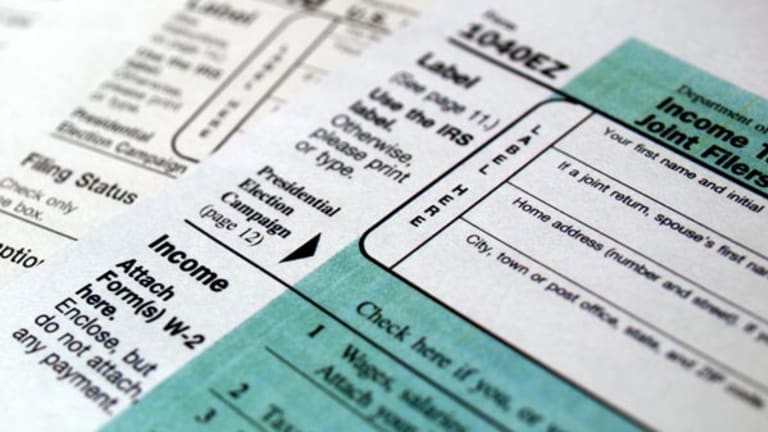 Daily Deduction: Casualties and Disasters
 Damages from vandalism and fire are deductible.
 Damages from vandalism and fire are deductible.
The destruction or theft of your personal property can really take a toll on your finances. 
Fortunately, the government is willing to shoulder some of the burden: A deduction is available for losses from casualties, disasters and thefts.
What is a casualty, you ask?  According to the IRS, it is damage to your property that results from a sudden, unexpected, or unusual event.  For instance, earthquakes, floods and volcanic eruptions are all unwelcome surprises that cause casualty losses.  But more common occurrences might also cause unexpected expenses.  If you have an unintentional car accident, you can deduct some portion of your loss that is not covered by insurance.  Damages from vandalism and fire are also deductible.
Of course, not every loss is deductible.
If you are an arsonist, don't expect to claim a deduction after you burn down your detached garage. The IRS also frowns on deductions for losses caused by Fifi and Fido, or by moths and termites. The slow deterioration of your property from natural causes is also not deductible.  For instance, if your washer springs a leak as a result of rust, and your basement fills with water and suds, you won't be able to take a deduction for the loss of your washer. Rust is not a sudden, unexpected or unusual event. But the flood in your basement is, so feel free to deduct the loss of your rugs and the boxes of knickknacks that you've been hiding from guests.  Finally, you can't deduct any loss that was covered by your insurance company.
So how much can you claim?  The deduction starts with either the cost that you paid for the damaged property, or the decline in the property's fair market value, whichever is less.  From there, subtract $100.  Next, subtract ten percent of your adjusted gross income, which is line 37 on your Form 1040.  Whatever is left over is yours to deduct. 
Last, but not least, if you live in the Midwestern disaster area, special benefits are available to you.  Check back with us tomorrow to learn more about how Congress is putting the tax code to work for you.
Also be sure to check out the complete archive of Daily Deductions!