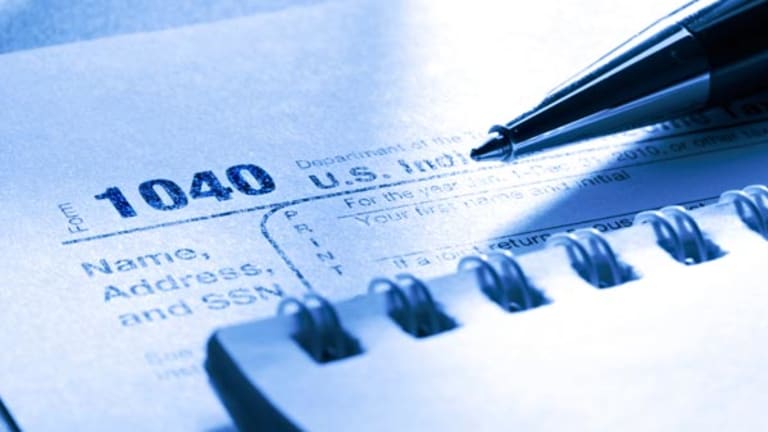 Daily Deduction: 2009 Homebuyers Credit
This year's tax credit is even better, and you don't have to pay it back.
This year's tax credit is even better, and you don't have to pay it back.
If you are one of the brave souls who bought a home this year in spite of the down economy, Congress has a first class housewarming gift for you.
Taxpayers who purchased their homes on or after Jan. 1, 2009, are eligible to claim a credit of up to $8,000.  And you don't have to wait until 2010 for your refund. You can ask Congress for the money this year, on your 2008 tax return. 
As part of its continuing effort to rally the flagging real estate market, Congress passed this year's credit as an extension of the more modest 2008 homebuyers credit, which required buyers to repay the credit over fifteen years, like an interest-free loan.
This year new homeowners get an even sweeter deal. Not only is the credit bigger, but it's yours to keep.  No repayment requirement applies. Anyone who hasn't owned a home within three years of their recent purchase is eligible to claim the benefit. How much cash may be coming your way? The credit is equal to 10% of the price of your home sweet home, all the way up to $8,000. That's $500 more than last year's package.  Even better, the credit is fully refundable, which means that it will be added to your refund check. That's more than just loose change we can believe in: That's dollars and cents.
There are, of course, some caveats. The new perk comes with an income limitation.  For example, if you are married, and you and your spouse earned more than $150,000 last year, the amount of the credit will be reduced.  If you are single, the reduction kicks in at $75,000.  Also, if you sell your house within three years, you will be required to repay the credit.  Finally, if you choose, you can wait until 2010 to take the credit. But why would you?  Claim it now, even if you won't need the money until next year.  You can invest it, or deposit it in an interest bearing account, so that it can start working for you instead of collecting dust in the Treasury. 
Haven't bought your new house yet?  Don't despair.  Instead, ask the IRS to extend the filing date on your 2008 return.  Congress's deal is available until Dec. 1, 2009, so it's not too late to take advantage of this extraordinary opportunity.  And if you choose to file now and buy later, you can always claim the credit on your 2009 tax return.    
Last, but not least, did you move into your new home because you took a job in a new location?  If so, you may be able to deduct your moving expenses.  Check in with us later for tax tips on how to treat your move.
Be sure to check out the complete archive of Daily Deductions!