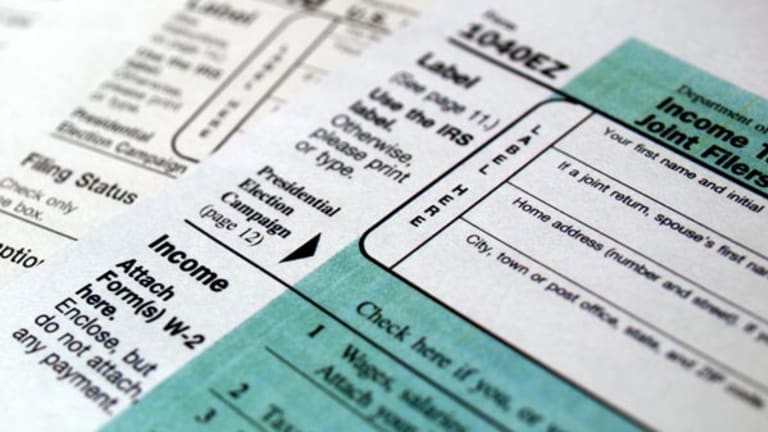 Cut Your Taxes by Taking a Class
Did you have someone prepare your taxes this year?  Consider taking a tax preparation course so you can do the work yourself next time.
Wondering how to spend your tax return? If you paid someone to do your taxes this year, consider taking a tax preparation course so you can do the work yourself next time.
Tax preparation classes show people how to identify deductions and credits they're eligible for, and spot costly mistakes. There's no need to take a college-level course; H&R Block (HRB) - Get H&R Block Inc. Report , Jackson Hewitt (JTX) and other firms offer classes that tell you all you need to know about taxes. Best of all: The cost of the course is deductible.
Here are five reasons to take a tax class before next year's filing season:
Learn about tax breaks you're missing: You probably missed out on deductions this year because you didn't save the necessary documents. Through a tax class, you'll find out what you need to provide to the government to claim these deductions.
Small adjustments to your lifestyle can help you keep more of your hard-earned money. A tax course will show you new ways to legally pay less tax in the future.
It's easy: Most people's taxes aren't that complicated. They're too intimidated by the thick tax code books and complicated language to prepare them without help.
Tax preparation courses teach you to focus on issues that affect most taxpayers, not obscure tax code details. Once you understand common tax terms, you'll realize how easy it is to complete your filing yourself.
Earn extra income: If you pass the course, you can earn extra money by preparing other people's taxes. These tax chains usually offer the courses to recruit and train potential employees. Knowing how to prepare taxes offers you a way to make money regardless of the economy's state.
Less stress at tax time: Having the confidence to do your own taxes will make filing less draining. Preparing your return will take less time, and you'll be less likely to procrastinate.
Free tax preparation: Once you've learned how to complete your filing correctly, you won't need a tax preparer. Because your return affects your finances, you'll also have more of an incentive to get it right than a third party.
Many people don't realize they're still liable for mistakes on their tax forms, even if they were prepared by someone else.
—For the best rates on loans, bank accounts and credit cards, enter your ZIP code at BankingMyWay.com.