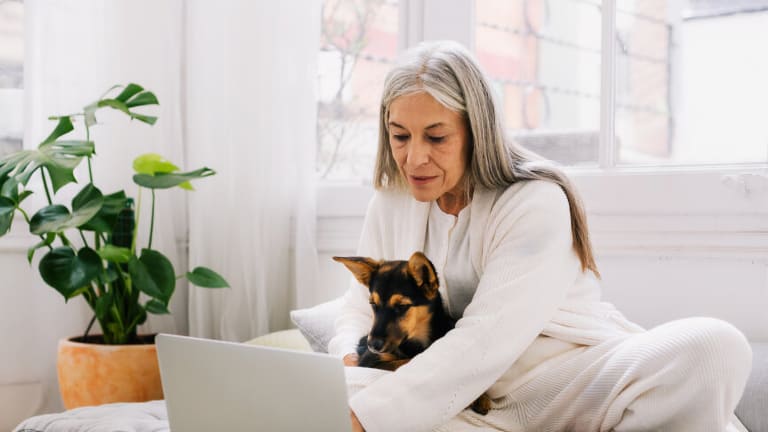 Some people consider pets to be a lot like children. They're cute, loving, playful, attention-craving, and they can't wait for you to get home. They also poop, pee, whine, ignore your commands and break stuff. (Hey, it's not all lovey-dovey!)
Don't worry about knowing tax rules. With TurboTax Live, you can connect with real tax experts or CPAs to help with your taxes — or even do them for you. Get unlimited tax advice right on your screen from live tax experts as you do your taxes, or have everything done for you—start to finish. So you can increase your tax knowledge and understanding and be 100% confident your return is done right, guaranteed. 
Like children, pets rely upon you to support them, which can get expensive. Add to that veterinary bills, grooming, licenses, cleanup, and repairs caused by pet damage, not to mention the cost of the pet itself… ouch.
According to the American Pet Products Manufacturers' Association, Americans spent more than $62.75 billion on their pets in 2016. (That's billion with a B.) So in light of that grim statistic, it doesn't seem that silly for tax-paying pet owners to wonder: "Am I allowed to claim my pet as a dependent on my tax return? Can I get some compensation for my contribution to the $62.75 billion? Puleeeze?"
Although the IRS doesn't specifically spell it out, it is tacitly implied that dependents — at least for taxation purposes — must be human. So, unless your little furry friend is considered a business expense, like a guard dog used to protect your business, or can be claimed as a medical expense like a seeing-eye dog, you can not claim him as a dependent.
Get every deduction you deserve. With TurboTax Deluxe, we'll search over 350 tax deductions and credits so you get your maximum refund, guaranteed. It's free to start, and enjoy $10 off TurboTax Deluxe when you file. 
Now before you argue that your dog thinks he's human, hear me out. The rationale behind this "must-be-an-actual-human" requirement is that children of the species Homo sapiens have the potential to grow into adult taxpaying Homo sapiens, whereas dogs, cats, birds, gerbils, fish, rocks, etc., do not. It's as though the IRS is sowing the seeds — or at least providing the fertilizer — for growing the next crop of taxpayers.
Here's another way to look at it. Pets do not pay taxes, so why should the government provide tax incentives to the owners of these adorable freeloaders? Ahhhh, now do you see? Makes sense, huh?
Don't worry about knowing these tax rules — focus on hanging with your pet! TurboTax will ask you simple questions about you and give you the tax deductions and credits you're eligible for based on your answers. If you have questions, you can connect live via one-way video to a TurboTax Live CPA or Enrolled Agent with an average of 15 years of experience to get your tax questions answered. TurboTax Live CPAs and Enrolled Agents are available in English and Spanish, year-round and can also review, sign, and file your tax return.