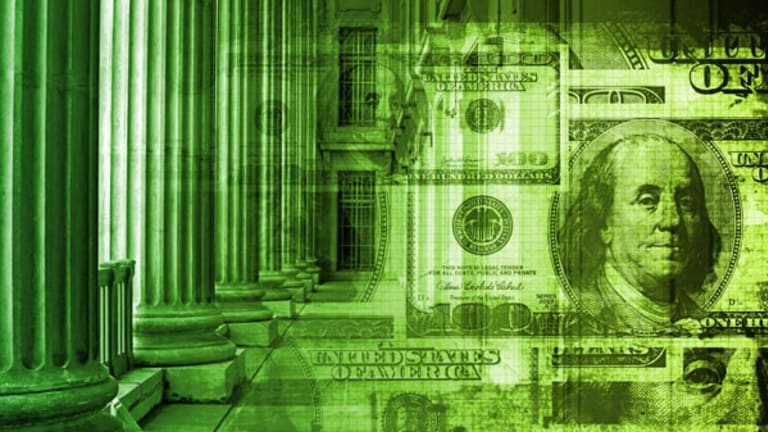 Can 'Sovereign Citizens' Really Avoid Taxes?
Law enforcement officials rate sovereign citizens as #1 domestic terror threat.
NEW YORK (MainStreet) — Living in America but believing they are separate and unanswerable to its government, "sovereign citizens" say U.S. courts, law enforcement and the Internal Revenue Service (IRS) have no authority over their actions. They may choose to live in the "Republic of Texas," or refer to themselves as Christian Patriots, issuing their own license plates, currency and local laws.
Recently, a federal jury in Omaha found Donna Marie Kozak guilty of filing false liens against two U.S. District Court judges, the U.S. Attorney for the District of Nebraska, two Assistant U.S. Attorneys and an IRS special agent. Kozak also filed a claim against the United States for a $660,000 tax refund.
According to court documents, Kozak claims to be a former member of the "Republic for the United States of America," a sovereign citizen group whose loyalists have been convicted of tax crimes for years. Kozak has filed liens against federal officials, including a judge, of nearly $40 million. For over 15 years, she has undermined tax laws by placing property in "sham trusts, establishing a sham charitable foundation, sending harassing correspondence to IRS employees and filing bogus tax returns, trust returns, private-foundation returns and other false documents with the IRS," according to the U.S. Department of Justice.
Sovereign citizens have been known to produce their own financial bonds, driver's licenses and property liens, all a part of what is called "paper terrorism." And while most sovereign citizens are primarily concerned with personal freedom and the abolition of government taxes, licenses and fees, some take their rights so seriously as to pose a threat of violence.
In a recent study issued by the National Consortium for the Study of Terrorism and Responses to Terrorism (START), the sovereign citizen movement is considered the most serious terrorist threat in the country, according to 364 law enforcement officers. In fact, it's a matter of greater concern to those surveyed than the terror threat of Islamist extremists.
"Although Islamic extremists remain a major concern for law enforcement, they are no longer their top concern," the report says. "Approximately 39% of respondents agreed and 28% strongly agreed that Islamic extremists were a serious terrorist threat. In comparison, 52% of respondents agreed and 34% strongly agreed that sovereign citizens were a serious terrorist threat."
--Written by Hal M. Bundrick for MainStreet