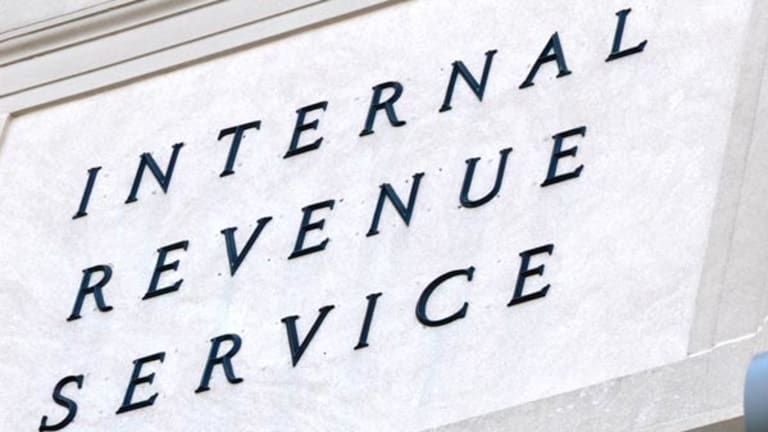 BofA, Wal-Mart Say Most Miss Out on Tax Credits
BofA and Wal-Mart aim to save Americans money by promoting the Earned Income Tax Credit.
NEW YORK (MainStreet) — Bank of America (Stock Quote: BAC) has teamed up with Wal-Mart (Stock Quote: WMT) on an outreach campaign to low-income Americans to make them aware of the earned income tax credit that can get them up to $5,600 via a tax refund.
The Internal Revenue Service says the credit is the largest program there is to help working families, but only 25% of taxpayers even bother to claim the exemption, according to the IRS.
The Bank of America/Wal-Mart campaign aims to change that mindset, and perhaps benefit from the result. BofA gets to look altruistic and could be the first in line (next to Wal-Mart) to look after the money.
The program, whose tagline reads "put more money in your pocket," will reach out to taxpayers with an Internet and social media outreach program, signs on public buses and with promotions in the area's 15 Metro rail stations. Both Bank of America and Wal-Mart have partnered with United Way to help with the effort.
Miami-Dade county in southeastern Florida will be the first target of the program. Both companies are funding a program that highlights over 100 taxpayer "assistance sites" in the Miami area, each staffed by qualified volunteers who can show working families how to get the earned income tax credit this year.
"Each year billions of dollars in tax refunds are not claimed by the people who most need those funds, because they don't know they qualify or how to properly file their taxes," says Harve A. Mogul, president and CEO of United Way of Miami-Dade. "[We want to] reach and inform taxpayers about tax credits and free tax preparation services."
United Way has set up a website to answer people's questions about the credits and to provide advice on how to claim them. Both Wal-Mart and Bank of America are applying only seed money to the venture, about $27,500 in grants between the two firms.
If the campaign takes off and more Americans find that they qualify for up to $5,600 in tax credits, BofA may be in prime position to get its hands on the cash.
And if the Miami-Dade experiment pans out, Bank of America and Wal-Mart will likely replicate their EITC public awareness campaign across the country.
—For the best rates on loans, bank accounts and credit cards, enter your ZIP code at BankingMyWay.com.