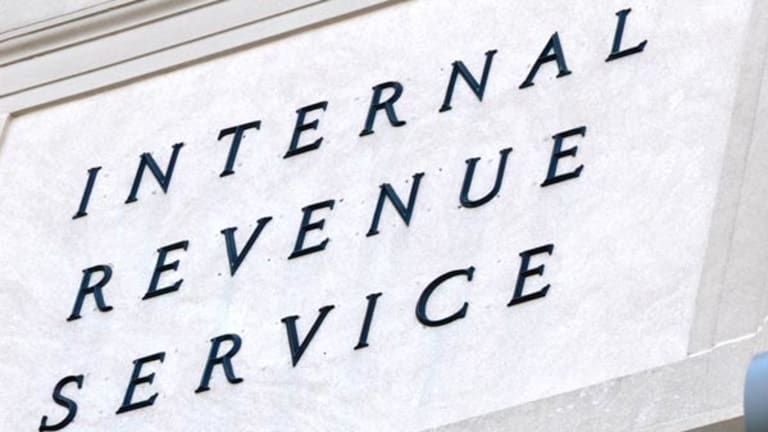 BCE's Nortel Distribution Leaves U.S. Investors in a Tax Bind
The distribution is taxable as a dividend. But selling BCE to avoid the dividend could bring capital-gains taxes.
BCE's
decision last week to distribute most of its 39% ownership of
Nortel Networks
(NT)
as a dividend could result in a gargantuan tax bill for many of the Canadian telecom's U.S. shareholders.
U.S. taxpayers who want to avoid the tax bill and sell the stock just before the distribution should watch closely: Because it's such a large distribution, the
New York Stock Exchange
has the option of making the ex-dividend date after the record date -- the opposite of what usually occurs. Shareholders who wait for the ex-dividend date to sell could find that it's too late.
The record date should be declared in late May, a BCE spokesman says. The NYSE will then determine an ex-dividend date.
But investors who sell to avoid the distribution still could get hit with a capital-gains tax bill, so many investors are being forced to choose between the lesser of two evils. This quandary illustrates a caveat U.S. investors should keep in mind when shopping for foreign stocks: Companies based in other countries don't always place U.S. tax concerns high on their list of priorities. (Montreal-based BCE also is listed on the
Toronto Stock Exchange
.)
"We tried to make it fair to all, but because of the U.S. rules, we had no choice," says BCE spokesman Jean-Charles Robillard. Only about 6% of BCE's shareholders are non-Canadian, he adds.
Last year's split-up of Brazilian phone company
Telebras
into 12 Baby Bras was another example of a corporate action on foreign shores with onerous consequences for U.S. shareholders. As we
reported at the time, many U.S. investors faced huge capital-gains tax bills as a result.
Spinoffs happen all the time, and they're rarely taxable events in the U.S. Why is the BCE-Nortel deal different?
To be a tax-free spinoff for U.S. tax purposes,
Section 355 of the tax code says a company must control the division that is to be spun off and own at least 80% of it. But BCE only owns 39% of Brampton, Ont.-based Nortel, one of the world's biggest communications-equipment makers. (BCE is spinning off 37% of Nortel and holding on to the remaining 2%.)
This is not an issue for Canadian BCE shareholders; Canadian rules allow the transaction to be tax-free in Canada. But for U.S. tax purposes, the entire distribution will be taxable.
BCE shareholders will receive 0.78 of a Nortel common share for each share of BCE they own. (For more details on BCE's announcement, see this previous
story.) At first blush, this seems great since Nortel has risen 137% over the last six months (though lately it has faltered). But for tax purposes, it's ugly because the distribution will be taxed as a dividend -- at ordinary tax rates as high as 39%.
With Nortel trading around 104 1/4 as of Wednesday's close and BCE at 106 7/8, BCE shareholders will essentially owe ordinary income tax on 76% of their BCE investment.
"And since shareholders are getting stock, there's no cash coming in as with a typical dividend distribution to pay the tax bill," notes Robert Willens, a managing director at
Lehman Brothers
in New York.
To avoid the distribution, logic says to sell the stock before the ex-dividend date. Usually, the ex-dividend ("without dividend") date -- the day the stock price reflects the distribution -- comes before the record date, the date on which shareholders of record qualify for the distribution.
But a NYSE rule allows the ex-dividend and record dates to be flip-flopped when a dividend is more than 25% of the current stock price. Why? The stock price drops on the ex-dividend date by the amount of the distribution. So a big distribution will knock the stock way down. By pushing that date off, investors have a few extra days to keep trading the stock at a higher price, says Gerald Backman, senior partner at
Weil Gotshal & Manges
in Manhattan.
Regardless of the ex-dividend date, shareholders on the record date will get the distribution.
So if BCE shareholders wait for the ex-dividend date to sell their shares, it may be too late, says Willens. "We're recommending that U.S. people sell the stock prior to the record date."
The silver lining is that selling to avoid the distribution will create buying opportunities for investors who are indifferent to the tax effects. So buying shares for a good ol' American IRA account is a great way to take advantage of this tax inequity.