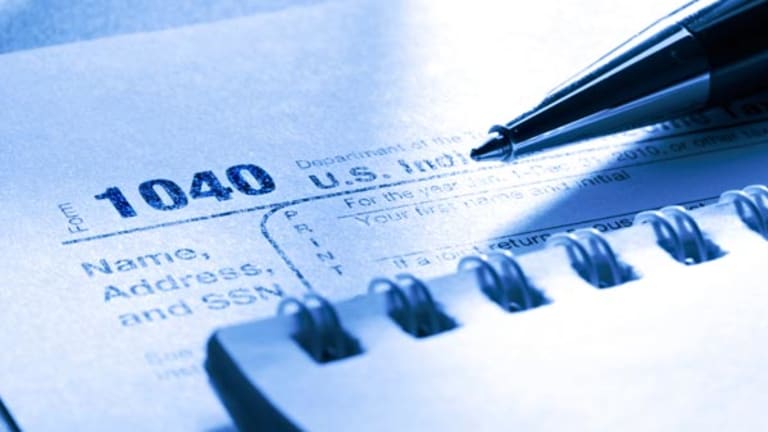 Awesome Tax Day Freebies
Don't let your dread of April 15 distract you from the many reasons to welcome it. Here are some of the sweetest 2010 Tax Day freebies.
Don't let the one reason you are dreading April 15 distract you from the many reasons to welcome it. In celebration of (or, perhaps, in consolation for) Tax Day 2010, many retailers are offering freebies, discounts and deals to loyal customers. Here are some of the sweetest Tax Day freebies.
For your Tax Day breakfast, head over to Chick-Fil-A, which is giving away free mini-biscuits from 6-10:30 a.m. Starbucks (Stock Quote: SBUX), which is promoting Tax and Earth Days simultaneously, is offering a free brewed coffee to all customers who show up on April 15 with a reusable travel mug.
Dunkin' Donuts has sweetened their Tax Day deal by offering a free donut with the purchase of any hot coffee. But, if you're looking for a tasty treat minus the caffeine boost, you can visit Cinnabon, where they are handing out two free cupcake bites per visitor. Or head over to MaggieMoo's where participating locations will be giving away free samples of MaggieMia's ice cream pizza between 3 p.m. and 7 p.m.
For lunch, Taco del Mar will give you a free Tax Day taco; you can register on their Web site now to receive your April 15 coupon. Or you can visit McDonald's (Stock Quote: MCD), which is offering an assortment of regional Tax Day deals. Hit up the McDonald's restaurant locator to find your local store's contact info to see if it's offering free McCafés, Big Macs or Egg McMuffins.
IHOP is actually running a month-long Tax-centric promotion, allowing children 12 and under to eat off of their "Just For Kids" Menu for free each night from 4 p.m. to 10 p.m. The promotion ends April 30. Jack In The Box is also giving away food after Tax Day. Head over to a location near you for free french fries on April 16.
Other deals are a little less free, but just as good:
Select Whole Foods (Stock Quote: WFMI) will not be charging sales tax on all Tax Day purchases. Papa John's (Stock Quote: PZZA) "1040" online offer, good from now until midnight on April 15, lets pizza lovers order a large pizza with three toppings for $10.40. P.F. Chang's China Bistro is offering 15% off to Tax Day dine-in and take-out patrons and T.G.I. Friday's is giving away $5 Bonus Bites Cards for purchases (excluding alcohol and tax) of $15 to $25 on, you guessed it, April 15.
If you know about any more 2010 Tax Day Freebies, please let us know about them in our comments section.
Still need tax help before the midnight deadline? Check out MainStreet's Tax Center.
—For the best rates on loans, bank accounts and credit cards, enter your ZIP code at BankingMyWay.com.