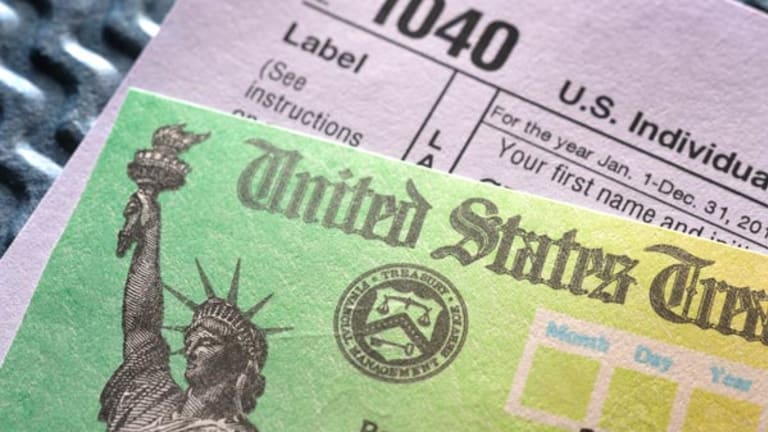 Are Your References the Smartest Choice?
Not even his A-list friends could help Wesley Snipes stay out of the slammer.
Not even his A-list friends could help Wesley Snipes stay out of the slammer.

The Blade (TWX) star was sentenced to three years in jail April 24, for failing to file tax returns from 1999 to 2004. The actor must pay $17 million in back taxes and penalties to the IRS.

The news might come as a surprise to the 31 friends and family who wrote letters serving as character references for Snipes, including Denzel Washington, Woody Harrelson and TV Judge Greg Mathis, of Judge Mathis (TWX). "Wesley is like a tree – a mighty oak," wrote Washington in a letter dated March 2008. He also called Snipes, "a pillar of dignity, distinction, value and powerfully intended integrity." Unfortunately for Snipes, the court determined this integrity did not extend to matters IRS. (Hemp-loving Harrelson's sentiments, "It is an honor to call Wes my brother," didn't go far with the law, either. Wes will now have to be calling his brother collect from the clink.)
Snipes isn't the first celebrity to solicit references from famous friends when in legal turmoil. Martha Stewart (MSO) submitted letters from more than 100 friends and acquaintances. Michael Jackson, who ultimately avoided jail time, submitted a list with 366 names including Elizabeth Taylor, Stevie Wonder, Quincy Jones, Diana Ross, Barry Gibb and Deepak Chopra, all intended to serve as character witnesses in the singer's 2005 child molestation trial.

Though they didn't help Wesley or Martha, references are important. When choosing your own references, whether for to stay out of jail or to land a new job, it's important to "provide variety and folks who know you, who are your supporters and who can communicate your strengths and give real examples of such," says John Hanshus, founder of Go For The Job. www.goforthejob.com "It's key that one's references should know and be able to speak to your unique traits; skills, accomplishments, and personal character. I call them your success factors."
Whether your reference is the president of your company, or Denzel Washington, you'd better make sure he or she knows you well. "In terms of big names, they'd have to have a lot of contact with the applicant to be relevant," says Deborah Brown, president of D&B Consulting based in Atlanta, Ga. "It's appropriate only if that person has had a significant amount of exposure you and can speak not just to your skills, but how you are to work with."
Use your references not only as resources for your potential employer, but as a sounding board. Pick individuals who can provide "advice, feedback, coaching, and be the center of one's network," says Hanshus. "These are the supporters who want the best for you and will really step-up with advice and support."
Whomever you chose as your reference, they will probably be asked to weigh in. According to the Society for Human Resource Management more than 80% of human resource professionals said that they regularly conduct reference checks for professional, executive, administrative, and technical positions. And just like updating a resume, always update your list of references as your skills and experiences grow. (Oh, and don't forget to pay your taxes.)

People who read this article might also be interested in, IRS Woes Require Professional Attention, Take Charge of Your Taxes Early and Relax and Don't Be Like Wesley Snipes: The Government Is Cracking Down On 'Tax Defiers.