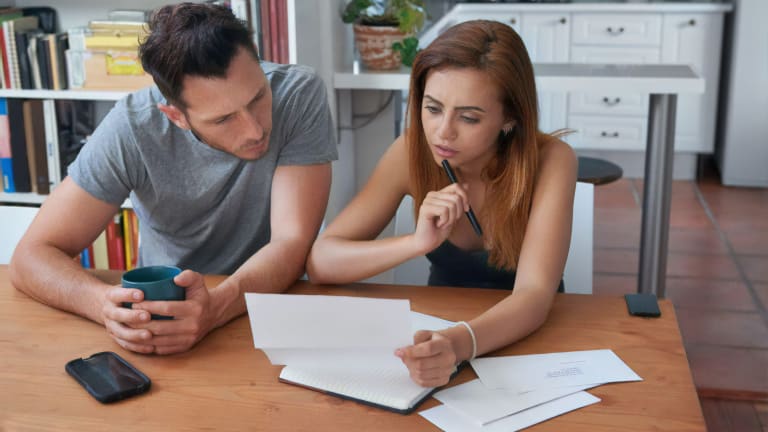 What is the Difference Between AGI and MAGI on Your Taxes?
Your adjusted gross income and modified adjusted gross income both affect your tax breaks. The differences between them can help boost your tax savings overall.
Typically, your MAGI (modified adjusted gross income) and AGI (adjusted gross income) are close in value to one another. However, the small adjustments that tweak your AGI into your MAGI could have an important bearing on your overall tax return.
Don't worry about knowing tax rules. With TurboTax Live, you can connect with real tax experts or CPAs to help with your taxes — or even do them for you. Get unlimited tax advice right on your screen from live tax experts as you do your taxes, or have everything done for you—start to finish. So you can increase your tax knowledge and understanding and be 100% confident your return is done right, guaranteed. 
AGI calculation
Your adjusted gross income is all of the income you bring in, minus certain adjustments. You can find the allowable reductions to your income on the front page of your Form 1040.
Commonly used adjustments include the following:
Other adjustments used in calculating AGI include the following:
AGI effects on your taxes
The amount of your AGI affects how you can use numerous tax credits and exemptions, such as:
Many deductions phase out or disappear altogether if you have an AGI above certain limits. Deductions affected by your AGI include the following:
TurboTax Premier searches for more than 400 tax deductions, to make sure you get every credit and deduction you qualify for. Automatically import your investment transactions from your financial institutions and TurboTax will populate your forms for you. It's free to start, and enjoy $15 off TurboTax Premier when you file.
MAGI calculation
To calculate your modified adjusted gross income, take your AGI and add back certain deductions. Many of these deductions are rare, so it's possible your AGI and MAGI can be identical. According to the IRS, your MAGI is your AGI with the addition of the following deductions, if applicable:
MAGI effects on your taxes
Your MAGI is used as a basis for determining whether you qualify for certain tax deductions. One of the most notable is in determining whether or not your contributions to an individual retirement plan are deductible.
For example, as of 2019, if you were a single filer and covered by a retirement plan at work, you couldn't take an IRA deduction if you had an MAGI of $74,000 or higher. You also couldn't take a deduction for student loan interest if you had a MAGI of $85,000 or higher as a single, or $170,000 if married and filing jointly.
Keep in mind that when you use TurboTax to prepare your taxes, we calculate these figures for you based on your answers to some simple questions.