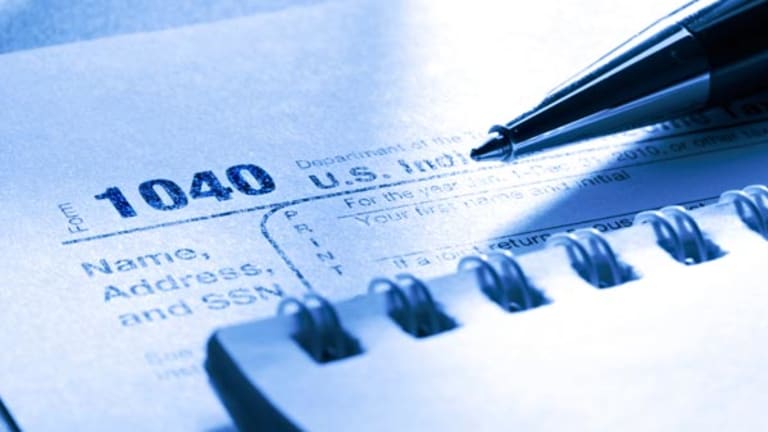 6 Ways the IRS is Helping Tax Payers in Trouble
With so many American experiencing financial hardship, the IRS is easing up.
Ever notice that if you put together "the" and "IRS," you get "theirs?"
Historically, the IRS has been rigid about getting "theirs," but it turns out that the taxman has a heart after all – at least for the time being.
As a result of the steepening economic recession, the IRS is taking firm steps to ease the financial load on overburdened Americans.
"With so many people facing financial difficulties, we want taxpayers to get all the tax credits they're entitled to," said IRS Commissioner Doug Shulman in a statement. "In addition, we are creating new protections to help people trying to meet their tax obligations. The IRS will do everything it can to help during these tough times...to help taxpayers, especially those who've done the right thing in the past and are facing unusual hardships."

In early January, the agency issued a fact sheet detailing some new initiatives geared to give taxpayers some breathing room this year. Here are some highlights:
1. Broad strokes: IRS staffers now have greater flexibility to work with financially struggling taxpayers. IRS customer representatives can adjust payments for back taxes, hold back on issuing default notices on payment agreements, and work with taxpayers to better manage tax liens.
2. Postponement of collection actions: IRS employees also now have greater authority to suspend collection actions in certain hardship cases. This includes instances when the taxpayer has recently lost a job, is relying solely on Social Security or welfare income or is facing devastating illness or significant medical bills. If an individual has recently encountered this type of financial problem, IRS assistors may be able to suspend collection without documentation to minimize burden on the taxpayer.
3. Added flexibility for missed payments: The IRS is allowing more flexibility for previously compliant individuals in existing installment agreements who have difficulty making payments because of a job loss or other financial hardship. The IRS may allow a skipped payment or a reduced monthly payment amount without automatically suspending the agreement. Taxpayers in a difficult financial situation should contact the IRS.
4. Additional review for offers in compromise on home values: An offer in compromise (OIC), an agreement between a taxpayer and the IRS that settles the taxpayer's tax debt for less than the full amount owed, may be a viable option for taxpayers experiencing economic difficulties. However, the equity taxpayers have in real property can be a barrier to an OIC being accepted. With the uncertainty in the housing market, the IRS recognizes that the real-estate valuations used to assess ability to pay may not be accurate. So in instances where the accuracy of local real estate valuations is in question or other unusual hardships exist, the IRS provides for a second review of the information to determine if accepting an offer is appropriate.
5. Prevention of offer in compromise defaults: Taxpayers who are unable to meet the periodic payment terms of an accepted OIC will be able to contact the IRS office handling the offer for available options to help them avoid default.
6. Expedited levy releases: The IRS will speed the delivery of levy releases by easing requirements on taxpayers who request expedited levy releases for hardship reasons. Taxpayers seeking expedited releases for levies to an employer or bank should contact the IRS number shown on the notice of levy to discuss available options. When calling, taxpayers requesting a levy release due to hardship should be prepared to provide the IRS with the fax number of the bank or employer processing the levy.
While the IRS is encouraging taxpayers to take advantage of the new provisions, tax officials also say that the agency will only help taxpayers who ask for help. Taxpayers who simply ignore their tax bill, or "go dark" as Shulman says, will feel the full force of the IRS.
To get a sense of how the new programs will work, and for more information on who to contact, visit the IRS's web page "The What Ifs of an Economic Downturn."
Overall, Shulman urges taxpayers who can't pay up to "not panic" and to reach out to the IRS for help. He urges financially strapped Americans to file their tax returns before the April 15 deadline, pay what they can on them and follow up with a call to the IRS at 1-800-829-1040, where a tax specialist can discuss payments options.
It's a new face for the IRS, but a welcome one for Americans suffering economic hardship these days. With April 15 fast approaching, it's not a moment too soon.