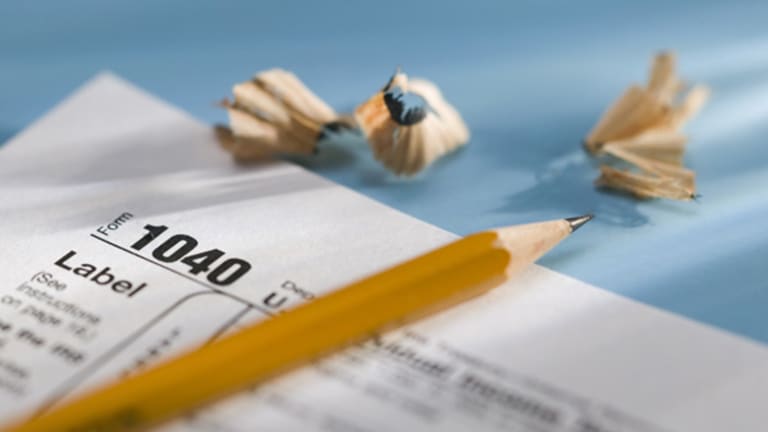 5 Responsible Ways to Spend Your Tax Cut
Obama's tax cut deal should put and extra $1,000 in the average American's pocket. Here's how to make it work best for your wallet.
Cash-starved Americans can look forward to a decent tax break from a 2% deduction in their Social Security Tax this year. But that extra money begs the question: What do you do with the extra cash? With some assistance from the folks at Bills.com, here's our vote for five responsible ways to use your extra FICA cash this year.
The tax cut came after President Obama and Congress cut a deal to extend across-the-board tax cuts for two years in exchange for expanding unemployment assistance. According to the White House, the agreement  - reached last December - includes an employee-side payroll tax cut for more than 155 million workers that "provides tax relief of about $112 billion in 2011."
The White House adds that the current payroll tax rate is 6.2%, which will be knocked down to 4.2%. That means about $1,000 in savings for the average American employee.
Consumers should see more money in their paychecks this week or next.
But when they do, what steps should they take with their newfound largesse? Job one is to use the money judiciously – and that doesn't mean going on a spending spree to aid the struggling economy.
"This Social Security tax reduction amounts to a raise for all Americans courtesy of Uncle Sam," says Virginia Sullivan, VP of consumer education at Bills.com. "The federal government's hope is that we all run out and spend it to help revitalize the economy, but consumers should be cautious and build a plan to use the money in the best way possible according to their individual needs."
The "best way possible" may mean taking the following five steps:
Open a savings account, and deduct the interest. Some savings accounts are offering interest rates of 1% to 2% and higher. So take the money you've earned from the payroll tax cut and drop it into a savings account, then once a month, deduct the interest. That accomplishes two tasks: It gets you on the path to saving money, and also gives you a few extra bucks each month.

Reduce your debt burden. Take your tax cut and apply it directly to any credit card debt, or other debt you've accumulated. You'll feel better knowing you're adding extra payments to your debt load, and it will get you out of debt faster.

Open an investment account. Take your tax savings and apply the cash to your financial future – specifically to your retirement fund. If, after the course of one year, you've popped $1,000 into a retirement account, that amount can grow to almost $5,000 after 20 years (assuming 8% in interest).
Give to charity. Some say the key to happiness is doing well by doing good. So if you have a favorite charity or philanthropic cause, take your tax cut and apply it to a good cause. A bonus: you can deduct the contribution on your next income tax return.

Make some much-needed home repairs. Your home is an investment, too. So any extra cash you have to paint your house or buy a new heating unit will increase its value – and make it more pleasant to live in. You may not realize that $1,000 toward your home's maintenance can go a long way.
It's up to you to decide how, or even if, you want to use your payroll tax cut, but any one of them puts you on more solid financial footing, and that can only add to your financial peace of mind.
—For the best rates on loans, bank accounts and credit cards, enter your ZIP code at BankingMyWay.com.