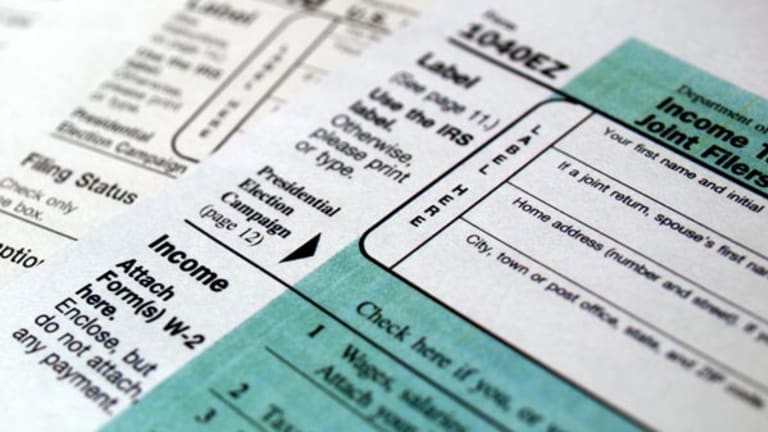 10 Tax Breaks for Small Businesses
Learning about these common business deductions could save you plenty on your taxes.
Learning about these common business deductions could save you plenty on your taxes.
"Nothing is more expensive than a missed opportunity." — H. Jackson Brown Jr.
Too many small businesses fail to take advantage of thousands of dollars in tax deductions owed to them simply because they don't know about them. Working with an experienced CPA throughout the year can make a huge difference when tax time rolls around.
Here are 10 top tax breaks for small businesses that can save you money:
1. Section 179 deduction. Thanks to the economic stimulus package signed by former President Bush, there has been a one-time tax code change that applies to writing off equipment you purchased in 2008. You can now deduct 100% of furniture, computer equipment and related property up to $250,000.
2. Bonus depreciation. In addition to the Section 179 deduction, you can also depreciate the value of most new assets (including machinery, equipment, furniture, etc). "In some cases, as much as half of the cost can be written off even if your business is not profitable," says Mike Martin, an accredited tax advisor and president of Mike Martin & Associates. This deduction is most useful if you exceed the Section 179 deduction.
3. Business vehicle. You can claim business use mileage as a tax deduction if your business requires transportation. For 2008, the mileage rate is 50.5 cents per mile. Careful record keeping is essential, however. David R. Levi, a director at CBIZ MHM, LLC, the eighth largest accounting services provider in the country, cautions, "Not reflecting some level of personal use for the owner can also be a red flag" for the IRS. 
4. Home office. You can deduct a percentage of mortgage or rent, utilities, insurance, Internet service, etc. This claim is often a red flag for the IRS, so be sure to have your documentation in order.
5. Telephone. If you have a cell phone exclusively for your business or a second line in your home, you can deduct the charges.

6. Your retirement plan. You can deduct contributions you make to a retirement plan for yourself. "In many ways, it is 'moving money from (your) left pocket to the right pocket,' while having the government help with the costs," says Levi.
7. Health insurance. If you are self-employed and not eligible for coverage under a spouse's benefits, you can deduct 100% of your premiums for health care insurance. It can't be more than your business' net profits, however.
8. Federal tax programs. Your business may be qualified for tax credits under little-known federal tax programs. Stan Friedman, president of ACI Franchising, LLC, which franchises RetroTax, notes, "Three federal tax credit programs that have been around for years, but don't receive much media attention are, one, Federal Empowerment Zone Tax Credit Program; two, Federal Renewal Community Tax Credit Program; and three, Work Opportunity Tax Credit Program." See the IRS web site for more info.
9. Qualified production deduction. Manufacturers, contractors and some other businesses may be eligible for this deduction. "This deduction can effectively reduce the tax rate of a business by up to 2%," says Stephen Rodis, CPA partner at Wallace, Plese + Dreher, LLP.
10. Cost segregation for property owners. You can shorten the depreciable life for new or existing buildings using cost segregation. According to Rodis, "Involving your CPA when designing new construction is an excellent way to accelerate tax deductions."