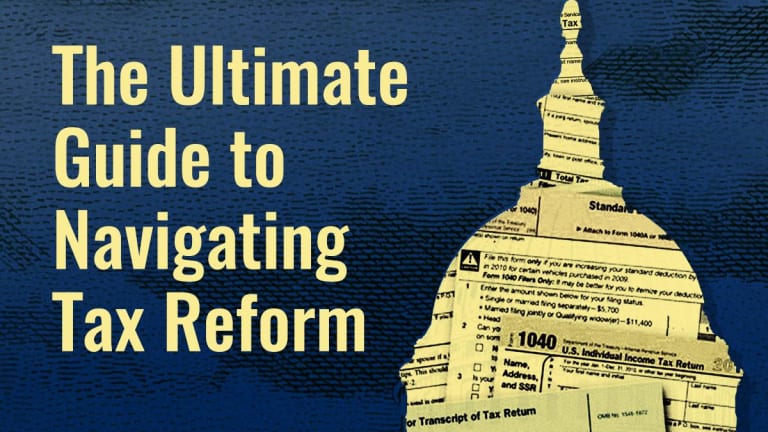 FREE WEBINAR. TheStreet and TurboTax on Navigating Tax Reform
The tax deadline is quickly approaching, TheStreet and TurboTax give you the ultimate guide to tax reform.
Editor's note: This free tax webinar first aired in February, 2019.
It certainly was nice having a little more in our paychecks this year, but what does it mean for this year's tax returns?
We know it's overwhelming. So, TheStreet partnered exclusively with the nation's leading tax expert: TurboTax. CPA and Turbo Tax Expert Lisa Greene-Lewis teamed up with Tracy Byrnes to discuss what tax reform means for you, advice for families, small businesses and much, much more.
We begin with some surprising findings from an August 2018 TurboTax survey.
76% of Americans somewhat/didn't know about the tax changes
33% of Americans prefer mowing the grass over tax education
25% of Americans are unsure of their refund status
Bottom line? Like it or not, you need to get educated when it comes to the taxman. Navigate all the changes to the tax code and have the rest of your questions in our free webinar. 
Related.FREE WEBINAR: TheStreet and TurboTax on the Top Overlooked Tax Deductions
Need more tax advice? Head over to our Tax Hub or get expert advice from TurboTax.
N/A