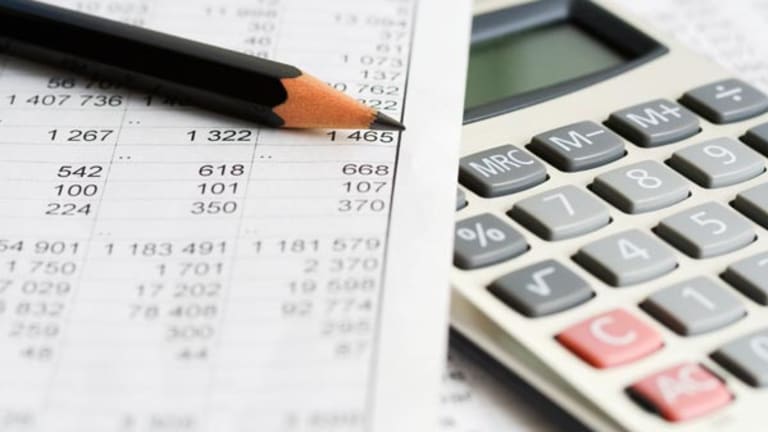 What Are Tax Exemptions and What Applies to You in 2020?
Tax exemptions are Uncle Sam's gift to taxpayers - especially if you qualify for more than one of them.
A tax exemption is an attractive option for U.S. taxpayers. It can provide what most taxpayers want most - to keep more of their income in their pockets and less of it in Uncle Sam's.
Simply stated, a tax exemption is money the Internal Revenue Service allows taxpayers to subtract from their annual taxable income, expressed on their tax reform.
Tax exemptions reach back to the Civil War era, when the U.S. government established a standard $600 personal tax exemption at the height of the war.
Overall, tax exemptions emerged on an "as needed" basis by Congress.
For example, the earned income tax credit rolled out in 1975, to help lower-income earners have more money for staples like groceries and gasoline amidst a period when inflation was rising fast. Or, the Child Tax Credit came out of the Taxpayer Relief Act of 1997 as a $400-per-child tax credit, again to help lower- and middle-income Americans keep more of their hard-earned money.
The big news coming for 2018, stemming from the tax reform bill passed in December, 2017, is the elimination of the standard $4,050 personal tax exemption, while the standard tax deduction doubles in the 2018 tax year. Personal tax exemptions are changing as well, as you'll see below.
No matter which tax exemption you use, how much you save on that tax exemption is up to you. The more exemptions you can legally claim, the more money you can save on your federal and state tax bill.
Tax Exemptions vs. Tax Deductions vs. Tax Credits: What's the Difference?
While tax exemptions, tax deductions and tax credits all allow you to save money on your taxes, they're each unique in their own way. Here's a look.
Tax exemption: This tax break enables you to curb your tax bill based on your tax-filing status and the number of dependents.
Tax deduction: This tax break focuses on items you can deduct on your tax form on an ongoing basis, over the course of the year. Driving, traveling, home offices and student loan interest are good examples of a tax deduction.
Tax credit: A tax credit is an amount of cash that can be offset against a tax liability, on a dollar-to-dollar reduction basis. Once you determine your total tax obligation, subtract the dollar value of any tax credits allowed. 
How to Claim Tax Exemptions
In general, tax exemptions offer wide flexibility to multiple shareholders, including individuals, investors, religious groups, and non-profit organizations.
For instance, charities and churches are fully tax exempt, meaning they don't have to pay federal taxes at all. For investors who buy municipal bonds, the tax exemption comes from not having to pay taxes on the interest (or profit) they receive from their bond investment.
Structurally, tax-exempt taxpayers can claim an exemption on their 1040 form in several ways:
For 1040EZ tax filers, your tax exemption figure is merged with the standard deduction, and should be included on line five of your tax form.
For 1040A tax filers, include the amount of your tax exemption on line 6D.
For 1040 tax filers, fill in your tax exemption on lines 6A to 6D.
Types of Tax Exemptions
There are myriad types of tax exemptions. The following are the most common forms of tax exemptions:
Personal exemptions
By and large, any taxpayer is allowed one exemption. If you're married, and filing jointly, your spouse gets an exemption, allowable on the same tax form.
You can only claim a tax exemption for yourself if you're not claimed as a dependent by another taxpayer. On the spousal side, a husband and wife aren't considered by the IRS to be a dependent of each other, but you can still claim the exemption for each spouse on a couple's tax return. If you're divorced, you can't claim a spouse as a dependent in the same tax filing year.
Dependent exemptions
The IRS allows a taxpayer a single exemption for each individual claimed as a dependent. You can claim that exemption even if your dependent files a tax return in the same year. Most taxpayers take an additional exemption for each eligible child or family member. Qualifications are fairly straightforward - the child or family member must reside in the tax filer's home for half of the year, or be under the age of 17 the year you claim the tax credit.
How much can you claim when taking a dependent tax exemption? That depends on the number of your claimed exemptions. The IRS offers a helpful chart to compile your total dependent deductions. (Note: This is for the 2017 tax year. Starting in the 2018 tax year, personal and tax exemptions are suspended until 2025.)
One Exemption = $4,050
Two Exemptions = $8,100
Three Exemptions = $12,150
Four Exemptions = $16,200
Five Exemption = $20,250
Tax-exempt organizations
The IRS also allows some organizations to claim tax-exempt status - mainly non-profit and charitable organizations, and religious groups. These groups don't pay federal taxes at all, and the individuals and groups who contribute to these groups can get a tax deduction of their own.
Other types of tax-exempt organizations include:
Social clubs;
Trade associations;
Fraternal organizations; and
Veteran's groups.
In general, if your group serves the public, the IRS allows for a massive tax break to make it easier for these groups to promote causes and aid the common good. Note that federal laws don't always mirror state laws, so check with your accountant, the IRS, or your state tax office to see if your group qualifies for both federal and state tax exemptions.
State and local tax exemptions
Taxpayers can also claim state and local tax exemptions, in addition to their federal tax exemptions. Definitions vary widely, but in general, your home business or small business may be tax exempt if you live in a low-income area (the local government may grant the tax exemption to attract more businesses to the community.)
Or, consumers may get a tax exemption on sales taxes for a specific period of time (states call these "tax holidays." Usually, state and local taxes are allowed for a primary reason - to stimulate the local or regional economy.
Tax Tips: Videos to help you prepare for tax season