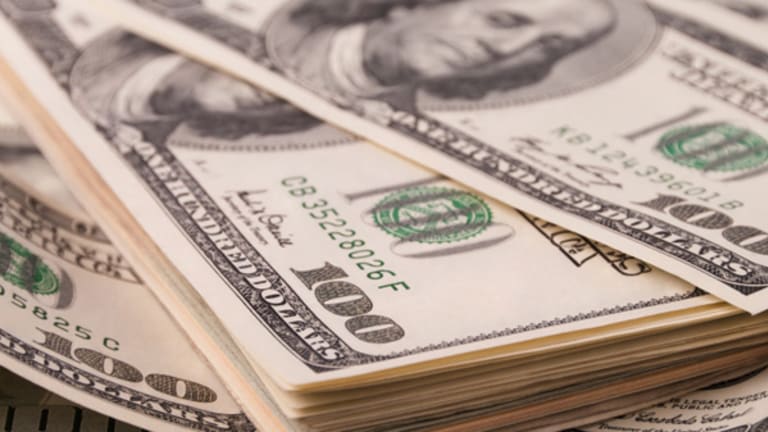 Tax Act Retains Some Education Perks
Education incentives, including Coverdell savings accounts, were last minute saves in Tax Act.
BOSTON (TheStreet) -- Parents struggling with high education costs may find some relief with the temporary extension of Coverdell Education Savings Accounts and other tax incentives.
The accounts were among the potential casualties of congressional tax bill dithering. Initially left out of the Tax Relief Act of 2010, they were put back in last month as part of the last-minute compromise between Democrats and Republicans. The reprieve may be short-lived, though; it extends only through 2012.
Coverdell Education Savings Accounts, which can be used for education expenses at the K-12 level as well as college, continue through this year.
Coverdell ESAs, an evolution of what were known as "education IRAs," were enacted during the George W. Bush administration (after being vetoed twice during the Clinton administration). They allow parents to save up to $2,000 per child annually.
Like similar 529 plans, contributions are taxed upfront, but grow tax-deferred and can be withdrawn tax-free. The difference is that while 529 plans are intended to defray the cost of a college education, Coverdell ESAs can also be used for education expenses at the K-12 level. Among the allowed uses are private, vocational or parochial school tuition, tutoring costs and education-related expenses, such as the purchase of a child's computer. Beyond high school, the accounts can be applied to education expenses incurred until the beneficiary reaches the age of 30 (a limitation not found in 529 Plans).
Named for the late U.S. Sen. Paul Coverdell (R-Georgia), the accounts are commonly initiated with the birth of a child, allowing assets to increase until they reach school age.
Had congress not included these plans, starting Jan. 1 maximum annual contributions would have been be reduced to $500 from $2,000 and only college-related expenses would qualify for tax-free spending.
For parents worried about the fate of Coverdell accounts, many have already chosen to roll the assets over into a 529 plan. Such a transfer remains tax-free as long as the amount is equal to, or greater than, the previous savings.
There are advantages, however, to holding onto a Coverdell account. Most banks and brokerages can facilitate the creation of an account -- including firms such as
T. Rowe Price
(TROW) - Get Report
,
TIAA-CREF
,
Vanguard
,
E*Trade
(ETFC) - Get Report
, Scottrade,
TD Ameritrade
(AMTD) - Get Report
,
Schwab
(SCHW) - Get Report
and
USAA
. The holder has control over all investment choices, much as they would in a self-directed IRA -- stocks, bonds, mutual funds, ETFs, savings accounts, CDs and money-market accounts are all allowed.
For 529 Plans, parents and grandparents can only choose an offering sanctioned by a state (either where they live or any other) and surrender control of investment decisions.
Wealthier families, however, may be forced to stick with 529 Plans. Coverdell ESAs phase out for those with an adjusted gross income of between $95,000 and $110,000 (or up to $220,000 for married couples)
The Tax Relief Act offers a variety of other education-related items.
Up to $4,000 of tuition and fees paid to a post-secondary institution can be claimed as a federal deduction (using Form 8917). In addition, the American Opportunity Tax Credit offers a maximum credit of $2,500 per student for individuals with an Adjusted Gross Income of $80,000 or less (or $160,000 for married couples filing a joint return). The extended Lifetime Learning Credit also offers up to $2,000 for expenses related to post-secondary education.
-- Written by Joe Mont in Boston.
>To contact the writer of this article, click here:
Joe Mont
.
>To follow the writer on Twitter, go to
.
>To submit a news tip, send an email to:
.
RELATED STORIES:
>>Changes Coming to Education Plans in 2011
>>529 Plan Competition Heats Up
>>Vanguard Drops Fees for 529 Plans
Get more stock ideas and investing advice on our sister site,