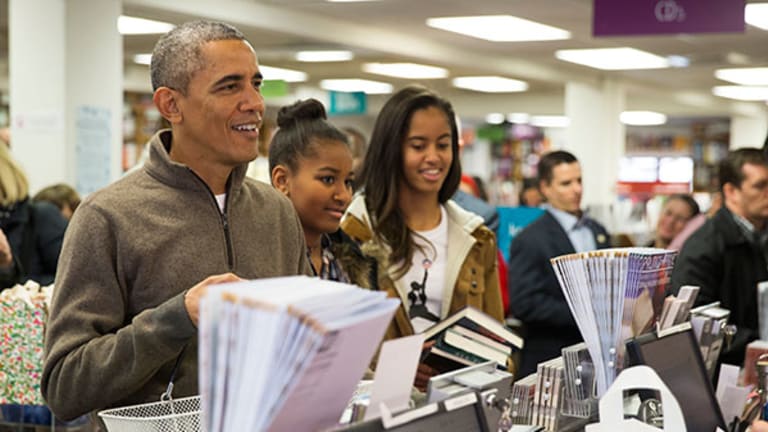 Malia Obama, the oldest daughter of President Obama, may well wind up being a pioneer for millions of younger Americans.
How so? By blazing a trail for college-bound high school students who may want to hit the "pause button" for a year before actually rolling onto campus. She recently announced she would take a gap year before attending Harvard.
Young Malia is likely on to something. According to the American Gap Association, high school graduates who take a year off before attending college gain multiple benefits.
This from the AGA:
- The highest three rated outcomes of gap years is that of gaining "a better sense of who I am as a person and what is important to me" followed by "the gap year gave me a better understanding of other countries, people, cultures, and ways of living" and "the gap year provided me with additional skills and knowledge that contributed to my career or academic major." (The AGAP cites an independent study by Haigler & Nelson, as a source for this data.)
- Additionally, the AGA cites a new study of more than 900 first-year students by Sydney University researchers that states "not only did taking a year off have a positive effect on students' motivation, it also translated to a real boost in performance in the first semesters at university."
To make the best decisions from the financial side of the gap year equation, experts strongly advise keeping your eyes on the prize, budget- and income-wise, to prepare for the day you do enroll in college.
"My advice is to get paid," says Dara Luber, a leading college savings expert at TD Ameritrade, who works with the AGA. "During your break year, for example, AmeriCorps' City Year pays students stipends to teach and Global Citizen Year provides financial support for students to pursue experiential learning."
Researching scholarships is another good move for college gap-year students. "Several colleges have begun to offer scholarships to gap-year students," Luber adds. Ask your college's financial aid office if that's the case with your school.
Meanwhile, keep pouring cash into your college savings fund during your break year. "You can use the extra year to continue putting money into a 529 college savings plan," Luber says. "Or, if you already have sufficient or excess funds in the 529 plan account, you may be able to withdraw savings tax-free to pay for gap year program credits."
Parents and gap year students can also work out a financial loan, with an actual letter of agreement between both parties, to further help fund a year off, especially if the teenager is traveling abroad and needs the cash.
"Many pre-college students dream of taking a gap year but are hesitant to take the plunge due to financial concerns," says Monica Mizzi, editor and legal writer at LegalTemplates.net. "For young people who have parents with the capacity to help finance their gap year and college, but are slightly hesitant to lend them money, an IOU letter is a useful, but little-known resource you can utilize."
"An IOU letter addresses the worry many parents have that the money they lend their children won't ever be repaid," Mizzi says. "As a written, legally binding promise to repay money on debt owed, an IOU gives accountability and a timeline for the child to repay the debt, and gives the parents peace of mind that they will see their money again."
Given the propensity of many college freshman to drop out after a semester or so, taking a gap year can also be a de facto insurance policy ensuring the student has thought the college experience through, and is in it for the long haul. "My son took a gap year three years ago through the Carpe Diem program of Portland State University," says Kathleen Thometz, founder of Doodle Art & Design in Western Springs, Ill. "It cost about $15,000 and we used his College 529 money to pay for it. Our rationale was that he was at risk for not making it through his first semester of college, and our understanding is that kids who are going to drop our will do it within the first six weeks."
"Our kid was at risk," she adds. "We figured the $15,000 spent on a gap year was better than the $20,000 to $25,000 lost on six weeks of college."
Whatever the reason a fledging college student decides to take a gap year (and there are myriad good reasons to do so), just make sure you have a good financial plain in place, not only to finance the year off, but to make sure you have the cash ready for the following four years at school.