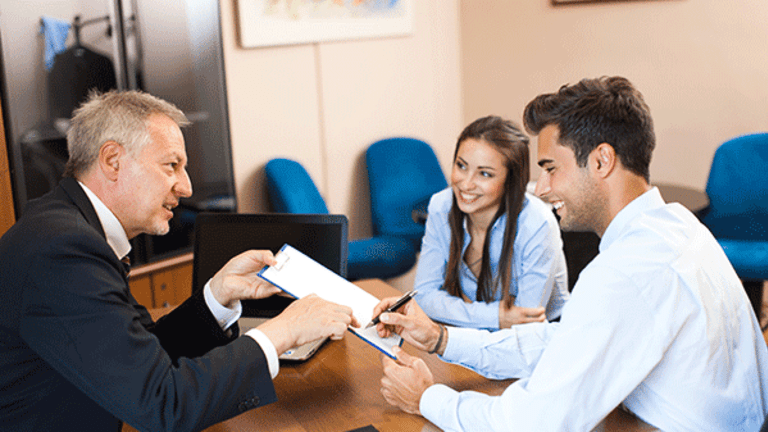 Publish date:
If Your Financial Adviser Leaves These Are the Must-Know Steps to Take
Here's how you cover your back.
Here's how you cover your back.
Editors' pick: Originally published Jan. 6.
Data show that financial services firms lose a lot when one of their advisers leaves the firm - mainly by taking a big chunk of cash when exiting the premises.
A recent study from LPL Financial and Kehrer Bielan Research & Consulting shows that, on average, financial firms lose $2 million in client revenue when a single adviser leaves. Worse, that money is gone for good.
"While the replacement adviser closes the annual gap over time, the lost revenue is never recovered," notes Peter Bielan, co-author of the research report.
As the LPL study shows, the data are fairly clear on the impact of an adviser leaving a money management firm. But what's less clear is what happens to clients when their adviser leaves a firm. In fact, one of the few clear issues in the event of an adviser exodus is that clients should not sit idle when their adviser switches firms.
To do so may put important client portfolio assets at risk, expert say.
"If an adviser switches firms, it is important for the client to thoughtfully evaluate the reasons the adviser is switching," states Zachary Stuppy, founder of Brave Boat Capital advisers in Boston and who left a money management firm himself several years ago to launch his own registered investment advisery firm.
"Some advisers switch because of a fallout with their current firm, while more often advisers leave to collect a large paycheck from their new firm," Stuppy explains. "This isn't always bad but should be disclosed."
In other cases, the adviser wanted more independence or the ability to offer a wider breadth of solutions, Stuppy adds. "Whatever the case, before making any decisions about staying or going, a client should understand all the incentives involved," he says. "The adviser has an incentive to bring you with him or her to the new company, while the departed firm has an incentive to retain you. The openness with which the adviser and firm answers questions in this regard could influence any client decisions to stay or go."
Brannon Lambert, an independent financial adviser with Canvasback Wealth Management, LLC, in Raleigh, N.C., says that, in all cases, if an adviser switch firms, clients have the right to ask some pointed questions.
"If clients have a long standing relationship with their adviser, they should be able to ask them directly why they made the switch," says Lambert. "Also, clients can use the Financial Industry Regulatory Authority (FINRA) website to look for any new disclosures on the adviser, as well as their history and if and when they switched firms in the past."
Don't stop there. Lambert also advises calling the advisery firm's local office manager. "While they won't be able to give specific information, you can detect how civil the split from the firm is going to be," he says. "If you speak to the office manager, ask them the process you decide to stay, and how a new adviser will be selected."
"Also, be aware that when your adviser leaves a firm -- independent advisers are a completely different scenario -- it becomes a free-for-all with their clients," he adds. "Clients are not assigned based on needs or best fits. They are distributed according to seniority, and it can look like a bunch of wolves tearing at a carcass when an adviser leaves that firm."
Lambert offers a handy checklist of questions you should ask your adviser when he or she leaves their money management firm:
 - What prompted the switch?
 - Will your support staff be going with you?
 - How will your fees and costs change?
 - What will happen to the fees you have already paid for this most recent quarter?
 - Will you be violating a non-compete? Will you be pulled into the middle of legal proceedings?
Overall, the decision to stay or go is "completely personal," says Jeremy Torgerson, a financial planner with nVest advisers, LCC.
"Remember, the adviser left for a reason, and almost always because the move would be better for the adviser, not the client," Torgerson states. "I think clients would be shocked to learn how much money is handed to advisers just to move to a new firm and bring his or her clients with them. It can be hundreds of thousands of dollars, or more."
That said, your relationship is with your adviser, not the investment company they worked for, he adds. "So, if you have a good, personal relationship with the adviser, it might be worth the hassle and expense -- yes, there are expenses to move your accounts -- to maintain a relationship that you know and trust," Torgerson states.
"Because you don't know who you'll get when the firm reassigns your account," he adds.