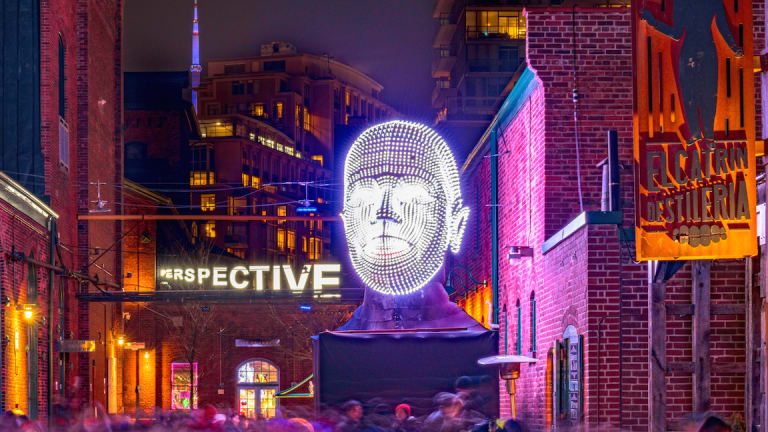 Turning 13 acres of abandoned industrial brick buildings into a hip and lively center of dining, shopping and cultural events might require a bit of vision. In Toronto, the vision turned into a reality.
Toronto's Distillery District, a pedestrian-only village of brick-lined streets and dozens of vibrantly restored Victorian industrial buildings, became the largest historic restoration project in Canada when it opened in 2003.
The district is the former site of the Gooderham & Worts whisky distillery, which dates back to the 1830s and was Canada's largest distillery.
Cityscape Developments bought the property and harnessed the talent of hundreds of tradesmen and craftsmen skilled in working with 19th century timber, planks, stone and brick. They hauled in more than half a million bricks to pave the streets, and repurposed many original materials.
Today, the popular tourist spot has more than 40 heritage buildings and 10 streets, and is the largest collection of Victorian-era industrial architecture in North America.
Take a look at this hip blend of old and new urban design:
Photo: Bob Noah/Shutterstock