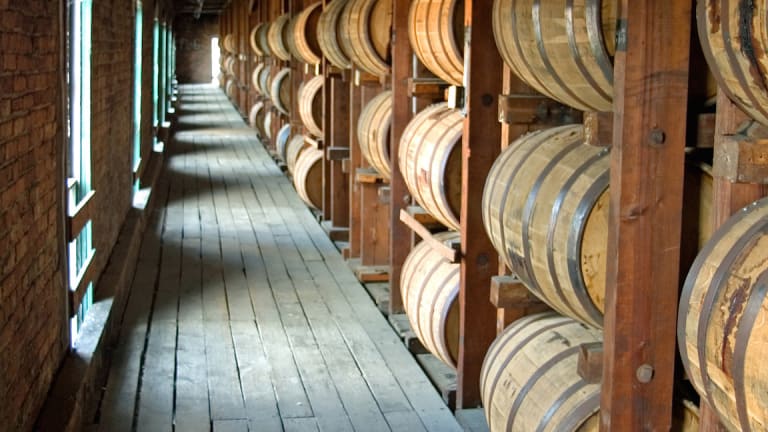 Take a Tour of The Buffalo Trace Bourbon Distillery
Boost your spirits with a tour of the Buffalo Trace bourbon distillery, home to Eagle Rare, Pappy Van Winkle's and Blanton's.
When you're in Kentucky, you're in bourbon country, and there are plenty of distilleries to visit in the Bluegrass State. But Buffalo Trace Distillery, in Frankfort, Ky., claims to be the oldest continuously-operating distillery in the U.S. and has been making whiskey for more than 200 years.
Kentucky is the birthplace of bourbon, crafting 95% of the world's supply, thanks to its ideal mix of climate, conditions and pure limestone water needed to make it, according to the Kentucky Distillers Association. It's also an $8.5 billion industry in the state.
The Buffalo Trace Distillery, named for the trails that ancient buffalo carved through the wilderness, is a national historic landmark and dates back to Daniel Boone's day, when the pioneer is said to have passed through on one of the buffalo trails in 1771.
Bourbon lovers, take a look at this historic distillery and how the whiskey is made. Photo: Buffalo Trace Distillery
This article was written by a staff member of TheStreet.