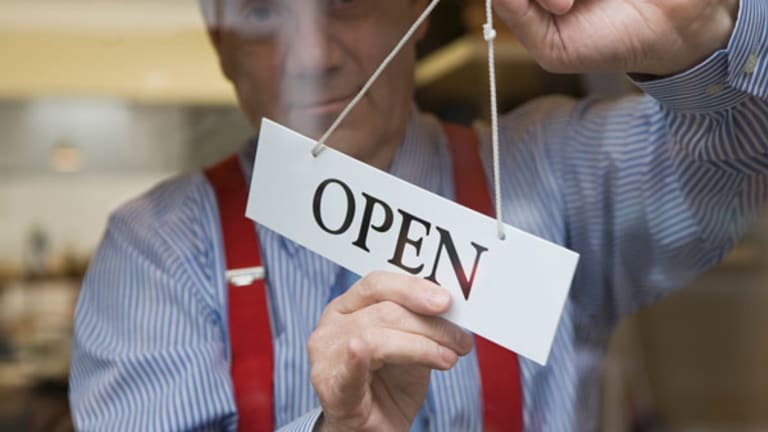 Sustain Innovation and Stay on Top
Companies staying true to their innovative formulas can sustain or surpass their own rankings.
Editor's note: Don't miss the final installment of TheStreet's Small Business Success Webinar Series, featuring tips and insights from successful entrepreneurs, Wednesday, Dec. 15, at 2 p.m. ET. Click here to register.
BOSTON (TheStreet) -- I decided to take a look at the rankings of the 25 most innovative companies according to Bloomberg Businessweek from 2006 through this year and Fast Company's current list. For Businessweek, the expected players such as Apple (AAPL) - Get Report and Google (GOOG) - Get Report were present, and their status remained unchanged at Nos. 1 and 2 respectively for all years I examined. Fast Company ranked these same companies at Nos. 3 and 4, respectively. The difference in rankings of these two companies, as well as the difference in which other companies made each list, illustrates how perspective does make a difference.
Apple consistently ranks among the country's most innovative companies, partially because Apple, led by CEO Steve Jobs, never stops innovating.
Also on the lists are companies known for their customer experience (e.g.,
Amazon
(AMZN) - Get Report
, Google,
Volkswagen
,
BMW
and
Coca-Cola
(KO) - Get Report
); these companies emphasize the experience, but cannot deliver it without a product that will back up the market position. Still other companies are process dominant, such as
IBM
(IBM) - Get Report
,
Microsoft
(MSFT) - Get Report
,
Toyota
and
Proctor & Gamble
(PG) - Get Report
. But most sustainable businesses appear to be those that have been innovative in multiple ways. Few would think of Apple without thinking about its products, but those standout products are successful because of the company's understanding of their customers' needs and desires, providing a product for the market often before customers know they want it.
We see too that no innovative company can rely on its history to be the sole determinant of future success. For instance,
Netflix
has challenged the long-established
Blockbuster
, causing this established company to rethink, resize and change to survive. Another interesting example is
NBC
(GE) - Get Report
-owned Hulu, which is ironically contributing to the decline of "must-see TV" and programmed television.
The lists also show that companies sticking with what they know and staying true to their innovative formulas most often maintain or surpass rankings. While sticking to their core competencies, they don't rest on past successes. They are willing to build on their history yet find new paths.
Some of the big players of the 20th century are doing just that, using their history of innovation but still reaching to find and hold a competitive position. This long list of companies includes
Ford
(F) - Get Report
, known initially for its excellence in manufacturing processes and products such as the Mustang and now as the only U.S. automaker not taking bailout funds and focusing on product design and profitability. Also
3M
(MMM) - Get Report
, where nonconformance and out-of-the-box thinking lead to brands that are still iconic (e.g., Post-it Notes, Scotch Tape). Yet these iconic companies have been conspicuously absent in some years on the lists and boldly present in others.
Many companies have come and gone without being able to sustain a business solely on innovation. Is innovation alone enough to justify a ranking? For instance, companies such as
Facebook
,
Twitter
,
YouTube
(NWS) - Get Report
and other social media companies are at the forefront of many customers' top lists. Yet many of them have yet to prove their business models are profitable in the long run.
Businesses need to turn initial innovation into a sustainable competitive advantage. These companies will need to be capable of either continuous innovations or incremental improvements. One thing companies can be sure of is that competitors will follow them into lucrative markets. Innovation is not enough -- they have to have a business model that enables them to stay on the cutting edge, way ahead of their competition.
>To submit a news tip, email:
.
RELATED STORIES:
>>Bootstrap Like Spanx to Start a Business
>>Business Is All About the Team
>>Garmin, Google Give Map to Path of Innovation
Follow TheStreet.com on
and become a fan on
Lea Strickland, M.B.A., is the founder of
, a program that helps entrepreneurs turn their ideas into businesses. Strickland is the author of "Out of the Cubicle and Into Business" and "One Great Idea!" She has more than 20 years of experience in operational leadership in Fortune 500 and Global 100 companies, including Ford, Solectron and Newell.