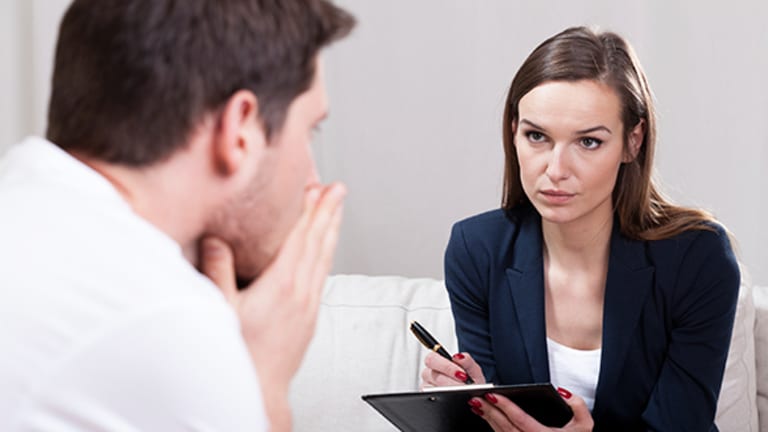 Supportive Mental Health Environment Can Save Companies Millions
Keeping mental health issues in the dark at work cannot only harm employees but damage company productivity and performance levels.
Keeping mental health issues in the dark at work cannot only harm employees but damage company productivity and performance levels.
Depression prompts workers to miss a collective 200 million workdays each year, costing employers from $17 to $44 billion, estimates the Centers for Disease Control (CDC).
Broken down, the average worker who suffers from depression misses an average of 4.8 workdays and has 11.5 days of reduced productivity over a three month period. The CDC notes many employees with either chronic mental health issues or disease are not likely to disclose their illness in the workplace to avoid being stigmatized or marginalized. Nondisclosure often results in exacerbating the individual's condition or state, which can result in a vicious cycle of missed days and lost productivity.
"Employees with untreated depression take two to three more sick days," explains Colleen Fairbanks, Ph.D., and behavioral health coordinator at Interactive Health, Inc. "Loss in productivity doesn't necessarily mean the employee misses work, in fact some people think of mental illness as something severe where the individual just can't go to work. So while the employee still goes to work, they muddle through their day often feeling pretty terrible."
Every one out of five adults experience some form of mental illness or emotional crisis in their life, which often goes undiagnosed.
When Clare Miller, director of the partnership for Workplace Mental Health, compares the costs to treat mental illness versus the financial outlay of ignoring it, she sees treatment being far more cost effective.
"The costs associated with lost productivity far outweigh the cost of treatment," she asserts. "For depression alone, for example, the economic impact in 2010 was $210.5 billion: $23.3 billion associated with absence and $78.6 billion associated with presenteeism."
Mental Health Connection of Tarrant County, a collaborative mental health resource, cited a number of companies saving millions of dollars once the organization addressed mental illness in the workplace. In 2003, IBM Corporation reported a $500,000 savings post implementation of an internal mental health outreach program, Johnson & Johnson saved a reported $8.5 million annually from 1995 to 1999 after it integrated health and wellness programs and McDonnell Douglas found that for every $1 invested in employee mental health, the company realized a $4 return through improved absenteeism rates, fewer medical claims and sharply reduced turn-over.
Acceptance and Change Starts at the Top
Management should come to terms with the prevalence of mental health issues in the workplace to effectively address and promote change, Miller says.
"I think that like the general public, many managers and workplaces have more work to do in effectively addressing mental health," she says. "That said, there are some great companies making incredible progress. The Partnership for Workplace Mental Health highlights best practices from leading companies, and we have now amassed more than 60 employer examples, which is illustrative of the progress we are making."
"There is tremendous stigma associated with emotional health issues in the workplace, which has reached crisis levels," Fairbanks says. "Managers are better off approaching the topic proactively and preventatively rather than waiting for a problem to occur."
The CDC suggests employers establish a workplace culture that not only recognizes employees for their work, but values each individual where management's actions are consistent with promoting career development opportunities that enhances self-confidence and productivity.
"Creating an emotionally healthy workplace is vital to maintaining balance and productivity," Fairbanks says. "As a manager, let people know you are concerned about physical and emotional health. Be open and talk about the impact the workplace has on stress levels and how it affects people."
She suggests implementing an employee assistance program (EAP) in the workplace to provide professional guidance for the organization and a beacon for employees who are struggling.
The CDC says EAPs are designed to offer confidential, short-term counseling and information for employees for work and personal concerns that may affect workplace performance. EAPs may include, but may not be limited to counseling for child or elder care services, stress reduction, alcohol or substance abuse, depression, marriage counseling and management consultation. An EAP can help employees mediate between work and stress level, often assisting employees to identify and seek help for mental health issues.
Fairbanks cites and example of how an EAP can help. "A member wanted to obtain services through their employer's EAP program, however, did not feel comfortable approaching human resources to obtain this information," she says. "Because Interactive Health is focused on connecting all resources available to our members, it was able to provide our member with her EAP information while maintaining her workplace confidentiality."
EAPs in Action
When employers create supportive environments that foster mentally healthy practices, managers can most effectively motivate and engage employees to procure their best work, Miller says. "Likewise, if they see someone struggling and work is being affected, they can intervene and encourage the person to get support through the employee assistance program, for example," she says.
"The best thing an employer can do is provide education and awareness to all employees about mental health," Miller adds. "The Partnership for Workplace Mental Health provides two free awareness programs that employers can implement at their workplace. Pairing awareness education with reminders about the programs and services available through the company such as EAP and mental health benefits."
Companies like Interactive Health also provide a smattering services that cover physical, emotional, social and financial wellbeing. "Our health coaches are trained to identify any type of emotional issues and assist the member with finding help," Fairbanks says. "The employee doesn't have to make additional phone calls and can immediately get the help they need for their specific struggle or whatever they are facing."
She adds Interactive Health integrated NAMI New York's "I Will Listen" campaign as part of its internal health and wellness program, "Inspire Health, Lead the Way."
"This one day event heightened awareness of emotional health issues and spurred important conversations among all levels of associates in a safe and accepting atmosphere," Fairbanks recalls. "With approximately 50% of all employees participating in some portion of the campaign's activities, the event inspired many discussions surrounding the personal impact of emotional health issues amongst employees, family members, and friends. This campaign and its widespread effects serve as a great stepping stone for continued education around this important, and often times, silent topic." Some results included:
--50% of employees reported that individuals with mental illness experience stigma and discrimination as a result of their mental illness
--60% of employees felt their workplace was stigma-free related to emotional health issues
--88% of employees felt knowledgeable about emotional health after the campaign compared to 67% prior to the campaign
--82% of respondents indicated they will be more diligent in listening to coworkers, family and friends regarding emotional health issues
Furthermore, Interactive Health's Employee Assistance Program's individual cases and program utilization increased by 14% and 128%, respectively after the "I Will Listen" campaign. Interestingly, dependents of Interactive Health employees comprised 30% of the increase in individual cases.