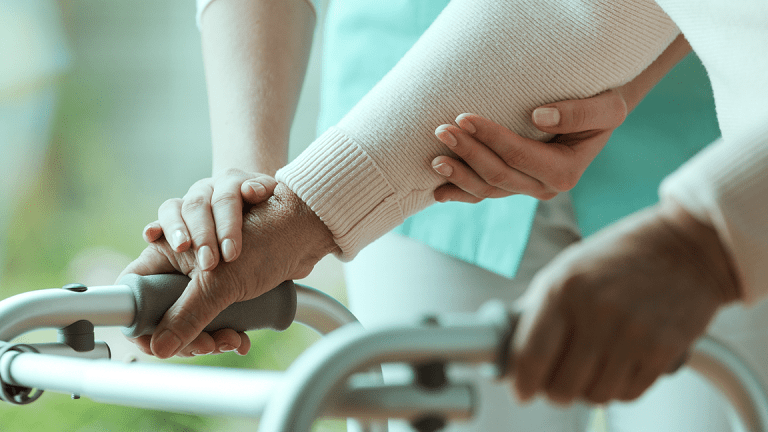 What Is Supplemental Health Care and What Does It Mean to Me?
Supplemental health care insurance can plug the gap with excessive health care costs.
Supplemental health insurance can come in handy if you're short of cash and facing mounting health care bills. That's the case even if you have health insurance, like Medicare.
A Harvard University study noted that excessive health care expenses comprised 62% of all U.S. personal bankruptcies. What's worse, 72% of Americans who declared bankruptcy over severe health care costs had health insurance when they fell into financial decline.
Consequently, if you're concerned you don't have enough cash and coverage for high-volume medical care costs, adding supplemental insurance to your health care payment arsenal may just be a game-changer for you.
What Is Supplemental Health Insurance?
Supplemental insurance, also called "gap insurance," can plug any financial holes in your health care insurance coverage, enabling you to pay the full freight for high-cost medical care.
Essentially, gap insurance fills any financial gaps - think health insurance deductibles, out-of-pocket medical expenses, and underpayments on serious illness or injury - and keeps you on top of all your health care expenses, and out of financial peril.
In real-world terms, supplemental insurance can mean the difference of owing thousands of dollars on medical care charges, or owing nothing at all if you've plugged that coverage gap.
Let's say your health plan costs $400 per month, but has a deductible of $5,000 (meaning you have to pay $5,000 of all your annual medical care costs before your health insurance overage kicks in.)
If you've been in an auto accident, for example, and incurred $3,500 in medical care costs in treatment from the accident, supplemental health care insurance can step in and cover the $3,500 charge, keeping you cash-flush and out of medical debt troubles.
All for the average supplemental insurance cost of between $100 and $300 per month for (Medigap coverage, for Medicare plan participants), which is akin to the total cost of supplemental health care coverage for anyone looking to plug a coverage gap.
When Should You Consider Supplemental Health Care Insurance?
Beyond the desire to cover a big medical charge, there are other good reasons to opt for supplemental health care insurance.
How high is your deductible? If your health care insurance plan deductible costs exceed your regular, ongoing cash-on-hand savings, you might be a good candidate for supplemental health care insurance. Data from Bankrate shows that only 40% of Americans are able to pay a $1,000 emergency cost. Supplemental health insurance can help American with low personal savings if they face a high health care bill.
You need the cash for ancillary expenses. Let's say you're a single mother of three children and you're laid low by illness for a month or two. Gap health insurance can be a big help in that scenario by covering child care or day care expenses, which can cost up to $1,500 monthly, according to industry data.
If your employer doesn't cover out-of-work medical leave. If you're on the job, but fall victim to injury or illness, and can't return to work for a while, health care gap insurance would save you from turning to credit cards or banks savings to handle excessive health care costs, buying you time enough to get better, get back on the job, without a severe household financial hit.
If you're a senior and can't handle all of your Medicare costs. Medicare plan participants know full too well that government health insurance doesn't cover everything. Thus, a Medigap policy - in any form - can close the loop on excess senior health care costs, at a few dollars per day.
Deductibles, Coinsurance and Out-of-Pocket Expenses
Three critical health care insurance impactors - deductibles, coinsurance and out-of-pocket costs - also factor into the need to purchase supplemental health insurance. Each of the three impactors is so important it deserves an explanation on why gap insurance is sorely needed for today's health care consumer.
Deductibles
The average cost of U.S. health care plan deductibles (i.e. the amount of money you have to pay for medical expenses before health care plan coverage kicks in) is rising, and spectacularly so.
According to the National Business Group on Health, the average health care plan deductible stood at $1,600 for individual coverage from employers, with family-plan deductibles clocking in at $3,200.
Many Affordable Care Act plans come with deductibles as high as $5,000 or more, although taxpayer-funded subsidies cover some of those costs.
With deductible costs so high, the need for good supplemental health care insurance to cover high medical costs becomes understandable.
Coinsurance Costs
Many major medical insurance plans also come with mandates requiring plan users to pay for coinsurance costs.
In a word, coinsurance means the percentage of medical care charges you pay, in relation to your health care plan, once you've covered your plan deductible costs.
For example, you visit your general practitioner and pay $200 for medical services, which is the allowed amount covered by your health care plan. If you paid your deductible and your coinsurance rate is 20%, you still have to pay 40% of the $200 office visit.
Worse, if you haven't paid your deductible, you're on the hook for the full $200. In that event, supplemental insurance can provide additional coverage to cover health care plan coinsurance costs.
Out-of-Pocket Expenses
Out-of-pocket health care costs are the expense amounts, as listed in your health care plan contract, that you may expect to pay, with maximum limits.
For example, in 2019, the maximum out-of-pocket costs for Affordable Care Act plans is $7,900 for an individual and $15,800 for family coverage. To be precise, that's the maximum amount you can pay and may pay, but there's no guarantee you'll pay those maximum out-of-pocket costs.
For instance, if you remain relatively healthy, and visit your doctor once a year for a checkup, your chances are excellent that you'll only pay $100 or so (depending on your health insurance plan) in out-of-pocket costs.
But if you get seriously ill or suffer a serious injury, the odds of maxing out your out-of-pocket costs rise precipitously.
In that case, the total cost of deductibles, coinsurance and out-of-pocket expenses could crest $10,000 or more. In that scenario, paying the maximum plan out-of-pocket expenses, doing so can easily break the household budget and significantly set you back financially.
Supplemental health care insurance can provide some much-needed protection against high out-of-pocket health care insurance costs, especially so if you have a track record of frequent medical care visits and high health care costs.
How Much Does Supplemental Health Insurance Cost?
Paying for supplemental health care insurance or Medicare (Medigap) insurance will depend on your unique personal circumstances and the type of health insurance you possess.
Also, not all supplemental health care plans pay for the same things. For example, some gap insurance plans will pay for deductibles, coinsurance and out-of-pocket health care costs directly.
Others may opt to pay a lump sum payment for health insurance claims (it's up to you to properly disburse the funds) or pay you a cash benefit shelled out to you over a period of time, to pay for lost earnings from work, transport to a health care clinic, hospital or physician's office, and for prescriptions.
While supplemental health care costs do differ, costs appear manageable, given the benefits such plans provide.
For instance, Medigap insurance, the most widely used supplemental health care insurance plan, can be purchased for as low as $100 a month, although most Medicare supplement monthly plans go for closer to $150 per month, and costs rise as a consumer grows older.
If you're looking to plug the gap on either Medicare or ACA-related health care premium costs, health insurance supplemental plans deserve a closer look.
For your best results, make sure to talk to a health care insurance specialist before locking into a specific plan and see where your general practitioner stands on accepting gap-closing health care insurance.
It's never too late - or too early - to plan and invest for the retirement you deserve. Get more information and a free trial subscription toTheStreet's Retirement Dailyto learn more about saving for and living in retirement. Got questions about money, retirement and/or investments? We've got answers.