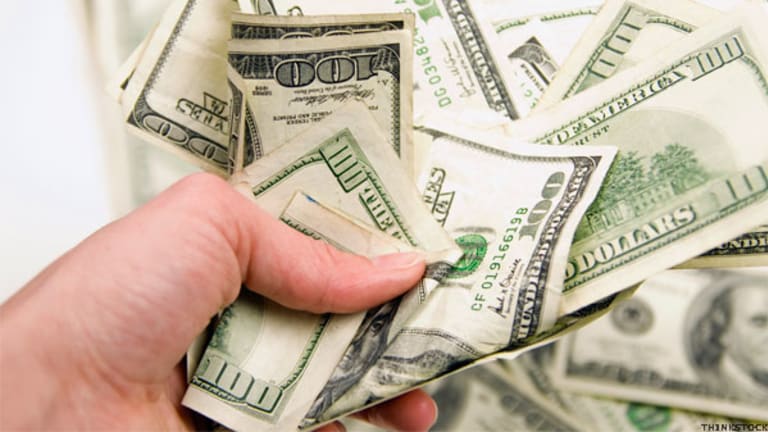 NEW YORK (MainStreet) -- A marriage is more likely to end in divorce when a husband loses his job, according to research set to be published in the American Journal of Sociology.
According to the study, unemployment increases a man's risk for a divorce initiated by either his wife or himself. Researchers also found that even men who are relatively happy in their marriage are more likely to leave when they find themselves out of work. Conversely, a woman's employment status has no effect on whether her husband will end the marriage. And while an employed woman is more likely to initiate divorce than a woman who isn't working, she will do so only when she is already dissatisfied with her marriage.
A marriage is more likely to end in divorce when a husband loses his job, according to new research.
The findings are based on data from more than 3,600 couples taken during three waves of the National Survey of Families and Households. The research periods were 1987-88, 1992-94 and 2001-02. The research, led by Liana Sayer of Ohio State University, was conducted to illustrate how employment status influences men and women's decision to end a marriage.
The findings suggest that while social pressure discouraging women from working outside the home has weakened, the pressure on husbands to be the family breadwinner largely remains intact, researchers say.
"These effects probably emanate from the greater change in women's than men's roles," the researchers
write
. "Women's employment has increased and is accepted, men's non-employment is unacceptable to many and there is a cultural ambivalence and lack of institutional support for men taking on
'feminized' roles
such as household work and emotional support."
This isn't the first study to show unemployment is hard on men. Earlier this year,
researchers at McGill University in Canada
discovered that unemployment can increase men's mortality risk by 78% and women's mortality risk by 37%. This means men are more susceptible to premature death due to downsizing at work, since they are more affected by the stress of not being able to provide for their family.
>To submit a news tip, email:
.
RELATED STORIES:
>>Money Anxiety Index: Latest Sign of Double-Dip
>>Housing Crisis Hits Great-Depression Levels
>>After Job Loss, Paying Loans, Child Support
Follow TheStreet.com on
and become a fan on