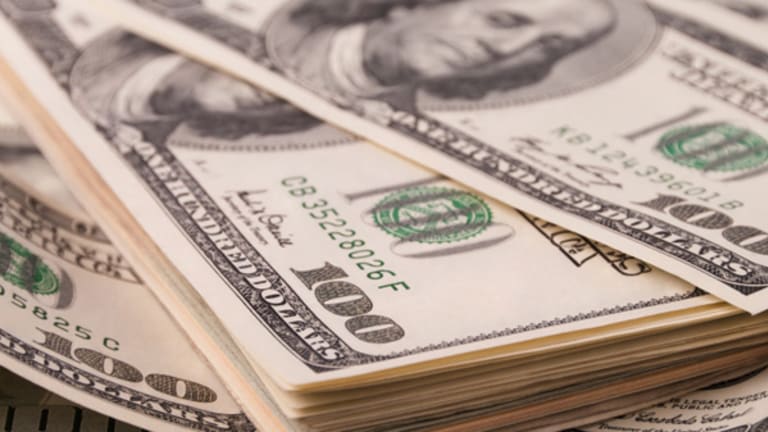 Strategy For Securing a Seat on a Corporate Board
You might not be able to sit on the board of a Fortune 500, but there are plenty of companies out there with spots to fill.
By Juliette Fairley
NEW YORK (
)--In the past year, the Institute of Corporate Directors has seen a rise in students enrolling in its director education program, a series of courses to prepare graduates for serving on a corporate board. There were 327 graduates from the program in 2011 compared to 413 grads in 2012, according to the institute.
"If you are right out of business school, your chances of getting on the board of a fortune 500 company are zero, but if you aspire to secure a seat on a small private company board that may go public some day, having line management experience will heighten your chances," said Dennis Carey, vice-chairman of board of CEO services with Korn/Ferry International in Philadelphia.
Also see: Obama's Déjà Vu Moment on Student Loans
There are approximately 60,000 publicly traded companies and an additional 20,000 private companies with boards of directors in the United States. This results in a total of 80,000 boards nationwide. Experts estimate that the average board tenure lasts approximately eight years, meaning that in any given year, up to 10,000 board seats must be filled.
"Most fortune 500 companies in need of a director look for executives who've had substantial profit and loss experience, have run a business, know how to read a balance sheet and have expertise in strategy, risk mitigation, talent management, succession and compensation architecture, which can be applied across the board," said Carey, who co-authored the forthcoming
Boards That Lead
(Harvard Business Publishing, 2013). "There are some people who make serving on boards a career, but it's a small percentage of the total."
The average annual salary for an S& P 500 company board member is about $250,000. Sounds good, but be prepared to work hard for the money.
"It's a tough job being a director. You're under-paid and over-worked," Carey said. "With the demands on time commitment, most executives are now limited to serving on only one outside board."
Also see: Is Lack of Quality Mentorship Why Women Earn Less?
While Fortune 100 companies meet formally six to eight times a year on average, there are also committee meetings that are scheduled before or after the board meetings. In addition, there can be telephonic updates as well on a variety of issues that are of concern to the board.
For those who aspire to sit on a for-profit board, incorporating Carey's tips below may increase the probability.
1. Beef up your emerging market and international experience. Young executives with exposure to South America, Brazil, China and India in particular are highly sought after. Hone your skills in this area. Globalization is here to stay," advises Carey, who recruits board members for IPOs, start-ups and Fortune 10 companies.
2. Develop functional skills in areas such as finance, social media or human resources management. "Financial executives are in great demand for their expertise on audit committees and human resources executives are also in demand because of pressure on boards to ensure a capable talent stream and to have better CEO succession plans in place," said Carey.
3. Improve your character because personal attributes go a long way. "Having a collegial, cooperative personality who communicates well and doesn't dominate in group dynamics weighs very heavily in the selection process," Carey said. "You could be the best executive but the worst director unless you've learned the art and skill of working in a collaborative way with 9 other people at the table. Personal attributes go a long way."
4. Join a network of executives who've served on boards. Business school is a great place to start. "Faculty at business schools, such as Harvard or Wharton, who have served on boards and were CEos, would be valuable contacts to help alumni get on a board," Carey said.
5. Find employment with a high performing company, such as Apple. "Having that halo effect helps," said Carey. "Picking the right affiliation with your first employer is a significant variable in this equation. You want to appear associated with successful companies."
--Written by Juliette Fairley for MainStreet
Also see: Cramer Divines Vine: Old Dog, New Blog