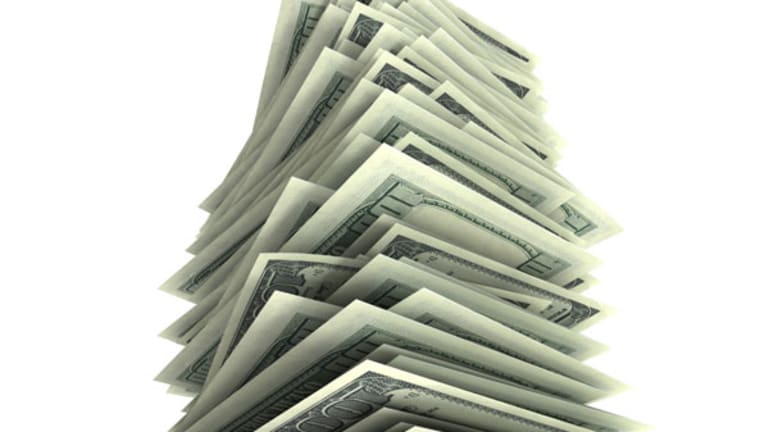 Publish date:
How to Minimize Student Loan Debt
Student loans can dog grads for years. Here are ways to avoid getting dragged down by student loans.
Student loans can dog grads for years. Here are ways to avoid getting dragged down by student loans.
BOSTON (TheStreet) -- Student-loan debt is in a category of its own.
In the aftermath of the mortgage crisis, banks are keeping Americans from buying houses they can't afford. But when it comes to college, students have fewer protections. Teenage dreams of a career in comparative literature can lead to a
student-loan debt crisis
in graduates' late 20s.
"Unlike credit-card debt and other forms of consumer debt, student loans are nearly impossible to discharge in bankruptcy," says Edie Irons, communications director for The Project on Student Debt, an educational organization in Oakland, Calif.
Here are a few suggestions for families who want to avoid being dogged by student-loan debt:
Avoid loans altogether:
Several
schools have pledged no-loan policies
, meaning their financial-aid packages comprise only grants, scholarships and work-study packages. Harvard University and Davidson College are among the institutions that employ such a policy regardless of an applicant's family's income. Several other public and private schools, including Duke University and MIT, have no-loan policies with family income caveats -- a range of $40,000 to $100,000.
"Those kinds of policies really help demystify the process and give families something they can count on," Irons says.
Try for a federal loan:
Federal loan programs offer better interest rates than private loans, and prospective students ought to fill out the
Free Application for Federal Student Aid
to see if they qualify for the Perkins Loan or the Stafford Loan, both of which are subsidized, need-based loans with interest that doesn't start accruing until after graduation. There's also a non-subsidized version of the Stafford loan for students whose families don't qualify for subsidized loans.
"Sallie Mae advises families to follow the 1-2-3 approach to paying for college," says Patricia Nash Christel, a spokeswoman for
Sallie Mae
(SLM) - Get Report
, the largest lender of private loans. "First, maximize scholarships and grants, along with savings and income. Second, tap federal student loans. Third, fill any gap with a pay-interest-as-you-go private-education loan."
Be that as it may, 64% of students who took out private loans in the 2007 and 2008 school year neglected to borrow the maximum allowed in Federal Stafford loans, according to the Project for Student Debt. In fact, 14% of private loan borrowers in the 2007-2008 year hadn't even bothered to apply for federal aid.
Recent changes should improve those stats. The newest version of the Federal Application for Student Aid (FAFSA) is less daunting, with shorter questions and mechanisms to import data from the IRS electronically. Furthermore, Congress earlier in the spring voted to push commercial lenders out of the federal student loan market. Starting in July, private lenders won't be allowed to issue anything other than private loans, clarifying the line between public and private.
That said, some schools put their own name on private loans, which can make acceptance packages confusing. For students who receive a financial-aid package directly from a school, a good rule of thumb is that any loan that isn't a Perkins or a Stafford is probably a private loan, and the interest likely starts accruing right away.
If you must apply for a private loan:
The Project for Student Debt maintains a good set of
"look before you leap" questions
for students considering private loans.
Sallie Mae's Nash Christel notes that students should consider loans that reward them for paying off the interest while they're still in school, such as the company's Smart Option loan. Last month, the company cut interest rates on the variable-rate loans, which is based on the LIBOR. Based on today's LIBOR, the rates will range from 2.88% to 10.25%.
"By paying interest each month, students can keep their balances from growing higher each month, graduate with less student loan debt and pay off faster," Nash Christel says.
-- Reported by Carmen Nobel in Boston.
RELATED STORIES:
>>Obama Erases Banks from Student Loans
>>Student Loans Prompt Man to Sell Diploma