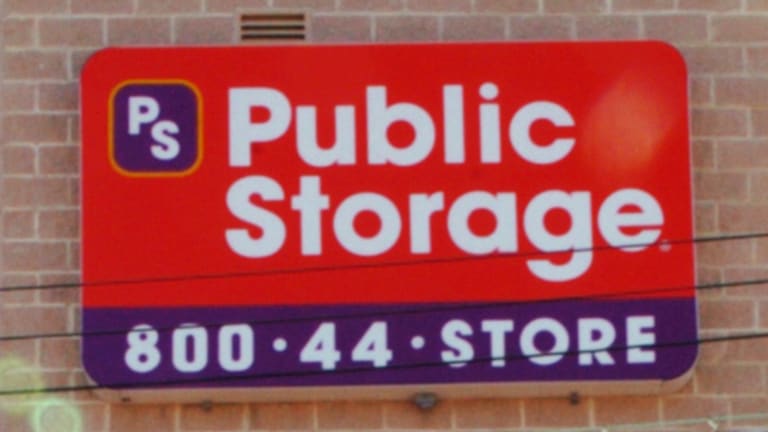 Publish date:
Storage War: Stashing Personal Items in Storage a Big Cash Clutter?
Storing personal goods may sound good, but it keeps you from storing more cash.
Storing personal goods may sound good, but it keeps you from storing more cash.
If you have too much stuff on your hands, and you deem it has either personal or financial value, it really doesn't get much more straightforward than loading it all into a storage facility.
Many people do exactly that.
According to industry sources, there are over 54,000 storage facilities across the U.S., and 9% of the U.S. public rents a storage unit. Perhaps that's why it's an estimated $32.7 billion industry this year. 
Not everyone, however, believes that storage units are a good use of your time and money.
"Storage units may seem like an effective way to clean up your home but over time the monthly payments could cost more than all of the items in storage combined," states MaxSold, an estate sale and downsizing specialist firm, in an email to TheStreet. "That old couch that you can't seem to get rid off is losing value every day in storage and could be costing you thousands."
Of course, MaxSold is in the business of selling, and not storing, personal items, and that fact should be on the table. But otherwise, the question is a fair one -- are storage units worth the money you shell out every month to rent one? (A 10-by-15 foot storage unit costs between $75 to $140 per month, on average, and up to $150 for a climate controlled space.)
MaxSold's reasons for avoiding storage units seem valid. After all, you don't want to hang on to items you used to use and may never again take out. And, if you're storing bric-a-brac for future family generations, who's to say your relatives will ever want your junk?
Others in the moving and storage industry agree with that sentiment.
"I don't think storage units are a great use of consumer money," says Anne Postic, editor of Mortgages.com. "It's one thing to rent one for a finite amount of time, like if you're remodeling your home and need to move out temporarily. But a long term rental makes less sense. If your lifestyle doesn't require the use of the things your storing, you may never need them. Unless they have real sentimental value, why not sell them to someone who will use them? You'll make a little money and save on storage."
If you absolutely have to rent storage space, watch out for extra fees, Postic adds. "A lot of places charge more for 24 hour access," she says. "You probably don't need access to your unit at three o'clock in the morning. Climate controlled units are also more expensive, so unless you have delicate items that need consistent temperature, don't pay for it. And make sure you don't make a late payment, which can incur hefty fees."

Explore all the other options before renting a storage unit, Postic says. "If a friend or relative could use your dining room table until you move to a bigger place, that will save money, even if you have to get it refinished when it's returned," she says. "Do you really want the items you're storing, or are you just afraid of letting them go?"
There's more of a legal and financial risk for hanging on to personal items (especially records) too long, other experts say.
"As the owner of a shredding company, we are often called to send a shredding truck to destroy boxes of records that have been sitting for years in self-storage facilities," says Tobi Innerfield, owner of Quality Shredding, a Deer Park, N.Y.-based document destruction contractor. "Frequently, these documents have been kept way beyond their retention times, which exposes the owner to discovery risk in case of a lawsuit (besides just wasting money for unnecessary storage)."
Where can storage units make sense? "It really depends on several things, including how long you will store the stuff and why you storing it," notes Michal Strahilevitz, Ph.D., and associate professor of marketing at Victoria University, in Wellington, New Zealand. "If you are in transition from a small place to a large place or traveling and giving up your main residence for a defined period of time -- and your stuff is worth significantly more to you than the total storage cost for that period, storage makes perfect sense."
However, you have to be truthful with yourself, Strahilevitz adds.
"If things have been in storage for quite a while, and you can't even recall what is there or have no idea when you will get things out of storage, it may be time to get everything out, and sell or donate whatever you can't use soon to someone who will actually will use it," he says. "That way you cut storage costs, but also make someone happier who uses your great stuff that's no longer relevant to you."
For storage consumers, the truth is that everything old really can't be new again. Keep that thought in mind before paying almost $2,000 annually to hang on to personal items, when you may earn just as much money back by selling them to someone who'll use the items now -- and be happy to do it.