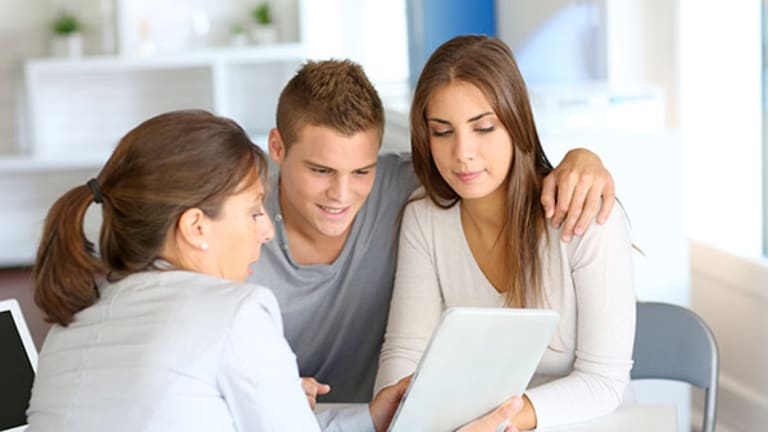 Stock Market Selloff Paves Way for Hesitant Millennials to Invest in Apple, Facebook
Millennials are wary of the stock market, but the recent volatility across the markets opens up opportunities for young people to face their fears and invest in stocks.
NEW YORK (MainStreet) -- Millennials are wary of the stock market, but the latest spate of volatility across the markets opens up a slew of opportunities for young people to face their fears and invest in stocks.
Back in May, TheStreetreported on Millennials' distrust for Wall Street, which helps explain why just one-quarter of millennials invest in stocks.  
"Millennials aren't investing right now, and we shouldn't be surprised," said David Nelson, chief strategist at Belpointe Asset Management, based in Greenwich, Conn. "Think about it: All they've known is market turmoil and the bursting of at least two bubbles."
But for Millennials, those in their 20s and early 30s, it's not too late to start investing, which analysts stress is for the long haul - decades, not years.
"It's somewhat ironic [Millennials are wary of stocks], because they have the huge benefit of time on their side and ought to be putting away a little bit in the markets regularly," said Bill Peattie, founder of Stamford, Conn.-based Peattie Capital Management.
With the Dow Jones Industrial Average's dropping nearly 1,100 point at one point on Monday and up more than 200 points on Tuesday, it's a coin toss to know when one should pull the trigger and buy stocks.
"While there's no definitive way to know when the market has bottomed out, Millennials have plenty of time to recover from any short-term declines," said Adam Freedman, chief investment officer of CircleBlack, based in Jersey City, N.J.

Though with the S&P 500 down 8% over the past five days, analysts say Millennials, just like every day investors, can scoop up shares of companies they know and like at a discount.
"Millennials should do what their parents did," Nelson added. "Buy stocks you do business with, like Apple (AAPL) - Get Apple Inc. Report and Facebook (FB) - Get Meta Platforms Inc. Class A Report . I'm sure if they look in their apartment they will find at least one Apple product."
These Wall Street darlings are much cheaper thanks to the global selloff seen in recent days. Apple is down 19% since its high on April 27. Facebook is down 14% since its peak on July 21.
In keeping with the tech theme, Peattie likes Google (GOOG) - Get Alphabet Inc. Class C Report .
"Google will be around for a long time and they have a new CFO [Ruth Porat, previously from Morgan Stanley (MS) - Get Morgan Stanley Report] who will supposedly be shareholder-friendly," Peattie said. "Plus [given] the company's recent announcement that they are separating out the day to day stuff from long term projects, I think it is a reasonable risk reward from these levels," he added, referring to the tech giant's price-to-earnings ratio of roughly 28.
Google shares are down 9.5% since the high on July 21.
Meanwhile, aside from individual names, Millennials can also gain exposure to stocks via exchange traded funds, which typically include a basket of different stocks. ETFs are a key way to ensure your investments are diversified -- that is, not too reliant on one particular stock.

"We feel that investors need to broaden out their approach and look at the global markets for opportunity," said Grant Engelbart, portfolio manager at CLS Investments based in Omaha, Neb. "Simply owning a broad-based global ETF such as iShares MSCI (ACWI) - Get iShares MSCI ACWI ETF Report can be lucrative over time."
He said these ETFs can be purchased with no commissions at various brokerage houses.