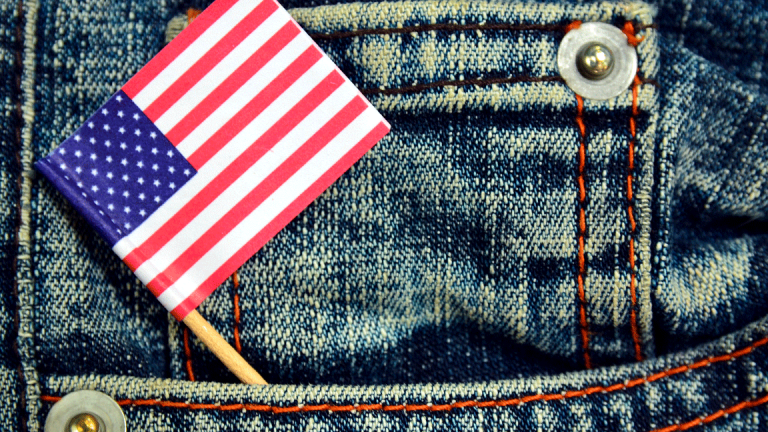 States Where the Biggest Spenders Live in the U.S.
Income is important, but it's not the only reason some U.S. state residents spend more than others
U.S. consumers are in a buoyant spending mood these days.
In a new Conference Board report that begins with the heading, "A Happy New Year for the U.S. Economy," the Board notes that consumer and business spending "are closing 2017 on a high note, pushing growth above 3% for the final three quarters of 2017."
The Conference Board report states that newly enacted tax cuts "will provide an additional boost to the domestic economy this year. For consumers, lower tax bills should vault already strong spending numbers even higher. History indicates that consumers will spend much, though not all, additional money they take home."
That's good news for the U.S. economy, but in an interesting twist, it appears consumers in some states (and not just high-income states) will spend more cash than others, based on geographical residence -- and not only for annual income reasons.
That data comes from Howmuch.net, a personal finance data-driven site that measures wealth and spending on a global basis.
The site produced an infographic entitled "How Much Money Americans Spend in Every State" based on the Bureau of Economic Analysis' most recent "Personal Consumption Expenditures Report." The graph details average state-by-state spending, covering key, but common, household finance areas like housing and utilities, health care expenses, dining and drinking, and travel.
Here's how Howmuch.net ranks the "Top 10" states where Americans spend the most cash, along with average cash amount spent per household:
Washington, DC (District of Columbia) - $56,843
Massachusetts - $51,981
Alaska - $49,547
New Jersey- $48,972
New Hampshire - $48,810
Connecticut - $48,497
North Dakota - $48,225
Vermont - $47,648
New York - $46,906
Hawaii - $45,123
Why does it matter how much money is spent by Americans, and where it's spent? The answer lies in two key areas -- economics and demographics.
"Consumer spending is the lifeblood of the U.S. economy, accounting for roughly 70% of total gross domestic product," notes Raul Amoros, content director at Howmuch.net. "However, not all states are created equal in their contribution to consumer spending."
Obviously, higher income states like Massachusetts and the District of Columbia are atop the list because they both rank high on the list of highest income states, year after year. North Dakota's inclusion is understandable, too. In the past decade, the state has become an energy production mecca, providing extra income from people who work in the oil shale and gas exploration industries that thrive in the Peace Garden State.
But what about states like Alaska, which has a huge ($49,000) average annual household spending rate?
The Howmuch.net study does cite oil production as a reason Alaska makes the "biggest spending state" list. Additionally, though, the report cites the distance between Alaska (and Hawaii, too, for that matter) and the U.S. mainland, where goods are shipped from state to state at a significantly less-expensive cost than they are to far-off Alaska. Simply put, it costs more to live in Alaska than New Jersey, due primarily to geographic distance from the nation's economic backbone; and Alaskan residents, who are known for their rugged, frontier spirit, presumably like it that way.
Besides income and distance, the burgeoning cost of health care eats into consumer spending, as well, and that factors into the Howmuch.net rankings. "The biggest takeaway from our analysis of BEA data relates to the large differences in health care costs," Amoros says. "In New England, for example, personal expenditure for health care averages $8,466 but it's only $6,106 across the Southeast."
On the lower end of the national spending scale lies the American South, most notably North Carolina ($33,779 in average household spending), Mississippi ($30,200) and Alabama ($31,300). All are among the most cost-effective places to live in the U.S., and consequently, residents there don't need to make the big annual incomes the residents of Boston or Washington, D.C. have to make.
Once again, though, there is an outlier. "Florida is the only state in the Deep South (including Texas) where it costs more than $37,000 to live on comfortably," says Amoros. "Keep in mind, though, Florida's warm winter climate makes it a prime candidate for migration, which increases personal consumption."
One last interesting takeaway from the Howmuch.net report -- the results jibe almost perfectly with the state-by-state tally from 2016's volatile presidential election. From the Mississippi River east and below the Mason-Dixon line every low-spending state voted for Donald Trump. But up the Atlantic and Pacific Coasts, every one of the so-called "expensive states" voted for Hillary Clinton.
As Amoros puts it, "It's remarkable how the political divide mirrors an economic reality."
More of What's Trending on TheStreet: