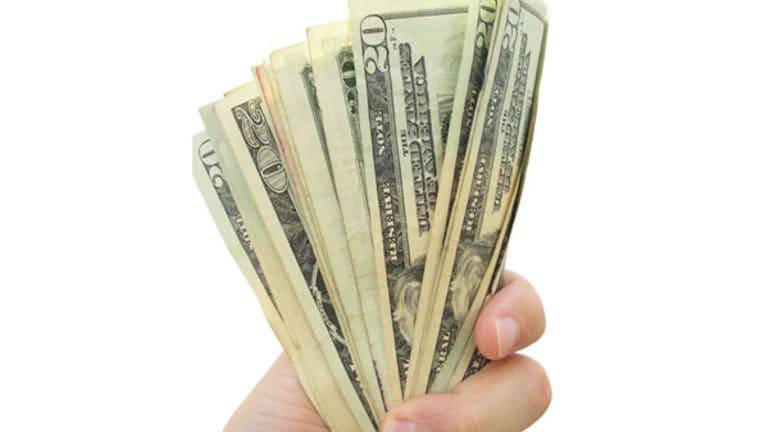 State-Sponsored Competition Is New Antitrust
Don't like your cable company or airline? You have options, thanks to the shadow regulation of deregulation.
BOSTON (TheStreet) -- Verizon's (VZ) FiOS not coming to your neighborhood and Delta's frequent flier program looking a lot like United's aren't signs of monopolies in the making: They're the new competition.
For years, the consumer has been conditioned to view the cable company as a hulking local monopoly, to the point where
Cablevision
(CVC)
customers were legitimately upset over the loss of the otherwise free Fox network during a dispute between the provider and
News Corp.
(NWS)
back in October. Yet media monitoring firm SNL Kagan noted earlier this week that cable's multichannel market share has dipped to 60% from nearly 63% a year ago as direct-satellite competitors such as
Dish Network
(DISH)
and
DirecTV
(DTV)
continue to surge.
You may not have more than one cable company in your community, but a new form of competition means you probably have a completely different kind of alternative.
Meanwhile, the familiar airline narrative is that mergers between
Delta
(DAL)
and Northwest and Continental and
United
(UAL)
are limiting passenger choice while eroding network carriers' incentive to differentiate frequent flier programs, fees and other perks. Yet a look at the Department of Transportation's Bureau of Transportation Statistics' latest airline rankings shows low-cost
Southwest
(LUV)
ahead of
American
(AMR)
,
US Airways
(LCC)
, Continental and United and second only to newly merged Delta in passenger volume. And while their Rapid Rewards frequent flier template and baggage fee stance has been copied throughout the discount carrier ranks, there's no way anyone would ever confuse them with Delta SkyMiles or American's flat $25 fee for a customer's first checked bag.
"Within the last 30 to 40 years, there's been a shift from regulated industries where competition was structured and limited by government rule," says Shubha Ghosh, a professor at the University of Wisconsin Law School specializing in antitrust and intellectual property. "Now that we've moved from that time frame to a more deregulated environment, the question is 'Do we have a realm into which antitrust can expand?'"
Answering requires tailoring the definition of "competition" to the modern marketplace. This was a much simpler issue in the late 19th and early 20th centuries, when manufacturing, transportation and other industries were targeted by antitrust law based on price competition -- or lack thereof. Today, it's no longer a matter of price but of quality. When the Department of Justice hauled
Microsoft
(MSFT)
into court more than a decade ago through the help of the Sherman Antitrust Act, it wasn't because Microsoft's Internet Explorer was the only game in town and forcing consumers to pay exorbitant amounts for its use, but because Explorer lodged itself into Microsoft's dominant Windows OS in such a way that replacing it with Netscape or Opera was a chore by comparison. The ensuing settlement not only paved the way for
Google
(GOOG)
Chrome, Mozilla Firefox,
Apple
(AAPL)
Safari and other browsers, but reframed the argument over market competition.
"A lot of the traditional cases attached to those issues have to do with control over infrastructure," Ghosh says. "Being able to create bottlenecks in infrastructure could be viewed as anticompetitive."
Yet, increasingly, companies are working around these bottlenecks. Instead of fighting Cablevision,
Time Warner Cable
(TWC)
,
Comcast
(CMCSA)
and others for use of their cable, direct-satellite providers innovated their way around cable to a full third of the multichannel market. Are there still dominant players in some markets, such as Verizon Wireless and its more than 30% share and its vaunted 3G coverage area? Yes, but
AT&T
(T)
, T-Mobile and
Sprint
(S)
have responded by updating their own networks and handsets rather than calling for Verizon's head.
"Antitrust law historically has responded to advances in economics," says D. Daniel Sokol, assistant professor of law at the University of Florida's Levin College of Law. "Unlike the 1950s or 1960s, antitrust today does not assume that merely because you are big, you are bad: You have to harm consumers."
Disgruntled fliers believe the mergers of Delta and Northwest, United and Continental and even Southwest and
AirTran
(AAI)
do just that. It's a move toward monopoly measured in added booking, baggage, seating and meal fees and subtracted pillows, drinks, entertainment and routes. Compared with the days before the Airline Deregulation Act of 1978, however, getting to choose a carrier such as JetBlue or Alaskan seems more like a gift than a burden.
"Basically there were limited carriers and the government set the rates and, at the high point of regulation, the routes," Ghosh says. "A lot of the airline disputes from a couple of years ago had to do with the reservation system or the use of hubs, which are more infrastructure technology questions."
This is what competition has come down to: Who controls the infrastructure and how competitors can work around it. A big part of that answer lies within Congress and with regulatory agencies themselves. The telecom industry is "deregulated," for example, but everyone from Verizon to
Vonage
(VG)
has to pass muster with the FCC and other agencies. As seen in portions of the health care debate and inquiries into Monsanto's hold on seed and weed killer markets, the concept of competition has become increasingly political, with Washington's yea or nay meaning the difference between satellite-based Wi-Fi in planes or customers being stuck in a SkyMall-only flight information bubble for another decade. The old paradigm was not to compete, with Uncle Sam's blessing. The new strategy is to fight the bully straight on, with government approval."One view is that antitrust and regulation are substitutes, so if you have a regulated industry there's no need for antitrust because the regulation is doing the monitoring, and in deregulation antitrust performs regulation's function," Ghosh says. "Another view is that regulation and antitrust may be substitutes, but that doesn't necessarily tell you anything about deregulation, because it's simply new types of regulation."
-- Written by Jason Notte in Boston.
>To contact the writer of this article, click here:
Jason Notte
.
>To follow the writer on Twitter, go to
.
>To submit a news tip, send an email to:
.
RELATED STORIES:
>>Hot Sites For Online Holiday Shopping
>>5 Best Gift Cards For Early Holiday Shopping
>>Credit Cards That Pay For Holiday Shopping
Jason Notte is a reporter for TheStreet.com. His writing has appeared in The New York Times, The Huffington Post, Esquire.com, Time Out New York, the Boston Herald, The Boston Phoenix, Metro newspaper and the Colorado Springs Independent.