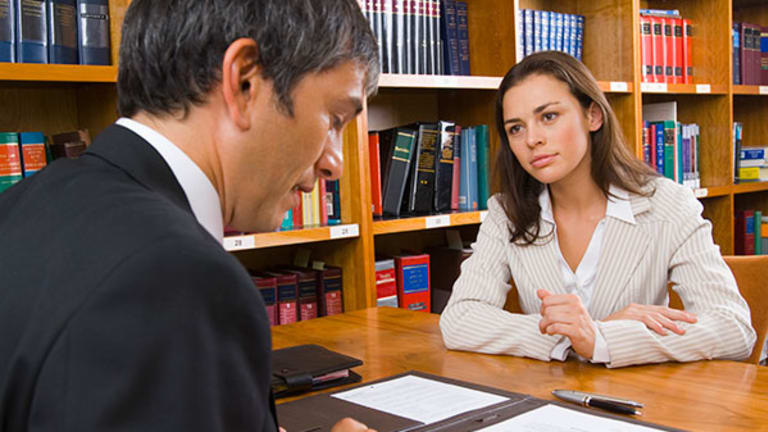 Startups Encounter Big Decision: Run the Company or License the Product
Running a company can have a big financial payoff, but it can also lead to bankruptcy.
NEW YORK (MainStreet) — In the late 1990s, Brad Nickel worked at Equitrac, a company that made devices attorneys placed on their copiers and printers to track usage to bill clients for photocopies and printing. The company's vice president of development and he came up with the idea to control, track and monitor printers and copiers across a network using software.
"The idea was to move Equitrac into the corporate world to help companies save money for printing and to also allow them to handle internal departmental costs for budgeting," Nickel says. "We were faced with the decision … to either just use the technology for our systems and the hardware we installed on the devices or to try to license the platform to the printer and copier manufacturers in order to get them to adopt it."
They decided to license their product, because they believed if they could get companies that manufactured printers to sign on, they could control the market. The strategy worked.
"That technology is still the primary controller of networked printing devices in the world today," Nickel says.
Today Nickel is a managing partner of Captiva Companies, a digital agency that helps startups and established companies succeed in the digital marketplace. When it comes to startups deciding which road to take, Nickel says, "Ultimately it comes down to whether the entrepreneur just wants to get the product to market to make money or they want to be the captain of the ship and control what happens to the product."

WATCH: More personal finance videos on MainStreet | More videos from Ross Kenneth Urken
View Today's Auto Loan Refi Rates
Experts say owning a business can be highly lucrative if it's successful. Licensing, on the other hand is much less of a goldmine. It can bring an advance and royalties between 5% to 20% on net sales.
The decision to license a product or sell it directly depends on many factors, including capacity to sell alone or the need for a partner and the amount of money it will take to manufacture the product and whether the startup has the funds, says Edmund Walsh of intellectual property law firm Wolf Greenfield.
Most investors don't have the sophistication to build and run a business, says attorney Robert Fish, founding partner of Fish & Tsang. Some people can raise money, but most people can't, he says.
Time is also a factor, Fish says. If you want something in months, you have to license, he says. Building a company means a negative cash flow for years, Fish says. "You could go bankrupt trying to build a company," he warns.
Fish tells of one client who built her own business only to be taken down by a large wholesaler who was able to order more of her product from the manufacturer for less money and put it in the hands of retailers for less.
"You have to have the resources to really do it and survive," Fish warns.
There are also marketplace barriers to entry. If other companies have inertia, even if your product is better, it won't compete, Fish says. Most people are better off licensing, he says. The only circumstance in which you should start your own business is if there aren't any big competitors, costs are low, and you can get funding and have management expertise, he says.
Regardless of whether or not you go on your own or decide to license your product, the idea or product needs to be protected. The most common way is through a patent, which Walsh says can cost around $25,000. Fish places the price between $12,000 to $18,000 on average. Either way, it's a big chunk of dough the startup must lay out, which both attorneys said can be spread out over time.
To get started and keep costs low, Walsh said startups can file a provisional application for patent for $500, which lasts for a year. A provisional application for patent does not require any disclosure of information, because these applications are not examined. They provide a way to an early filing date in a later filed non-provisional patent application and allow holders to use the term "patent pending."
If you hold a trade secret, request nonpublication of your patent application, says Fish. If a competitor comes out with your product, allow the patent to be issued, he says. This is often referred to as a submarine patent.
Walsh advises if you think you have something valuable, put time and money into protecting it. Once it's out, it's too late, he says. If you get a patent, you have legal rights to stop others from infringing on your idea, Walsh says. It's costly to enforce a patent, and it's costly for the infringer to fight it, he says. For the most part, big companies are more likely fearful of being sued for stealing an idea, Walsh says. But Fish says he's seen it happen, because large corporations have deep pockets, and startups typically are strapped for money.
Should you find that your patent has been infringed upon, and you don't have funds for an expensive lawsuit, there are several options. Walsh says you can sell your idea to a big company, find a lawyer who will take the case to enforce the patent on a contingency basis or sell it to a troller. If you go the troller route, Fish says to vet through the Acacia Research Corporation.
—Written by S.Z. Berg for MainStreet