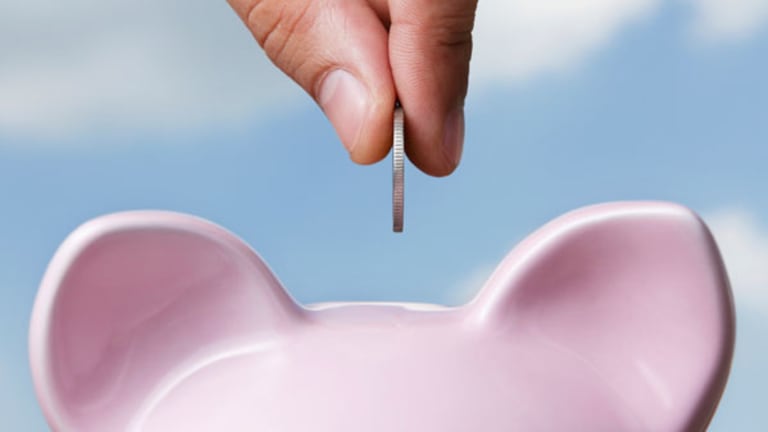 Start-Ups Unveil Map, Dating Apps at DEMO
Entrepreneurs debuted applications that map buildings, tweak Facebook photos and perform background checks on dates.
Entrepreneurs debuted applications that map buildings, tweak Facebook photos and perform background checks on dates.
SAN DIEGO (
) -- This week, hordes of entrepreneurs descended on San Diego to introduce themselves and their wares at DEMO, a semi-annual conference known for launching corporate stars.
One-time start-ups that made their debuts at DEMO include
Palm
( PALM) in 1996;
WebEx Communications
, which was later bought by
Cisco Systems
(CSCO) - Get Report
;
VMware
(VMW) - Get Report
in 1999; and
iRobot
(IRBT) - Get Report
in 2000.
And lest you think 2009 might not have been the best time to start a company, bear this in mind: More than half of
Fortune
500 companies were launched during a recession or bear market, according to the Kauffman Foundation.
Key themes at Fall DEMO 2009 included mobile computing, social networking, and Web-based data analysis.
Start-up
Micello
showcased an
Apple
(AAPL) - Get Report
iPhone application that goes where most mapping applications haven't gone before: the insides of shopping malls, convention centers, university campuses and other unwieldy places that don't yet show up on
Google
(GOOG) - Get Report
Maps. Micello will offer about 100 maps of buildings in the San Francisco area when the application launches in a few weeks, with plans to scale to other regions of the country shortly thereafter. The company is touting itself as "Google Maps inside a building."
Another company that debuted a Google-like product was
80legs
, which employs 50,000 computers to let customers perform heavy-duty Web crawling and processing for market research and media analysis. In a presentation, Chief Executive Officer Shion Deysarkar compared the tool to the search capabilities of Google and
Microsoft
(MSFT) - Get Report
.
"We're giving the power those guys have to anyone who wants it," he said.
Start-up
Scientific Media
introduced Dotgo, an information service that acknowledges the fact that most of us rely on simple cell phones and text messaging, rather than smartphones with Web browsers.
"Dotgo is the Internet for text messaging," said Stefan Gromoll, co-founder of Scientific Media, during his presentation. To retrieve information using Dotgo, users send a text message with the appropriate Internet domain name to the short-code phone number "DOTCOM" (the digits 368266 on a standard phone keypad). Dotgo responds with one or more text messages providing the requested information. It's similar to Google's texting service. For example, to get a forecast from the Weather Channel's Web site, weather.com, users would text "weather" and a zip code to the phone number for DOTCOM.
Of course, along with the sensible start-ups, some of the application debuts were a little silly.
VicMan Software
introduced an app that adds special effects to a Facebook user's profile pictures several times a day.
Others were a little scary.
Intelius
, which specializes in background searches, took the stage at DEMO to announce "Date Check," an application that lets users perform background checks on potential romantic partners from their mobile phones, using only the target's name or cell phone number.
Date Check includes a tool called the "sleaze detector" that allows users to plug in their prospective sweetie pie's name to find out whether anyone with that name has been charged with a felony. (Woe to the poor schlub who happens to be named Ted Bundy.) There's also a net worth function that provides information about home ownership and other assets. Isn't it romantic?
-- Reported by Carmen Nobel in Boston.