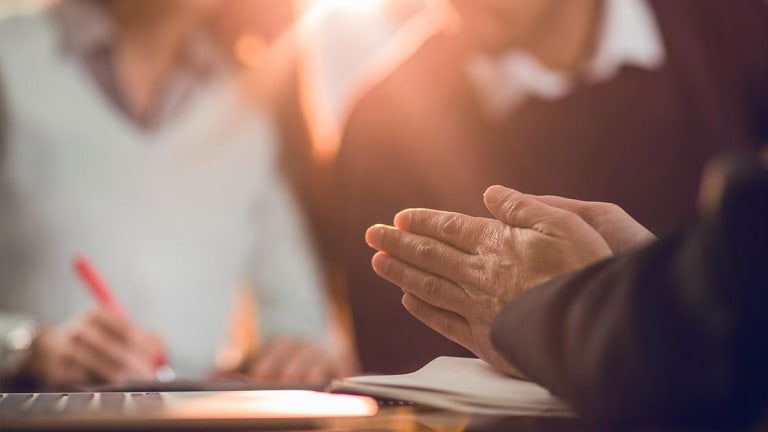 Advisers: Spring's a Great Time to Evaluate Your Practice
Adviser Mark Bordelove shares some of his firm's practice management techniques and customer service strategies.
Adviser Mark Bordelove shares some of his firm's practice management techniques and customer service strategies.
By Mark Bordelove
Spring really is the best time of the year. If you're a sports fan, it's March Madness. If you like baseball, it's the start of the season. The flowers start to bloom and you can get outside to exercise. It truly is the time of the year to give yourself a fresh start.
In our practice we typically try and have a practice management assessment every year. The goal of this is to assess the previous year and put in goals for the next year. We start executing the plan at the beginning of the year. Does it always work immediately? I cannot say we always are executing and achieving our goals out of the gate. If not, then now with the rebirth that spring brings, it's a great time to reassess your goals and what you are doing to achieve them.
Our clients fall under the accumulation phase of their careers. It's our wheelhouse. This for us means ages 35 to 55 or so. Folks are so busy with their career and family finding time to come in is virtually impossible. Often, we go to them. We like to pride ourselves on being accessible and accommodating and if this means a road show, it's part of the job, and providing world - class service to our people. If, however, people cannot make time to meet what we do more often than not is a simple review/catch up call. This for us has proven to be a very effective means of communication.
In our system, our process is to try and do reviews for clients at least quarterly. We follow this system as long as people want to engage in them. Since we are so client-centric sometimes we tweak the process and will do reviews more frequently. This applies in our world to clients that have recently onboarded with us. We highly encourage monthly calls, at least initially, so clients get very familiar with our reporting and process. This typically occurs for 6 months, at least. The feedback we have received from this process has been very positive. Once clients get comfortable with our process, then typically they will back down to doing quarterly reviews.
We know our clients very well, as I assume most advisers do. We like to engage with people on a personal level as well as professionally. It's important for us to stay involved with what's happening in their lives, not just with their money. We make sure as part of our review call to incorporate some personal time as it relates to their kids and anything special that may be happening in their lives. If I notice something of interest to a specific client online or on the news I might reach out and make mention of it to them. Clients absolutely appreciate the personal touch. It's part of the service aspect of our job that is so important to building and maintaining relationships. It's really the part of the job I enjoy most.
After some personal time we dig into the guts of the call. We start by assessing the current financial situation. Are there changes in the risk profile? This is always a concern. If the appetite for market exposure has changed based on life events, then we might need to make changes in their allocation. Clients can access their accounts online (via the account view system LPL utilizes), view monthly statements (usually available by the 8th of the following month) and of course engage with us. Some clients are very engaged and will access their accounts several times per week, and some don't even open up their statements. We view the calls as a great time to get caught up on performance reviews and discuss what has worked and has not worked. Clients, almost to a fault, can handle something not going right as long as they understand what they are thinking was and where we see things going from there. The reporting we send to clients as part of the review is very user friendly and the feedback we receive as part of the calls has been positive.
Other review topics that are part of our process include estate planning. Have they set up a will and/or trust? We can help steer them to a professional if it makes sense to consider and they have not done so.
Does insurance make sense? Obviously, there are many objectives to achieve with insurance and it is always part of our discussion.
Another common topic we always discuss is does college planning make sense and what is the best way to fund it.
People always want to know our market outlook as part of the review process. I love discussing the markets, any time and any place. It's obviously one of my passions. If I had a nickel for every time I said, "I don't have a crystal ball," I would be a very rich man.
We spend a lot of time every day reading and researching. We have to know what's happening and why it's happening in the U.S. and around the world. We take great pride in our ability to disseminate the world view to our clients. From there, we give our opinion and as part of a collaborative process with the clients make decisions that we believe will help them work towards their goals.
At the moment we feel there are certainly a lot of headwinds to the market but the U.S. has shown itself to be very resilient and with a positive backdrop over the back half of the year, we are hopeful we can continue to grind higher. We definitely feel there will be episodes of volatility and we always encourage clients to not watch too close and focus on other issues like their work and family.
Our calls typically will last 15 to 20 minutes. We typically will do 10-15 a week depending on where people fall in their cycle. It takes some time to prep for the calls. Probably 30 minutes or so. My colleagues and I always do a post-call review. We will make notes in their files and assess how we felt the call went.
In our practice reviewing with clients is a core principle of what we do. Maintaining and strengthening our relationships through consistent communication is key to our practice.
About the author: Mark Bordelove is president, CEO and co-founder of Bordelove Foster Wealth Management. The options voiced in this material are for general information only and are not intended to provide specific advice or recommendations for any individual. Mark Bordelove's securities and advisory services are offered through LPL Financial, a registered investment adviser, Member FINRA/SIPC. Mark Bordelove and LPL Financial are not affiliated with Jim Cramer or TheStreet. This material was prepared by Mark Bordelove. Bordelove Foster Wealth Management and LPL Financial do not offer tax or legal services. Content in this material is for general information only and not intended to provide specific advice or recommendations for any individual. Historical performance is no guarantee of future results. Investing in mutual funds involves risk, including possible loss of principal. LPL Does not offer legal/tax advice or services.