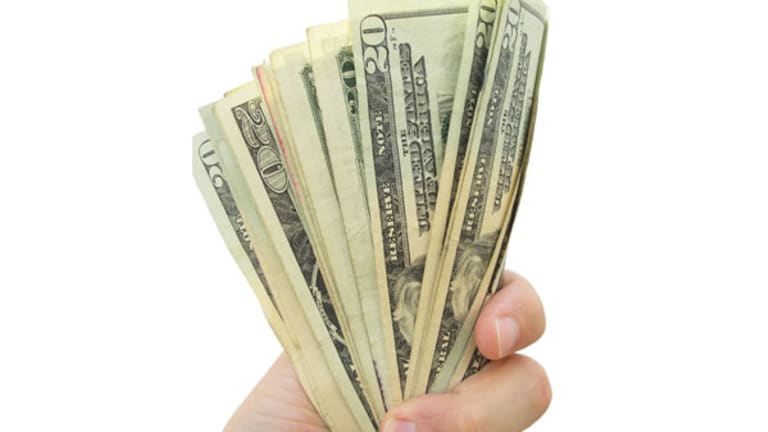 Some Christmas Traditions Just Need to Die
Disappearing Christmas cards, fading holiday specials and subdued office parties aren't worth mourning, especially when their replacements are far more friendly.
PORTLAND, Ore. (TheStreet) -- In a season of tradition, change is perhaps the least welcome guest at the holiday table.
Christmas brings beloved films that predate the parents of people watching them. It dedicates television's prime-time hours to Christmas specials nearly half a century old. It forces families to send out obsolete correspondence they wouldn't dare try the rest of the year. It's also the one time of year workers can reasonably expect a party thrown in their honor that doesn't involve stale cake and a bunch of sad folks from accounting singing off-key.
It's a season of cozy, reassuring routine that sometimes -- and we mean sometimes -- just needs to be broken.
This is ground we've tread to our own peril on several occasions. We've tried to impart that just as toxic tinsel and poisonous spray snow have been relegated to Christmases past, so too will high-wattage C7 and C9 lights that cost $8 and $11 to burn for 300 hours -- compared with just 14 cents for LED lights left on for the same amount of time. We've tried to explain that NBC's airings of It's a Wonderful Life and ABC's showings of Santa Claus Is Comin' to Town draw fewer viewers each year and may be relegated to holiday niches.
We're not alone. Last year, Time magazine writer Nina Burleigh bemoaned the death of the family Christmas card and the bad tidings brought upon it by a year packed with social media updates and photo uploads. It just continued a theme that Slate writer Kate Julian embraced two years earlier while blaming Facebook, frugality, nonexistent address books, e-cards and women in the workforce for the demise of family updates and unnatural photo tableaus.
The Atlantic's Alexis Madrigal offered an able defense, noting that the U.S. Postal Service still delivered 2 billion pieces of holiday mail last year; the Greeting Card Association estimated an increase to 1.6 billion Christmas cards last year; research firm IBISWorld put holiday card and postage spending at a five-year high of $3.2 billion; and Hallmark posted revenues $4 billion regularly since the mid-2000s. But the demise of Sears Portrait Studio just this year suggests that the way Americans put together those Christmas cards is changing even if the volume of cards they send doesn't.
The office Christmas party, meanwhile, has become less of a holiday tradition and more of a nice holiday surprise. A survey by employment firm Challenger, Gray & Christmas found that 83% of companies held an office Christmas party last year, compared with just 70% the year before. Of last year's revelers, 10.3% were companies that were having their first Christmas parties after one or more post-recession years without one. While a survey by outplacement firm Amrop Battalia Winston is a bit more optimistic in stating that 96% of companies will throw a Christmas party this year, it comes just two years after only 74% of companies said they were in a partying mood.
Even Christmas music that's ubiquitous on radio this time of year hasn't been immune to the changing times. Last year, Nielsen (NLSN) - Get Nielsen Holdings Plc Report Soundscan reported a 7.1% drop in album sales between Nov. 5 and Dec. 30 from the same period a year before. The holiday music genre, meanwhile, saw its digital track sales drop 12%, from 13.7 million purchases in 2011 to 12.1 million last year.
But none of the above is Ebenezer Scrooge, the Grinch or Mr. Potter at work killing Christmas traditions and replacing them with commercial misery. They're just a transition into new traditions and improvements on old but beloved elements of the holiday.
Facebook (FB) - Get Meta Platforms Inc. Class A Report and Twitter (TWTR) - Get Twitter, Inc. Report can offer shares to investors partially because of all of your status updates, photo uploads to their sites and Facebook-owned Instagram and the increased connection between you and the ones you love -- or at least know from the office or high school. The Christmas card may not be as pervasive as it once was, but as The Atlantic's Madrigal points out, it's also no longer the thoughtless, mass-mailed piece of cardboard bosses had their secretaries sign and send out to employees and that Americans just bought by the gross and sent indiscriminately to everyone in their Rolodex. Not only is the artistry of the great Christmas card still there, but getting one is perhaps an even greater honor than it once was because of the thought and effort applied to it.
Besides, now holiday well-wishers who aren't so deft with the pen or camera can relay their message face-to-face through Microsoft's (MSFT) - Get Microsoft Corporation Report Skype, Apple's (AAPL) - Get Apple Inc. Report Facetime, Google (GOOG) - Get Alphabet Inc. Class C Report Hangouts or any number of other video conferencing services once relegated to corporate meetings. To a far-off relative whose Christmas wish is just to hear your voice or see your face, that holds more value than a staged photo taken in a dated, forgotten corner of a discount store or a list of the year's highlights.
Even at the office, the traditional Christmas party has just about nothing to do with the holiday itself. While it's lovely if some kindhearted Fezziwigs in the upper echelons throw one, Battalia Winston notes that 42% are doing so just to boost morale. A lucky 38% are patting themselves on the back for a good year. Only 16% cited "tradition" or "celebrating the holidays" as their primary purpose.
It's tough to embrace either of those first two reasons when you're among the 6% of companies planning to consolidate next year. With half of the companies not throwing holiday parties saying it's just not in the budget this year, maintaining tradition would likely come at the cost of bonuses or, worse, someone's job. With that in mind, perhaps just keeping staffers employed is the best tradition a company can uphold.
But what about the simple pleasures of hearth and home? Sure, fewer people are buying Christmas albums, but that doesn't mean they're not paying for Christmas music. Streaming activity was up 24% in the first half of this year and services including Pandora (P) , Rdio, Spotify and iTunes Radio take pride in their extensive playlist and their wide array of holiday offerings. They and Sirius XM's (SIRI) - Get Sirius XM Holdings, Inc. Report seven holiday channels reap the windfall of a holiday listener base tired of hearing Burl Ives' Holly Jolly Christmas, Brenda Lee's Rockin' Around The Christmas Tree and Mariah Carey's All I Want For Christmas Is You played 18,000 to 20,000 times on stations across the U.S. between Dec. 1-25 alone -- according to Nielsen Soundscan.
Don't shed any tears for It's A Wonderful Life or beloved stop-motion animation Christmas specials, either. Those Rankin-Bass productions and their dear friend Charlie Brown are all pushing half a century old and performing admirably next to new specials featuring computer animated DreamWorks and Disney (DIS) - Get Walt Disney Company Report Pixar characters. Also, they live on quite happily in the on-demand queues of Apple, Amazon (AMZN) - Get Amazon.com, Inc. Report, Wal-Mart's (WMT) - Get Walmart Inc. Report Vudu and elsewhere and may see a day when they join National Lampoon's Christmas Vacation and Love Actually in the warm embrace of Netflix (NFLX) - Get Netflix, Inc. Report, Hulu, Amazon and Redbox (OUTR) streaming services. Holiday tradition shouldn't require a time slot.
Speaking of which, Jimmy Stewart and company just aren't benefiting from the multiple holiday airings they got in the late '70s and early '80s when the movie's images of Bedford Falls, the run on the bank and Clarence's trip through memory lane fell briefly into the public domain. If It's A Wonderful Life wasn't held to just two airings by NBC each year, there's a chance it wouldn't have been supplanted by the nation's newest favorite on-screen holiday tradition: Time Warner (TWX) and Turner Broadcasting's 24-hour marathon of A Christmas Story.
The audience for the entire marathon has grown from more than 38 million people tuning in at one time or another more than a decade ago to roughly 54 million watching Santa kick Ralphie down the slide or Flick stick his tongue to the flagpole in 2009. The first showing on Christmas Eve regularly registers between 4.3 million and 4.5 million viewers, with last year's 8 p.m. showing pulling in nearly 4.9 million. Of the Top 10 programs on cable television last Christmas Eve, showings of A Christmas Story accounted for the top three, with even the midnight showing (and its 3 million viewers) outperforming college football on ESPN (2.4 million viewers).
We realize it's difficult to let go of holiday traditions. In certain cases, however, replacing cherished favorites with less anachronistic alternatives is best for everybody involved. It makes for good business, sure, but it makes even better holiday memories.
-- Written by Jason Notte in Portland, Ore.
>To contact the writer of this article, click here: Jason Notte.
>To follow the writer on Twitter, go to http://twitter.com/notteham.
>To submit a news tip, send an email to: tips@thestreet.com.
RELATED STORIES:
>>No, Christmas Isn't The New Summer Movie Season
>>If You Want To Sell Christmas Music, Put It On Vinyl
>>The Brilliance Of The Holiday Beer Sampler
Jason Notte is a reporter for TheStreet. His writing has appeared in The New York Times, The Huffington Post, Esquire.com, Time Out New York, the Boston Herald, the Boston Phoenix, the Metro newspaper and the Colorado Springs Independent. He previously served as the political and global affairs editor for Metro U.S., layout editor for Boston Now, assistant news editor for the Herald News of West Paterson, N.J., editor of Go Out! Magazine in Hoboken, N.J., and copy editor and lifestyle editor at the Jersey Journal in Jersey City, N.J.