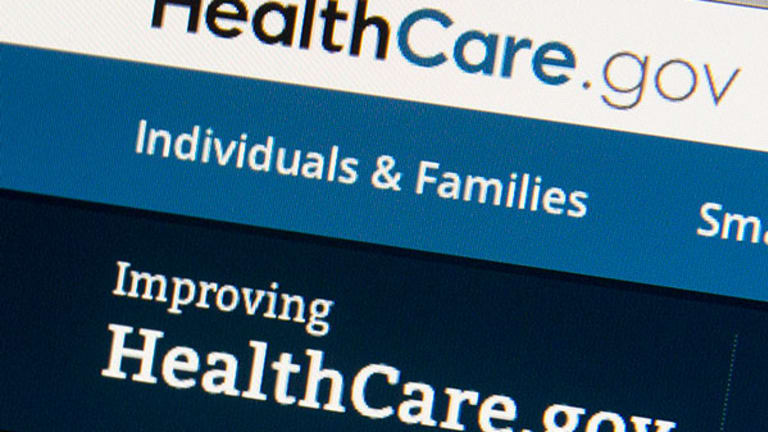 Some Are Still Confused by Affordable Care Act
Nearly a quarter of survey respondents thought the Affordable Care Act and Obamacare were different things.
NEW YORK (TheStreet) -- The results are still very much mixed for the Affordable Care Act, but one clear-cut takeaway is that many Americans just don't understand what the ACA means to them.
Data out this week show that only one in 10 uninsured Americans who qualify for health care coverage (which should mean every uninsured American, based on the terms of the ACA), have signed up for health care coverage. The rate of uninsured Americans has declined since the ACA's rollout, by about 2%, according to Gallup.
Also see: Haven't Signed Up? Here Are the Obamacare Basics>>
Beyond.com, a King of Prussia, Pa., career services network, is out with a study showing the majority of job-seekers, especially younger ones, don't "understand the Affordable Care Act." (Including about 23% who thought the Affordable Care Act and Obamacare were different things.)
The firm says a majority of millennials (Americans ages 18 to 31) are unaware of the March 31 signup deadline. A big reason for that, however, is that job-seekers, by nature, are pre-occupied with job one: finding employment.
"We've heard back from job-seekers, and their diagnosis on the Affordable Care Act is that they are more focused on finding a paycheck than spending time signing up," says Joe Weinlick, a vice president of marketing at Beyond. "There is a burgeoning confidence among job-seekers, and some may feel their health care concerns will be taken care of if they can land a job."
Also see: 5 Things the Jobless Should Remember at Tax Time>>
Another reason may be simple procrastination.
"While there are certainly people signing up for coverage, many seem to be waiting until the last minute," Weinlick says.
All told, only 13% of unemployed Americans have signed up for health care coverage and 26% tell Beyond they "plan to do so," according to the 4,067-person survey. More than half (56%) said that didn't feel the legislation is necessary for them -- possibly because those who don't plan to sign up were identified by Beyond as "most likely to take their instruction from the news media" (52%).