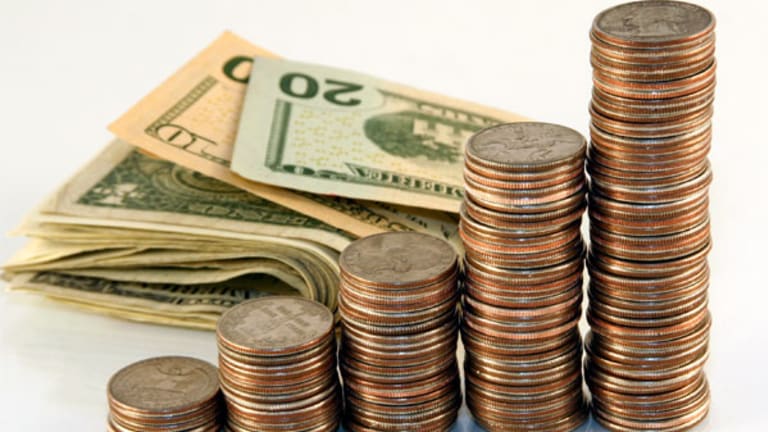 'Sober' Rum, Googling and Amazon Diversity
The right brand name is crucial in selling products -- and can even boost share prices.
NEW YORK (TheStreet ) -- Many of today's popular liquor brands got their names from their founders or owners: Bacardi, after Catalan Spanish-Cuban businessman Facundo Bacardi; Campari from the drink's Italian inventor, Gaspare Campari; and Hennessy, after the Irish cognac distillery founder, Richard Hennessy.
Not so with
Mount Gay Rum
. The world's oldest rum brand -- and Barbados' most successful export -- got its name not from its owner, but from its owner's trusted friend, Sir John Gay Alleyne.
Who was the owner? A man with the unlikely surname of Sober -- John Sober.
In the mid-1700s, Sober inherited the Mount Gilboa plantation and rum distillery from his father. He hired Sir John Gay Alleyne to run the business. Sober was so pleased with him that he decided to incorporate "Gay," Alleyne's middle name, into the brand.
The irony of a "Sober" man owning a rum brand is a recurring punch line at the Mount Gay Rum factory tour in Bridgetown, Barbados, which begins with the guide explaining the company's history. "Mount 'Sober' Rum just wouldn't sound right," a tourist from London said between chuckles. "Drink moderately. Stay sober with Sober Rum," joked another visitor from New York.
No one can really say for sure whether Sober's name bothered him enough to avoid using it for his brand. Would it have made a difference if he had used his name instead? Maybe. If you want to believe that "nicknames stick to people, and the most ridiculous are the most adhesive," as Thomas C. Haliburton, a famous Canadian writer, once said.
"Often, it is not just the literal meaning of a word that makes a brand name compelling but the values that are invested in and around the brand," says Simon Mainwaring, founder and CEO of branding firm
WeFirst
. "But even if this were done here, I think Sober would have been an odd choice for rum."
"Mount Gay" doesn't seem like the best choice either. Some executives at its parent company,
Remy Cointreau
, recognize that in this day and age, people might consider it a strange and old-sounding name. However, they have no plans of renaming the rum.
"This is what the brand has always been known for," says Daniel Cabaleiro, global managing director for Mount Gay Rum. "It's intertwined with Barbados and the history of the country, and we are very proud of it." Rum, after all, was discovered in Barbados in the 17th century when the sugar industry was just flourishing.
"But I can assure you," Cabaleiro adds, "if the product were discovered today, it would not have that name."
What's In a Brand Name?
With more competition and more avenues to promote one's brand, Mainwaring says companies launching new products today should spend a lot of time thinking of their brand names. "Companies are often in an understandable hurry to get to market and don't interrogate the naming process sufficiently," he says.
Mainwaring, a former
Nike
creative at Wieden & Kennedy and worldwide creative director for
Motorola
at Ogilvy, notes that the process of creating a unique and memorable name takes around six weeks. Time must be taken to define what the company stands for, and then it has to be boiled down to a simple idea and, finally, communicated in emotional terms.
Another important step -- not a factor in the early days when Mount Gay Rum was born -- is to test the brand name with different types of audiences and explore whether the necessary domain names are available.
Mainwaring says that, for a brand name to be successful, it needs to be memorable. It might be an unusual combination of otherwise familiar words or sound interesting due to sharp, crisp consonants or alliteration. Either way, a brand name always faces the challenge of clearly communicating what a company does.
Google
(GOOG)
is a good example of a memorable brand name. In fact, it's so powerful that it's now more than a brand -- it's a verb. "Google became a verb not on the strength of the word but on the value of its products and services," says Mainwaring. "And so the word and verb is now a household name." Other brand names he considers memorable are Virgin, Twitter and Amazon.
"
Virgin
(VMED)
is powerful because it has a shock value that is in perfect keeping with the maverick style of the brand," Mainwaring explains. "
Twitter
is effective because it's unusual and captures the tone and fun of the chatter it enables.
Amazon
(AMZN)
brought with it powerful associations that were positive and spoke to the seemingly endless variety of goods it offered."
Branding and Financial Performance
Studies have shown that a good brand name and an effective branding strategy correlate to a company's financial performance. Lou Rubin, chief marketing officer at branding firm
CoreBrand
, says branding efforts can increase the company's stock value by, on average, close to 6%. "In some categories," Rubin adds, "the effect can be as high as 20%."
Take for example, American Tobacco, an original member of the
Dow Jones Industrial Average
. The company changed its name to American Brands in 1986 just when it started acquiring non-tobacco products. Today, we know it as
Fortune Brands
undefined
, which produces a number of liquor brands including
Jim Beam
and
Courvoisier
.
"During a six-week 'quiet period' following the name change from American Brands to Fortune Brands, the company's stock improved 26% versus a peer group that improved 6% over the same period," says Rubin. "The only thing being marketed at that time was the company name change -- including a repositioning from a tobacco company to a consumer-goods company."
Financial success, however, does not rest on the brand name alone. It is the result of a myriad of factors, the most critical of which is the quality of the service or product itself.
"At the end of the day, it's really all about the product," says Rubin. "If it's a great product, you can call it any name and it will sell."
Except in the case of rum, which should never be called "Sober."
-- Written by Marilen Cawad in New York.
>To contact the writer of this article, click here:
Marilen Cawad
.
RELATED STORIES:
Cans? Low Buzz? What's Up With Craft Beer?
>> 10 Best Craft Beer Vacation Destinations
Disclosure: TheStreet's editorial policy prohibits staff editors and reporters from holding positions in any individual stocks.