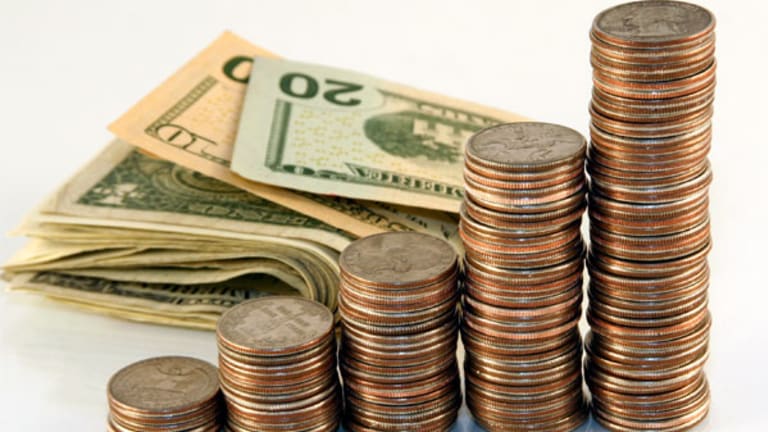 Snark-Nado: What Happened With JP Morgan's Epic Twitter Fail
After 24,000 hashtagged attack tweets, Chase acknowledged its online Q&A was a #badidea.
NEW YORK (
) --
JPMorgan Chase
(JPM) - Get Free Report
was an underwriter on
Twitter's
(TWTR) - Get Free Report
recent, bang-up initial public offering.
But
isn't doing JPM any return favors, as the social media site was the scene of an epic big bank takedown by consumers last week -- so much so that the bank canceled a Twitter-based Q&A with one of its key executives.
The banking giant, which has been the target of eight investigations for U.S. federal regulators, staggered into a public relations nightmare with a proposed online Twitter forum Thursday. The event was set to include a bank senior executive on hand to answer consumer banking questions via Twitter, using the hashtag #AskJPM.
What happened next could well be the subject of bank marketing seminars for years -- especially those focusing on what
not
to do when reaching out to consumers directly.
Twitter users, unaccustomed to having direct access to a big bank executive, went off the hook in mocking and taunting JPMorgan before the bank pulled the plug -- triggering a suddenly famous Tweet from the bank.
"#Badidea! Back to the drawing board," Morgan posted on its twitter account six hours after collecting questions from the Twitterati. The bank collected 24,000 posts on the #AskJPM hashtag -- few of them very complimentary.
Here's a sampling:
Also see: We're Killing the American Dream>>
Can I have my house back?" @AdamColeman4 posted.
"Is it true 'JPM' stands for 'Just Pay More'?'' @SconsetCapital asked.
''What's your favorite type of whale?'' @ObsoleteDogma wrote (a dig against the bank's $6 billion loss by a firm trader known as the "London Whale.")
"Whoever thought of #AskJPM will surely face more internal scrutiny and punishment at JPM than anyone who committed fraud or other crimes," @AlexisGoldstein said.
Part of the problem was timing, given the bank's current troubles with the U.S. Justice Department.
"This was a highly unusual move by JP Morgan, given the nature of recent news stories about the company and the large fines being levied on the bank," says Darren Hayes, a professor at Pace University's Seidenberg School of Computer Science and Information Systems in New York. "Companies like JP Morgan are careful about who can ask questions during earnings calls and at other events, so I am surprised that they planned this open dialog and Q&A session."
Also see: Americans Are Giving Up on Retirement>>
Twitter has also leveled the playing field for consumers, giving them more of a platform to address -- and attack -- disfavored companies.
"The reality of social media intended to support brand building is that consumers get to decide what they share and what they say," says Susan Fournier, a marketing professor at Boston University. "We all know the tradeoff: In using social media to garner social resonance and engagement, management cedes control of the brand."
"But if the brand is a target of derision, if there are websites devoted to sharing tales of your social ills, if you are on the list of least trusted companies, if your sport is to engage in questionable or unethical behavior, stay away from the fire," she says.
JPMorgan screwed up across the board, especially in not drilling down and focusing on a specific issue.
"The hashtag #AskJPM was way too general," says Ted Birkhahn, president of
Peppercomm
, a strategic marketing firm. "It invited a broad discussion and was not specific enough to the issues that the spokesperson wanted to discuss. When establishing a hashtag, be focused and specific to avoid losing control of the conversation."
The larger issue is that
continue to be unpopular, and won't fare well when inviting consumers in for a "chat" without better planning.
"JP Morgan's Twitter-thon was a classic 'me too' PR campaign," says Mark Meadows, a social media expert at
Propllr
, a public relations firm that works on branded social media campaigns for companies. "They've seen the success that other companies -- Southwest, for example -- have had in the Twittersphere and thought they could recreate. But JP Morgan doesn't have the same brand loyalty that those other companies do."