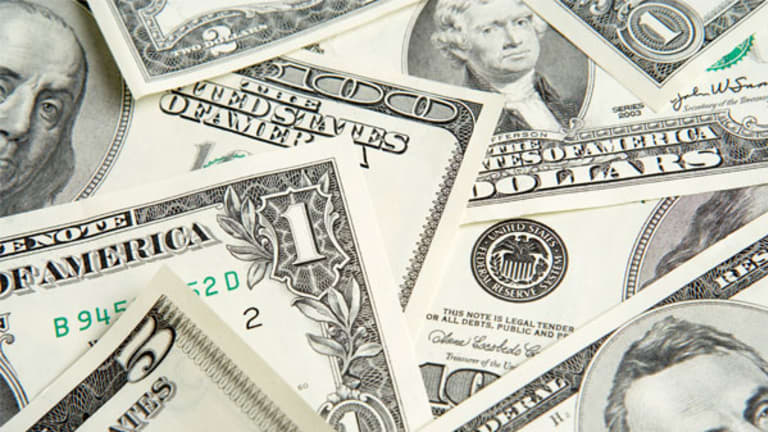 Smartphone Payments Inch Toward U.S. Reality
The United States is one of the few remaining developed countries still using magnetic strip credit cards.
Navigator. News source. Meal planner. Camera. Meteorologist. Smartphones can be customized to do almost anything except vacuum the floor and pay for purchases. While smartphones may never replace your vacuum cleaner, they may one day take the place of your credit card.
The United States is one of the few remaining developed countries that still uses magnetic strip credit cards. Many countries haves witched to contactless payment systems with advanced technology. In the U.S., banks and retailers have not rushed into contactless payment systems because the changes are expensive. Each reader costs approximately $200 and the expense adds up quickly for retailers.
While banks are taking their time to advance beyond the magnetic strip, other companies are eager to compete with
Visa
(V) - Get Visa Inc. Class A Report
and
MasterCard
(MA) - Get Mastercard Incorporated Class A Report
. Those two companies handled 82%, or $2.45 trillion, of the consumer spending on general purpose cards last year in the United States, according to the Nilson Report.
AT&T
,
Verizon
(VZ) - Get Verizon Communications Inc. Report
,
T-Mobile
, and
Discover Financial Services
(DFS) - Get Discover Financial Services Report
are joining together to create a processing system that allows consumers to wave their smartphones at cashier readers to make a payment. Discover will process the payment. Bloomberg News reported they will test the technology at stores in Atlanta and three other cities. There is no publicized timeline.
Once the technology is available, consumers will likely pay more to add a wireless chip or upgrade their smartphones with secure payment capabilities. According to the Federal Reserve Bank of Boston, updating mobile phones with embedded microchips would increase manufacturing costs by $10 to $15 a handset.
Retailers don't want to install readers until there is a market that will use them. Consumers may be reluctant to sign up for enabled phones until they are certain they can use them where they shop and eat. Smartphones will also have to prove to consumers that the wireless payments are secure and provide anti-virus protection.
Users also need to know if the smartphone purchase is backed by a credit, debit or prepaid card, because the protections vary significantly for each one.
Currently, credit cards offer much greater purchase and fraud protection than debit and prepaid cards. If mobile payments are backed by a credit card and appear on the credit card bill, the purchase will be backed by the same protections available on credit cards. If it is backed by a debit card or deducted from a checking account, it should receive the same protections as an electronic funds transfer. Funding by prepaid cards will provide little protection for unauthorized use or in a dispute with a merchant. There are no protections if the payment service is provided by the mobile carrier and the charges are added to your cell phone bill.
>To submit a news tip, email:
.
RELATED STORIES:
>>Bankers Pessimistic about Credit Card Market
>>CARD Act Doesn't Help Small Businesses
>>Credit Card Mail Solicitations Increase 83%
Follow TheStreet.com on
and become a fan on
Bill Hardekopf is chief executive of
, which compares and rates more than 1,000 credit cards. He is the co-author of "The Credit Card Guidebook."