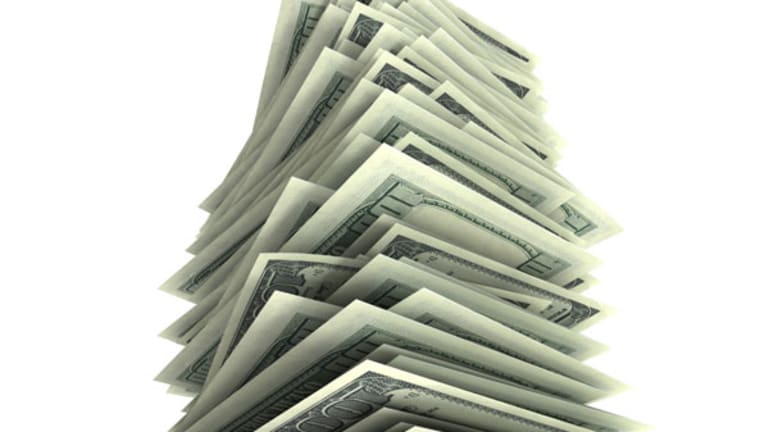 Smartphone Owners Not That Into Phone Calls
Smartphone users prefer texting, emailing and social networking to calling, a survey shows.
NEW YORK (MainStreet) -- Maybe their Apple (AAPL) - Get Report iPhones keep dropping calls because smartphone owners aren't really fans of actual phone calls.
A
survey
carried out by CloudTalk, a messaging service, asked smartphone owners what they liked to do with their smartphones. Surprisingly, making phone calls came in fourth behind texting, emailing and social networking. Just 43% of those polled indicated that phone calls were something they "prefer" or "strongly prefer" to do on their smartphone.
Smartphone users prefer texting, emailing and social networking to calling, a survey by CloudTalk shows.
By contrast, seven in 10 said the same of texting. And lest there be any confusion about the communication method of choice among smartphone users, 88% of respondents said they would rather text than make or get a phone call.
The survey wasn't exactly scientific; according to the company, it was conducted "informally" via social media channels and had "more than 100 survey participants." Still, the results aren't inconsistent with the trends we've seen in phone sales and usage. According to the latest numbers from Nielsen, sales of smartphones
exceeded feature phone sales
during the past three months, suggesting consumers are indeed willing to pay more for email and Web browsing on their phone.
Despite consumers' apparent distaste for traditional phone calls, most smartphone owners still pony up for voice calling plans so they can continue to make that occasional phone call. But that may soon change. Usage of inexpensive Internet phone calling services is on the rise, with
24% of Internet users
reporting they've used a service such as Skype at some point. Such services can liberate smartphone owners from having to pay for a monthly voice plan but come with a sticking point: They require access to a Wi-Fi network to make a call.
Still, if smartphone owners really make phone calls as infrequently as CloudTalk's survey suggests, more users may opt to kick their voice plan to the curb and make the jump to Skype or
Google
(GOOG) - Get Report
Voice.
>To submit a news tip, email:
.
RELATED STORIES:
>>T-Mobile Debuts Caller ID: What Next, Pagers?
>>15 Apps to Help You Invest
>>Smartphones Dominate Mobile Phone Sales
Follow TheStreet.com on
and become a fan on