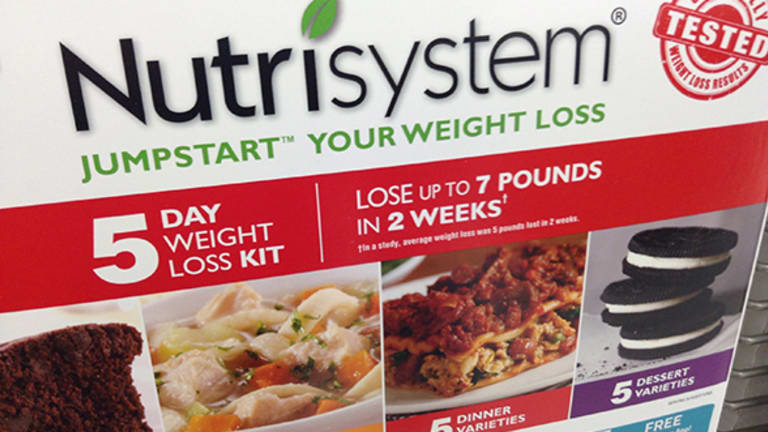 Small Cap Stocks: Time for Active Investment
Small cap investors banking the big Trump rally gains should prepare to switch investing strategies to pursue active investment philosophies.
After a gaudy three month move up on the part of small cap stocks, it's time for a change in investment strategy. Good-bye passive investing. Hello, active management.
"In this environment, I think active management will outperform passive funds," said Arturo Neto, founder of Orenda Partners, a Coral Gables, Fla., provider of investment strategy and research services to small and mid-sized investment advisory firms.
Part of the expectation is simply market dynamics. Small cap stocks have had a feverish move during the so-called Trump rally, with the Russell 2000 Index, the most widely quoted small cap barometer, posting gains of as much as 22%. That's double what the broad market achieved. The rally has proven so powerful - and, because it was largely based on a "lift all boats" surge on the part of indexes - that some active managers admit that it's tough to find value in this market, and have gone to higher than normal cash levels.
Others, though, are more dogged.
"If I can't find something cheap and good in the small cap world, I'm not working hard enough," said Matt Finn, portfolio manager at Thrivent Financial in Minneapolis, and the manager of the firm's Thrivent Small Cap Stock Fund.
The Thrivent small cap fund is virtually fully invested. Financials, industrials and information technology comprise more than half the fund's investments, which include holdings in Nutrisystem (NTRI) - Get Nutrisystem, Inc. Report , Synovus Financial (SNV) - Get Synovus Financial Corp. Report and Janus Capital (JNS) .
Financials have the largest sector weighting among most small cap indicators, such as the Russell 2000. But in an environment in which rates are expected to rise and regulatory burdens on banking institutions are expected to lighten, wouldn't investors want to further over emphasize their exposure to the sector?
"I would stay away from funds that are limited in the amount they can allocate to individual companies or sectors based on comparisons to a benchmark, and find the funds that allow the manager more flexibility to invest with conviction," Neto said.
"Correlations have different effects on different industries," according to Mark Spatt, an investment analyst at Cornerstone Investment Partners, which sub-advises on the AdvisorShares Cornerstone Small Cap ETF (SCAP) - Get AdvisorShares Cornerstone Small Cap ETF Report . The ETF has a 25% exposure to technology, 16% to industrials and 11% to financials, and among its top holdings are chip maker Inphi (IPHI) - Get Inphi Corporation Report and airline SkyWest (SKYW) - Get SkyWest Inc. Report .
Small cap names in industrials and consumer discretionary sectors are expected to benefit from promises President Trump made both during the presidential election campaign and in the months leading up to his inauguration, including a domestically oriented agenda, increased spending on infrastructure and reduced corporate taxes.
"The high quality companies we own are consistently profitable and will clearly benefit from reduced corporate tax rates," Steven Scruggs, portfolio manager at the Queens Road Small Cap Value Fund (QRSVX) - Get FPA Queens Road SmCap Value Inv Report , said in a recent interview. (The QRSVX is the highest rated small cap fund in The Street's analysis of fund products.)
The Queens Road small cap fund is heavily skewed toward industrials, which comprise nearly one third of the portfolio, as well as technology, consumer cyclical and financials, which together make up more than half. Among its largest holdings are the Texas bank Hilltop Holdings (HTH) - Get Hilltop Holdings Inc. Report and Orbital ATK (OA) , the defense contractor that figures to be another sector that should benefit from the Trump administration agenda.
Meanwhile, one of the benefits of eschewing passive index-based investing is distancing a portfolio from stocks that are currently dogs and likely to remain howlers, regardless of the upcoming economic environment. One third of the companies in the Russell 2000 - and, by extension, the iShares Russell 2000 ETF (IWR) - Get iShares Russell Midcap ETF Report - are not profitable. During what could, just ahead, prove a dynamic economic environment, with expectations of higher domestic growth, an expanded work force and lower taxes, it makes sens to focus on company quality.
"We want to see a strong balance sheet and consistent profitability," Scruggs said, "as both are evidence of good managements and companies in attractive industries.
"Companies with strong balance sheets will do better in the face of an economic or financial shock, as well as in a higher interest rate environment," he added.
Partnering with an active manager is inherently riskier. You're betting on a manager to produce that elusive "beta" - the measure of outperformance versus a benchmark - and you're going to pay more for that than you would for an off-the-shelf index-based product. (Though the reality is that index based investment products like ETFs return the performance of the index, less the ETF fees, so the investor is always going to lag the benchmark, if only by a little.)
Experts like passive investing dean John Bogle, founder of Vanguard Group, and even Warren Buffett have described active investors as essentially the "fish" at the poker table: the player who is there for the purpose to transferring his assets to the other players in a systematic fashion. There's an open debate as to whether the increasing popularity of passive investment products makes it harder or easier for active management to succeed; thus far the argument hasn't been settled.
Said Cornerstone's Spatt: "Active management in this environment matters more than it did before." While the markets enjoyed a nice honeymoon from the election until the swearing in, the post-inauguration period has injected volatility into both the equity and credit markets. "That creates an opportunity for active manager to pick stocks that are going to do fundamentally better in the environment to come."