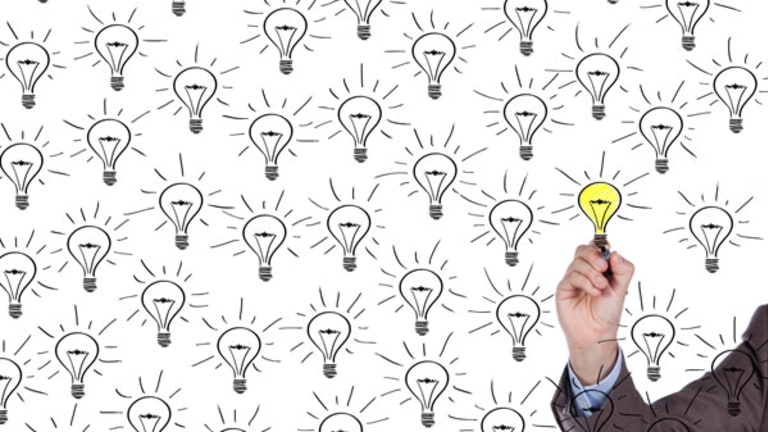 Small Businesses Find Ways to Survive
Despite the dismal economy, small businesses are hiring, getting loans and getting by, a survey shows.
Now that the presidential election is over, I'm hoping we'll be spared any more "
vs.
" comparisons. Because no matter which street you work on or how many employees you have, you're feeling the pressure of the dismal economy.
The latest news from small-business owners is not encouraging. The most recent Index of Small Business Optimism, a monthly survey released by the National Federation of Independent Business (NFIB), revealed some of the lowest confidence levels in the survey's 35-year history.
Perhaps the most worrisome data concern job creation. Big businesses have been shedding employees this year. Most recently, financial giants including Morgan Stanley, Fidelity Investments and Janus Capital Group all announced extensive layoffs. From
GM
(GM) - Get General Motors Company Report
and
Ford
(F) - Get Ford Motor Company Report
to
Yahoo!
(YHOO)
and
eBay
, large corporations are letting thousands of employees go in an effort to stay alive.
Traditionally, small businesses are where most new jobs are created, providing a much-needed balance to those large corporate layoffs. But not this time around.
According to NFIB's survey, only 9% of small-business owners plan to create new jobs in the next three months, while 15% will be laying off workers. That means no new jobs.
"We haven't seen that kind of weakness in the labor market since 1974-75 and 1980-82," says NFIB chief economist William Dunkelberg. "About 50% of the owners surveyed were hiring, but most of those hires were replacements."
With consumer spending slowing, businesses large and small are finding they can get by with much smaller staffs. "When you have fewer customers coming into your coffee shop, you need fewer people working behind the counter," says Dunkelberg.
Retail businesses have been hit especially hard, no matter what the size of the store. Women's clothing chain
Ann Taylor
(ANN)
, which announced layoffs at corporate headquarters and more than 100 store closings in January, recently acknowledged the cost cuts would be even more extensive due to a sharp decline in sales.
Department store chain
Macy's
has also felt the lack of shoppers. Its stock has fallen almost 50% since early October. As a result, CEO Terry Lundgren announced this week the company would cut capital spending and reduce inventory, saying, "We are committed to continuing to aggressively manage expenses and inventories consistent with planned sales levels."
Small retailers are feeling the pinch too. The NFIB survey found that small-business owners cited poor sales as their single greatest problem, well above inflation, taxes or the cost and availability of health insurance. That's the highest that poor sales has ranked since the survey began in 1973.
"Every year for the past few years, retailers have said it's going to be a weak holiday season, then it turns out to be good," says Dunkelberg. "This year, they might be right."
Like Macy's and Ann Taylor, small businesses are paring down inventories rather than bulking up for the beginning of the holiday-shopping season. According to the NFIB survey, more firms cut stock in the past month than those that added.
Small businesses are also avoiding all but the most crucial capital expenditures, says Dunkelberg. "If you're serving fewer customers, you can put off new computers and new delivery trucks," he says.
But just when you think the news is really dismal, there is one small comfort to be found in the small print. For all the hand-wringing about the credit markets, small-business owners don't seem to be particularly squeezed when it comes to financing.
About a third of owners reported regular borrowing, which Dunkelberg says is typical of the past 15 years. Of those borrowers, the number who say it's gotten harder to get a loan has actually fallen in the past few months.
Overall, the survey confirms a lot of the bad news we've been hearing, from both
Fortune 500
CEOs and small-town store owners. Across the board, businesses are cutting back, counting every penny and putting off major expenditures.
But despite the gloom, small businesses continue to chug along. They're still applying for and receiving loans. They may not be creating new jobs, but they're still hiring to fill openings. Their optimism may have fallen to historically low levels, but they're finding ways to get through the rough times. From here, there's nowhere to go but up.
Elizabeth Blackwell is a freelance writer based in Chicago. She is the author of Frommer's Chicago guidebook, and writes for the Wall Street Journal, Chicago, and other national magazines.