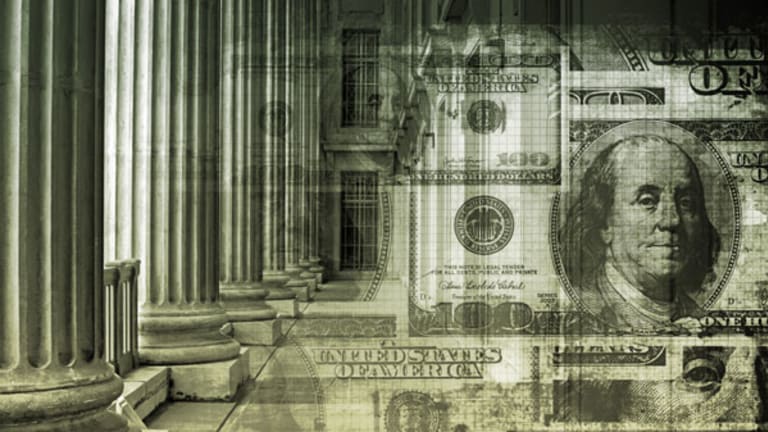 Small Business Owners Won't Be Hurt by Federal Reserve's Looming Rate Hike
Small business owners shouldn't worry about the Federal Reserve's upcoming policy shift.
NEW YORK (MainStreet) -- Small business owners shouldn't worry about the Federal Reserve's upcoming policy shift.
That's because the Fed's initial rate hike is likely to be small, totaling 25 basis points.
"The increase is small enough that it won't affect small business financing," said Candace Klein, the chief strategy officer at Dealstruck, an online alternative lender to small businesses.
But over the long haul, the Fed's subsequent rate hikes could affect some of the more capital-intensive small businesses. Higher rates increase the cost of capital for borrowers.
"Home builders could be impacted, and we could see a slowdown within the construction part of small business," said David Solis, national executive for small business centralized sales at Bank of America (BAC).
Overall, the Fed hiking rates signals that the economy is strong enough to stand on its own two feet without the central bank's help via low interest rates, a type of stimulus the Fed uses to revive sluggish growth.
"We have a clients and a number of small businesses across the country that have started to increase investments into their business," Klein added, referring to higher confidence among small business owners.
In fact, the Small Business Optimism Index rose 1.3 points in July to 95.4, beating estimates of 95, according to a Tuesday report from the National Federation of Independent Business.

For small business owners looking to expand, slow and steady wins the race, according to Klein.
"It's important for small business owners to be thinking about investing at the right time in their business," Klein said. "When they start out, a lot of small business owners spend money on their inventory, employees, health care and benefits before they have cash coming in, and in small business, cash is king."
She added it's important to build up those first few clients before you start investing in more employees and inventory.
For owners looking for more funding, having a clean financial house is critical, as many small business owners solely rely on bank statements to keep track of their finances, as opposed to more advanced computer programs.
'Hire bookkeepers, so you have a clearer sense of your financial picture,' she added.