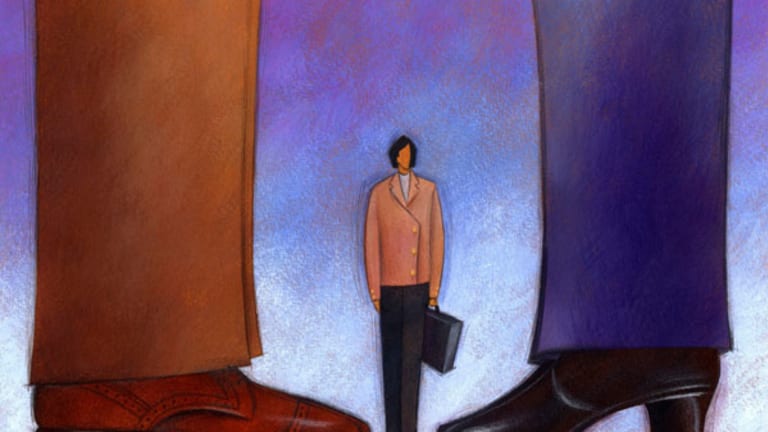 Small-Business Owners Missing an Opportunity
Commercial real estate prices are lower than ever, but loan approval and liquidity problems can stand in business owners' way.
Times are tough all over. You don't have to remind small-business owners of that.
But with commercial real estate prices at historic lows, and low mortgage rates right there beside them, entrepreneurs are missing a big chance to make a huge killing -- and bolster their business in the process.
The
CIT Small Business Commercial Real Estate Study
, a report from
CIT Group
(CIT)
, documents how small-business owners can capitalize on great commercial real estate deals, even though they apparently don't want to.
According to CIT analysts, cheap commercial real estate is one of "the few upsides" for small-business owners trying to operate in a harsh economic climate.
But
entrepreneurs
aren't taking advantage of the low prices. CIT says only 6% of small-business owners have bought one or more commercial properties, while a majority -- 53% -- say they "haven't even thought about making a purchase."
Overall, only a little over a quarter -- 28% -- of the 300 small-business owners interviewed for the survey say real estate is a "great" business opportunity.
The path to leveraging great commercial real estate opportunities goes through the U.S. Small Business Administration, the survey says.
"Today's market conditions may offer a once-in-a-lifetime opportunity for entrepreneurs who want to take their businesses to the next level," says Chris Reilly, president of CIT Small Business Lending. "To achieve this, Small Business Administration loans, with their low cost and flexible terms, offer an excellent choice for small-business owners looking to refinance their existing real estate or to acquire a new property."
Small-business owners have their
for not jumping into the real estate market. CIT reports that 36% of respondents say they may not be able to qualify for a loan, given the tight lending market.
Another problem is liquidity, since 19% of business owners say they can't afford a down payment. CIT notes, though, that SBA loans can come with lower down payments, lower monthly payments and longer "pay-off" periods than regular bank loans, which can surely address some small-business owners' liquidity problems.
The study shows that only a tiny minority of survey respondents are aware of those benefits. The recently enacted Small Business Jobs and Credit Act "sweetens SBA loan terms for both lenders and borrowers, eliminating borrowers' fees, raising the loan guarantee to 90% from 75%, and increases loan limits."
Sure, CIT has a horse in this race -- it wants to make loans to small-business owners. But there's no question there has rarely been a better time for a small-business owner to buy commercial property.
Since small businesses employ 59 million people (about half of all private sector jobs, CIT says), any investment in property that solidifies a small-business owner's financial position is good for his or her business, employees and the economy.
But entrepreneurs don't see it that way, and they're the ones who control the purse strings, no matter how many great real estate deals are out there.