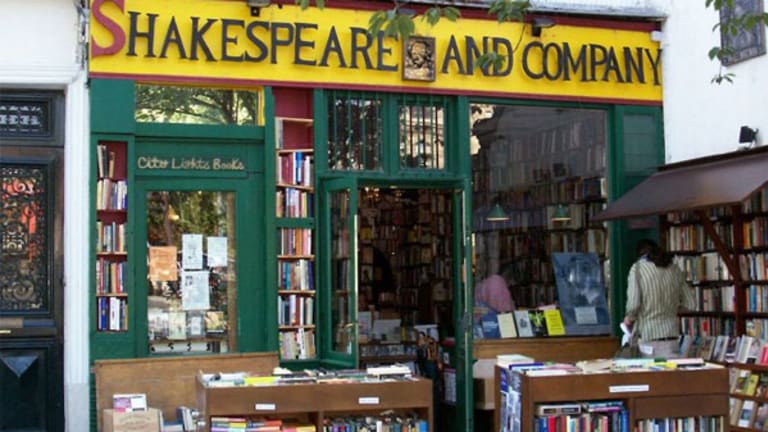 Small Business Loans Down at Banks, Expect More Online Lending
National and regional banks are lending fewer loans to small businesses compared to several years ago, pushing many small business owners to find capital through online lending.
NEW YORK (MainStreet) — Millennial entrepreneur Kevin Pereira, a 26-year-old from Silicon Valley, discovered online lending for his e-commerce site after a national bank turned him down on a business loan.
"I had both of my bankers at Wells Fargo be completely astounded that I couldn't get a loan," said Pereira, who co-launched his business Wet Shave Club in Tampa, Fla. last May. "They couldn't believe it themselves, because in December we did over $65,000 in sales, and it all went through my Wells Fargo account."
"They wouldn't even give me a $20,000 line of credit," the Wet Shave Club co-founder said.
National and regional banks are lending fewer loans to small businesses compared to several years ago, pushing many small business owners like Pereira to find capital through online lending. 
The California native secured his first $22,000 line of credit from Kabbage, an Atlanta-based online financing company that lends to small businesses and consumers.
Lending to small businesses now stands 17% below the peak reach before the onset of the financial crises in 2008, according to new data from the Federal Reserve Bank of Cleveland.
While large business loans have soared to record levels, the volume of loans under $1 million to small businesses has dropped and not recovered to pre-recession levels, says Ann Wiersch, senior policy analyst at the Cleveland Fed.
The growth of small dollar lending from traditional banks has barely moved the needle after several years of decline. The modest gains are a concern since microloans, defined as loans of $100,000 and less, represent 90% of small business loans, according to the Fed's Small Business Credit Survey.
Loans of $100,000 and under are scarce – it's an area where people are having difficulty accessing credit, said Kathryn Petralia, co-founder of Kabbage.
"Last year, we put out $400 million, and the year before we did a third of that number," Petralia said. "I think we really saw the jump about two and two-and-half years ago and now you're seeing a bunch new entrance [of online lenders] into the space."
Four years ago, Kabbage only lent to eBay sellers and since then has expanded to include more financial products. Around 30% of Kabbage's customers today are small business owners with a brick-and-mortar space.
Pereira used the $22,000 line of credit he received from Kabbage to fund the Wet Shave Club's physical space in Tampa with a warehouse to package its products for delivery.
"Kabbage is great, but it's only six-month term," Pereira said. "If we were able to get a line of credit that's two or five years, it would lower our monthly payments."
Despite the majority of small businesses turning to large national and regional banks, almost 20% of applicants secured credit through an online lender, the Small Business Credit Survey 2014 finds.
"Most small businesses owners that we talk to are feeling disenfranchised by banks," said Sam Hodges, co-founder and U.S. managing director at the Funding Circle.
Hodges founded San Francisco-based Endurance, a business that merged with a U.K. lending company Funding Circle for its former entry into the U.S. marketplace.
"We're doing what banks did 50 years ago for small business owners," he said. "I think that companies like the Funding Circle [are driving] a generational shift in how finance is sought and how money is lent."
The emergence of new players and moneylenders in the electronic marketplace is on the rise, according to online lending experts.
"We won't say that 2014 was the year of online lender -- I think 2015 and 2016 are going to be much bigger years," Hodges said.
The Funding Circle plans to lend up to $250 million this year with loans sized between $25,000 and $500,000 for small medium enterprises.
Cris Zukowski, 62, owner of Renaissance Fine Wines and Spirit on New York's Upper West Side applied for his first online loan with the Funding Circle over a year ago. Previously, he used merchant credit card advances.
"I can tell you that access to credit from online lenders is a lot faster and simpler, and certainly a lot more receptive than banks these days," said Zukowski who took a $100,000 loan from the Funding Circle to pay off a merchant bank loan and used the remainder on business development.
The Upper West Side wine shop owner says he pleased with the developments in the online lending marketplace but prefers the lower interest rates offered at a conventional bank.
"At this point, I see a migration of the market to online lenders because they're much more willing lenders in today's financial environment," said Zukowski who says it's tougher today to get a line or credit or a new loans from a bank.
"I expect that as more and more companies enter the online [lending] space that the terms will get even better for borrowers like us in the future," he said.
--Written by Farran Powell for MainStreet