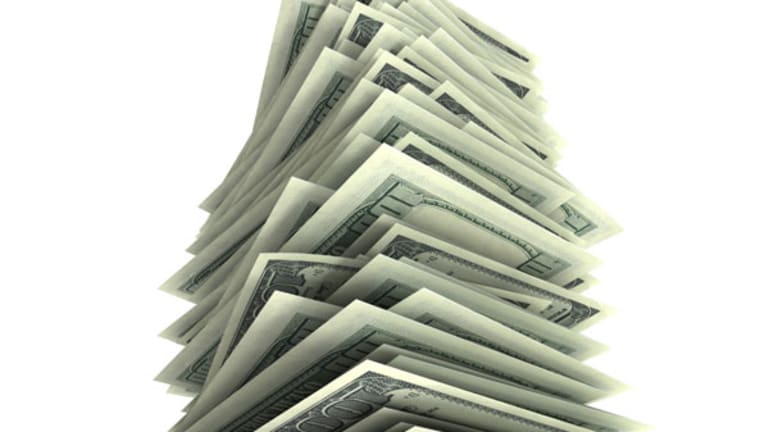 Small Business Burnout: How to Keep Employees Happy and Engaged
Long hours and lots of work can lead to employee burnout -- unless companies figure out how to counteract it.
Long hours and lots of work can lead to employee burnout -- unless companies figure out how to counteract it.
NEW YORK (
) -- It's no secret that a heavy workload is par for the course at many small businesses where employees are expected to wear several hats, often serving as a customer service representative, a sales associate and COO in the same day.
Unfortunately, long hours and an inability to walk away from work at the end of the day can leave many small-business employees feeling taken advantage of and burned out. Since saying "thank you" isn't always possible with a bump in salary, experts say companies should offer other benefits and perks to ensure employees keep performing -- and keep smiling.
Recognition and rewards can go a long way toward increasing employee engagement and reducing their stress, says Elizabeth Cogswell Baskin, president and executive creative director of
Tribe
and author of
Run Your Business Like a Girl
.
"People want to know their contributions are noticed and valued. This can be as simple as recognizing their 'above and beyond' efforts in front of their colleagues," Baskin says.
Unfortunately, due to the high-pressure environment of many small businesses, some companies only focus on the stress and talk about failure, explains Sean Dowling, partner and manager of recruiting for the technology contracts division at recruiting firm WinterWyman.
"Celebrate the small wins. Ask your team what they feel a reward is. Listen to them and act accordingly," Dowling says, suggesting that "fun" is always a good way to show gratitude.
"Reward your employees with some fun - a foosball table, free lunches and healthy snacks, some fun contests," he says. "Create a vision that everyone is driving towards, then it's not so much work as it is attaining a goal."
Also see: 5 Signs It's Time to Quit Your Job>>
When it comes to setting goals, one small motivator that you may have seen before is "Employee of the Month" recognition, a tool used at boutique PR firm
Konnect Public Relations
. COO Monica Guzman says that as small as it may seem, it can be very effective.
"We have seen that it is a big way to boost team members' confidence and also show appreciation for their work," Guzman says. "Each month we have management and supervisors vote on who they think has done a great job. With those votes, our CEO and I decide on one person who is then given $100 in gift cards or gifts."
If you're more interested in rewarding a group of people, Guzman suggests team-building activities and incentive contests.
"We organize four out-of-office team-building activities per year -- one per quarter -- where we take the staff to a cool location and host a number of nonwork-related bonding and team-building activities," she says. "To keep staff excited about their job and motivated to get results, we have a number of annual inter-office contests that encourage friendly competition and offer big prizes."
When office-related perks aren't the answer, Baskin advises giving employees some time to unplug.
"Give your employees an opportunity to digitally detox, and encourage them to really take advantage of it," Baskin says. "We've found that trouble comes when employees believe -- rightly or wrongly -- that they can never unplug. The fact is that they need to."
In the age of constant digital connection, employees stay engaged 24/7 and it keeps them in a state of high alert, Baskin says.
Also see: How to Know If Your Telecommuters Are Really Working>>
"And that keeps them from getting the necessary time to relax and recharge so they can return to work the next day or week energized and replenished."
If there's money in the budget, Guzman recommends a company-subsidized means of relaxation and detox, such as massage or fitness classes.
"Every month we have a masseuse come to our office and set up shop to give all employees a massage and break from work. This has been very well received," she says. "Also, as a company, we pay for each employee to enjoy up to two yoga or spin classes a week at a studio near the office. This has been a huge way for our employees to relieve stress without them having to pay extra or rush around town to a specific gym or class."
Another out-of-office perk could be the freedom to work from home a few days a week, says Abby Euler, general manager of
Salary.com
.
"By giving them the added flexibility to complete pesky errands, pick up their children from school or avoid a long commute, then that can greatly reduce employee stress caused by long work hours," Euler says.
Even if some of these perks aren't in your budget or don't fit within the parameters of your working environment, Patrick Sweeney, president of management consulting firm
Caliper
, says that the best thing a small business can do is to learn the strengths of everyone on the team.
"People thrive in roles that play to their strengths, so understanding where employees shine will help managers and leaders better place them in areas where they will remain engaged in the work they are doing," Sweeney says. "Where do they hope to go with your company? Where do they see themselves in two, or five, years? By knowing this information, managers can connect the dots and place employees where they can be exposed to projects that will help prepare them for positions in the future, aligning with their career track."