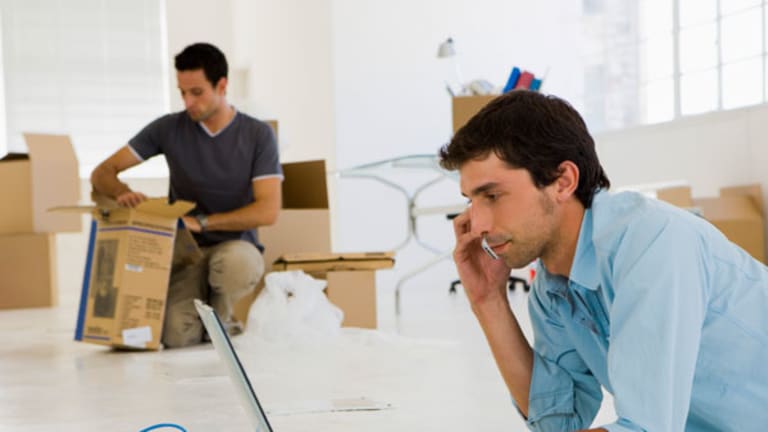 Small-Biz Lessons From the Kindle's Success
When Amazon debuted its new product, people didn't think it would catch on. Here's what the company did to make it a success.
When Amazon (AMZN) - Get Amazon.com, Inc. Report debuted its Kindle electronic reader last year, a few high-profile fans signed on (thanks, Stephen King!).
But the overall reaction was doubt mixed with defensiveness: How dare Amazon try to replace paper books with a soulless machine! How could squinting at a computer screen possibly compare to curling up with a favorite novel?
Launching the Kindle was a big risk for Amazon, and it looked like it might not pay off.
Until this week.
A few days ago, Citigroup analyst Mark Mahaney estimated that Amazon will sell almost 400,000 Kindles this year -- twice as many as analysts previously expected. By 2010, he predicted, the Kindle and associated electronic book sales would be a $1 billion business, which was enough to send Amazon stock shooting higher.
Amazon has been counted out before, but its willingness to take risks may be what keeps the company coming back. If you're wondering whether to launch a new product in the current, shaky marketplace, the Kindle offers a lesson in how to appeal to design-conscious customers while bringing in new revenue streams.
Sure, Amazon's got a wealth of technical know-how that's out of reach for most small companies. But no matter what your size or industry, you can follow the same model when launching a new product.
Here's what Amazon did right:
1. Think User-Friendly
Too often, gadgets are designed to show off a cool new trick that the engineers came up with, but leave the average user stymied. (When's the last time you read the entire manual that came with a new cellphone or video camera?) The Kindle was designed to replicate, as closely as possible, the experience of reading a book -- without flashy graphics or other distractions.
"Print books are going to outlive me, my kids and countless generations down the road," says Joe Wikert, a publishing executive and author of the
.
"E-books will continue to improve and add all sorts of functionality, more than we can possibly dream of today, but there will always be a place for print books and even a Kindle-lover like myself can openly admit this fact."
Even if your new product is a technological leap forward, overhyping just begs for a backlash. Amazon wisely promoted the Kindle as a convenience for frequent travelers, rather than a replacement for paper books. This low-key approach has allowed sales to build slowly but steadily.
2. Make Buying Easy
At $350, the Kindle is a significant purchase for most people. But what Amazon is really counting for future profits is e-book revenue: ideally, every Kindle owner will shell out hundreds of dollars or more each year buying electronic reading material, from newspapers to best-selling books.
Find a way to keep customers coming back for content is the first step. But what's crucial is to make each purchase quick and convenient.
"One of the key things Amazon did right was introduce an easy, one-click purchase option, similar to the service they offer on their Web site," says Wikert. "The whole wireless architecture is a much more important element than I initially gave it credit for. I find myself pressing 'Buy' on my Kindle much more frequently than I would have imagined."
3. Price It Right
Yes, the iPod was a revolutionary design. But a huge part of the music player's success was
Apple's
(AAPL) - Get Apple Inc. Report
decision to price songs at 99 cents: low enough to encourage impulse purchases, but high enough to convince record companies to participate.
With the Kindle, most titles are priced at $9.99 or less, a savings compared to bookstore prices.
"Most consumers I've spoken with feel e-books should be priced lower than print books," says Wikert. "The intellectual property still has the same value in both models but consumers are savvy enough to realize that a number of costs go away in the e-book world. It can be very tough to justify the price tag for the device, so the lower price of the e-books helps make the initial investment for the device a bit easier to swallow."
Find the sweet spot between what customers are willing to spend and what you need to be profitable, and you'll keep everyone happy. You may have to make some initial sacrifices (as Amazon did when it dropped the initial $400 price of the Kindle to $350).
But if you offer customers convenience at the right price, you may just have a blockbuster on your hands.
Elizabeth Blackwell is a freelance writer based in Chicago. She is the author of Frommer's Chicago guidebook, and writes for the Wall Street Journal, Chicago, and other national magazines.