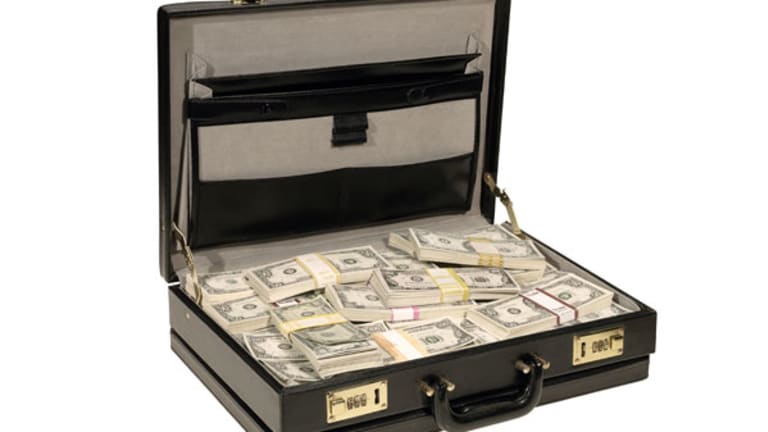 While everyone manages his money differently, there's value in trying strategies that have been successful for other people.
Here are some moves that helped me:
6. Trash your TV
The average American watches more than 30 hours of TV a week. Getting rid of my TV helped me find the time to become a freelance writer. The same idea applies to video games and Web surfing.
There are also the upfront costs for the TV itself, cable service and all the extras.
The financial impact of TV can be significant.
5. Get organized
I had far too much junk in my house a few years back. The closets and storage areas were full of stuff I hadn't used for years. I needed more space and buying a bigger house wasn't an option.
I made a simple rule: For every new item I bought, five had to go. Eventually, I lowered the number to two. Some went to charity or in the trash. I sold others on
eBay
and Craigslist. In the process, I became more selective about my purchases and made a decent amount of money selling stuff I didn't need.
4. Start a part-time business
Many people aspire to be part of a profession that's outside of their current field. For most people, the only way to get that job is to create it yourself. I started writing on the side while working full-time in a different job. Eventually, my writing became the primary source of my income. If there's something you enjoy doing that could be turned into a business, there's no harm in giving it a try.
3. Anticipate big purchases
Saving used to be a struggle for me, particularly for large items, such as washers and dryers. I used them without thinking that one day I would need to replace them if they broke down.
To solve the problem, I started setting aside a little bit of money each time I washed a load of clothes, like you would in a laundromat. This tactic ensures that I have money when it's time to replace these appliances. It has also encouraged me to wash my clothes less because I'm paying each time I use the machines.
2. Take a tax class
When I first got out of college, I tried to do my taxes myself. Dealing with income forms from three states proved too frustrating, so I went to an expert. A friend suggested I take a
to get a better handle on my filings. It was one of the best decisions I ever made. I've done my own taxes since then. I save more just by knowing the deductions and credits for which I'm eligible.
1. Drop a habit
It's not just bad habits, like smoking, that cost you a ton of money
; everyday expenses that seem marginal can also cut into your budget. For example, I was able to wean myself off soda and sports drinks, a habit that cost $1,000 a year. Drinking tap water has been good for my wallet and my health.
RELATED STORIES:
10 Reasons You Aren't Rich >>
10 Commandments for Frugal Living >>
10 Traits That Make You Filthy-Rich >>
10 Financial Lessons for a Richer Life >>
Jeffrey Strain has been a freelance personal finance writer for the past 10 years helping people save money and get their finances in order. He currently owns and runs SavingAdvice.com.