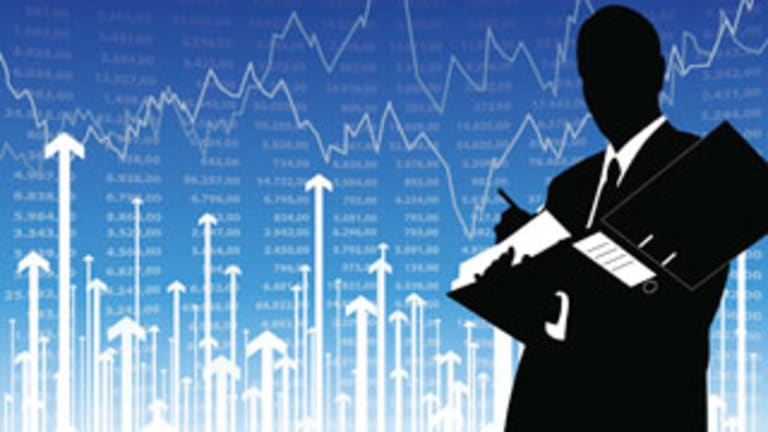 Should You Let a Rookie Advisor Manage Your Money?
Here are 11 questions to ask when a novice advisor is looking to gain your business.
By Hal M. Bundrick
NEW YORK (MainStreet) Most likely, everyone would agree that hiring a financial advisor based on a referral from a trusted friend or family member is the best way to go. But if your brother-in-law's advisor is in jail for mail fraud and your aunt's advisor is so old he should have retired ten years ago, what are you going to do?
You pick out a firm, walk through the door and take your chances. Most likely you'll meet the "broker of the day." A random financial advisor, usually just starting out, who will be eager to sign you up, transfer-in your assets and get you fully invested right away. Should you fear having a rookie advisor manage your assets?
"Every surgeon performs her first operation, every pilot flies his first plane," says Andrew T. Gardener, a Houston-based advisor and founder of Tanglewood Legacy Advisors. "Financial advisors are no different, except their minimum training may be just that: minimum. Rather than years of training, the average financial advisor may have only weeks."
Weeks of training and now you're going to hand over every nickel of retirement assets you've managed to scrape together over the years. Perhaps "fear" was too weak of a word to describe the feelings you'll have.
"Investors should be cautious about dealing with anyone with less than a year of experience," Gardener tells MainStreet. "I am being very kind to rookies when I say one year. I actually prefer that they should have been advising through an entire market cycle, including both a bear and bull market. I would also like them to have some personal life experiences so that they are able to appreciate both the opportunities and pressures their clients may face."
Look for a deep bench backing the rookie
Ted Jenkin, founder of oXYGen Financial, a financial advisory in Atlanta that specializes in serving Gen X and Gen Y clients, remembers what it was like just starting out in the financial services industry.
"When I began in the business in 1991, I gave a lunch time seminar almost every day and convinced people that I would work harder for them, even though I was fresh out of college," says Jenkin. "Being part of a larger organization that had training and management structure made a big difference."
Jenkin advises that when faced with a rookie advisor pitching for your business, look for a deep bench backing them up.
"Make sure that they are part of a big box reputable firm or a high quality local firm within your community," he said. "Ask to meet the principals of the firm or the branch manager just to make sure someone is looking over your case, even if the newer advisor is going to be your advisor of record."
Ask "uncomfortable" questions
"In general, you should ideally find someone who is a Certified Financial Planner or someone that has significant experience being an investment advisor or financial advisor," Jenkin tells MainStreet. "However, novice advisors who are part of a team or involved in a group practice can generally provide more energy and attention to investors who may not have as much money and yet want a face-to-face relationship."
Gardener and Jenkin say when considering a novice financial advisor, you have to ask "uncomfortable" questions:
How long have you been doing this?
What previous life experiences led you to financial services?
How are you being trained?
How will you go about designing my particular portfolio?
Who are your mentors and what is their background?
How involved are they in the plan designed for me?
Are they available to talk to me if I have further questions?
For the time being, I would like their personal approval on every recommendation given to me -- would that be O.K.?
How are you paid?
Do you have to meet a quota?
Do you win any incentives or trips for selling me particular investments?
--Written by Hal M. Bundrick for MainStreet