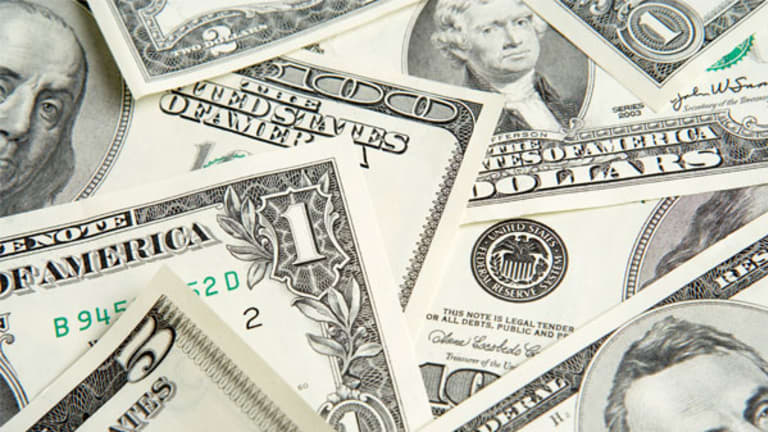 Serious Money Mistakes? Not for 21% of Us
Most respondents to an Edward Jones survey admitted to big mistakes, such as not saving enough to retire. But not all.
NEW YORK (
) -- Nobody's perfect, including consumers seeking to get a good grip on their money matters.
But it's interesting to see what Americans view to be their most significant money mistakes.
Edward Jones
, the St. Louis, Mo., financial services firm, did just that this week, releasing a list of its largest and most commonplace financial errors. The company surveyed 1,008 U.S adults, with 79% admitting they have made a serious money mistake.
Also see: Cramer Greets the 21st Century: Twitter
You've got to give Americans credit about owning up to their personal financial miscues. They readily admit "not saving enough for retirement" is their biggest mistake, with 26% of survey respondents say that's the case.
That's followed by lousy tracking of spending, at 20%, and taking on too much debt, at 13%.
Jones executives say that fixing these errors really isn't rocket science -- it just requires some common sense.
"When it comes to long-term savings goals like retirement or education expenses, we cannot stress enough that taking an early and managed approach is the best way to tackle the process," says Scott Thomas, an investment strategist at the firm. "Getting started with an investing program can be a daunting step for many people. For the one-fifth of Americans who admit to not paying enough attention to their expenses, a very simple step could be to skip that $3 coffee in the morning or think twice about that second night of takeout and instead allocate that money to a long-term savings platform. Every little bit really does count when you're talking about investing for future financial goals."
Those mistakes tend to vary among different demographic groups. For instance, 38% of respondents ages 35-44 say that failing to stash enough cash away for retirement was their biggest mistake.
But if you go up the age scale, only 24% of Americans over age 65 agree with that sentiment. And down the scale, only 15% of Americans ages 18-34 see retirement savings as a big problem.
The older generation may be downright cocky about their financial management abilities -- 20% of that demographic say they've "never" made a money mistake. And only 10% say they that unaccounted spending is their financial Achilles heel.
Also see: Tax Audit Horror Stories: What To Do When The Unthinkable Strikes
Overall, financial consumers in the Midwest are more likely to say spending is a problem, while if you live in the West, poor investments are your biggest worry.
In a nutshell, the most egregious money mistakes are those acts of omission -- especially not saving enough for retirement. That's correctable, but not if you wait too long, Jones says.
If you're committed to changing your ways, getting aggressive about the problem is the first step.