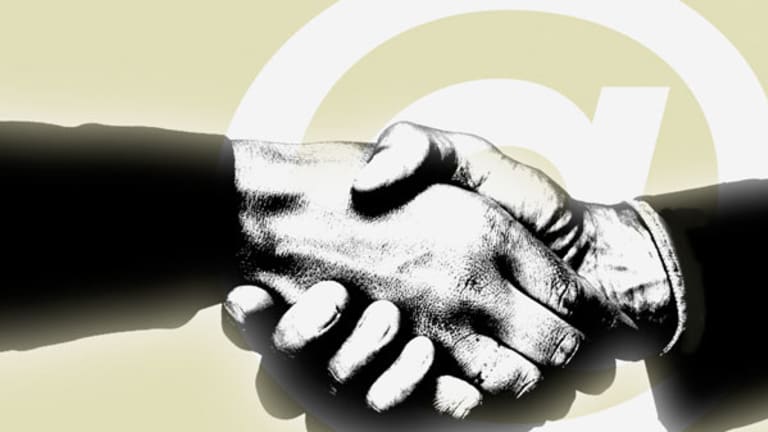 Senate Debates Aid for Green-Energy Efforts
The Senate kicked off hearings for the Clean Energy Jobs and American Power Act, a bill that could bring money to small firms specializing in green technology.
WASHINGTON (
) -- The U.S. Senate on Tuesday kicked off three days of hearings to discuss the Clean Energy Jobs and American Power Act, an
meant to create green-technology jobs and reduce global warming. The bill has bolstered interest in a hot topic among university research labs, venture capitalists and companies like
ExxonMobil
(XOM) - Get Free Report
and
Cisco Systems
(CSCO) - Get Free Report
, which have invested in solar energy and smart grid technology.
"Energy economy is the mother of all economies," says Senator John Kerry, a Democrat from Massachusetts, who co-authored the bill with Senator Barbara Boxer, a Democrat from California. By encouraging investments in solar, wind and geothermal power, "we're going to create the equivalent of five or 10
Googles
(GOOG) - Get Free Report
."
Clean energy has been a focus for the Obama administration. The American Recovery and Reinvestment Act of 2009, signed into law in February, put $16.8 billion toward energy efficiency and renewable-power initiatives. On Tuesday, the president announced a $3.4 billion investment in so-called "smart grid" technology, which aims to foster conservation efforts in homes and at the nation's power plants. A hundred private companies in 49 states (all but Alaska) benefited from the grants, the largest of which is a $200 million investment in
Florida Power and Light
.
Before he took the stage last week for a half-hour speech touting the business benefits of clean technology, President Barack Obama met with scientists at the Massachusetts of Technology who have dedicated their lives to the subject.
Techies who received face time with the president included Professor Marc Baldo, whose team has developed a device that collects sunlight for solar cells, enabling more energy output with fewer cells (solar cells are expensive); Vladimir Bulovic, who studies quantum-dot lighting, a technology that produces highly-efficient white light (artificial lighting eats 22% of the electricity in the U.S., according to M.I.T.); Angela Belcher and Paula Hammond, who are growing batteries in a lab at room temperature and without any toxic materials; and Alex Slocum, who's developing an offshore renewable energy system that can store wind power.
Slocum says that his work has not received government funding, adding that it's too soon to say whether his research will yield a company.
M.I.T. has long been a champion of clean-energy startups, launching such companies as battery maker
A123 Systems
(AONE)
. For three years, the school has offered a course on clean-energy ventures, in which students build companies and compete for funding. Next May, the Sloan School of Management will introduce a week-long version of the class for business executives.
Bill Aulet, acting managing director of M.I.T.'s Entrepreneurship Center, says launching a clean-energy company is a more complex endeavor than, say, starting a software company.
"Because energy requires a very capital-intensive infrastructure and an exquisitely complicated supply chain, you need to work with large companies and you need to work with the government," he says.
Aulet considers Recovery Act funding great for entrepreneurs, but "what you need for energy to be successful is a consistent long-term policy," he says. "You need more than three-year stimulus packages that lead to who knows what? You need to have long-term visions."
And that's where the Clean Energy Jobs and American Power Act may come in, though naysayers worry that the Senate is rushing the legislation without thoroughly studying its potential effects.
"This bill necessarily will raise the price of gasoline, electricity, food and just about everything else," says Senator James Inhofe, a Republican from Oklahoma who's the ranking member on the Senate Committee on Environment and Public Works. He has called global warming a "hoax."
"We need a comprehensive economic analysis to understand the bill's impacts," he said during Tuesday's hearing. "But we don't have it."
-- Reported by Carmen Nobel in Boston.